Living in Los Angeles is an experience like no other. With a diversity of cuisines to try, vintage thrift stores to visit, and tourist attractions, you'll find your days filled with fun LA sights and sounds; even the occasional celebrity sighting.
If you are a young professional or recent graduate, living in Los Angeles comes with tons of perks and can even help advance your career goals. If you've been hunting for the perfect place, don't stress, I have you covered. I've collected a list of the best one-bedroom apartments in LA for rent!
The Ashby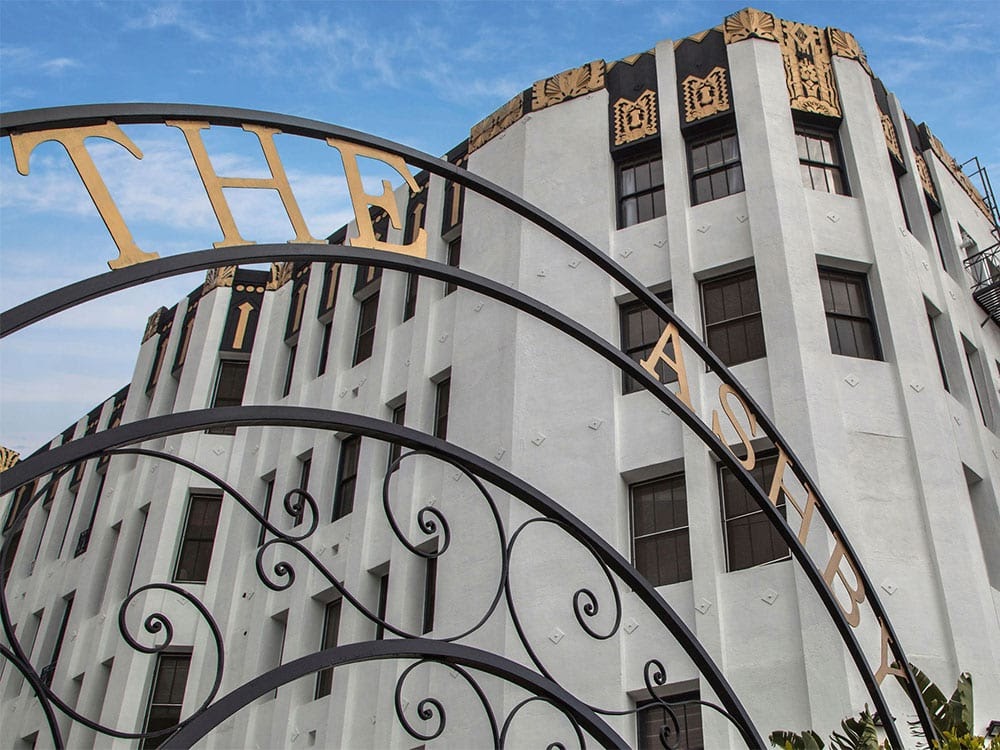 Housed in a historic art deco building, these one-bedroom apartments in LA are newly remodeled while preserving their unique vintage details. The building offers a recreation room complete with a pool table, large screen TV, and a putting green. Located in Koreatown, you're close to some of the best KBBQ in Los Angeles and you have easy access ! The complex offers other amenities such as night patrol and off-street parking as well.
The Collective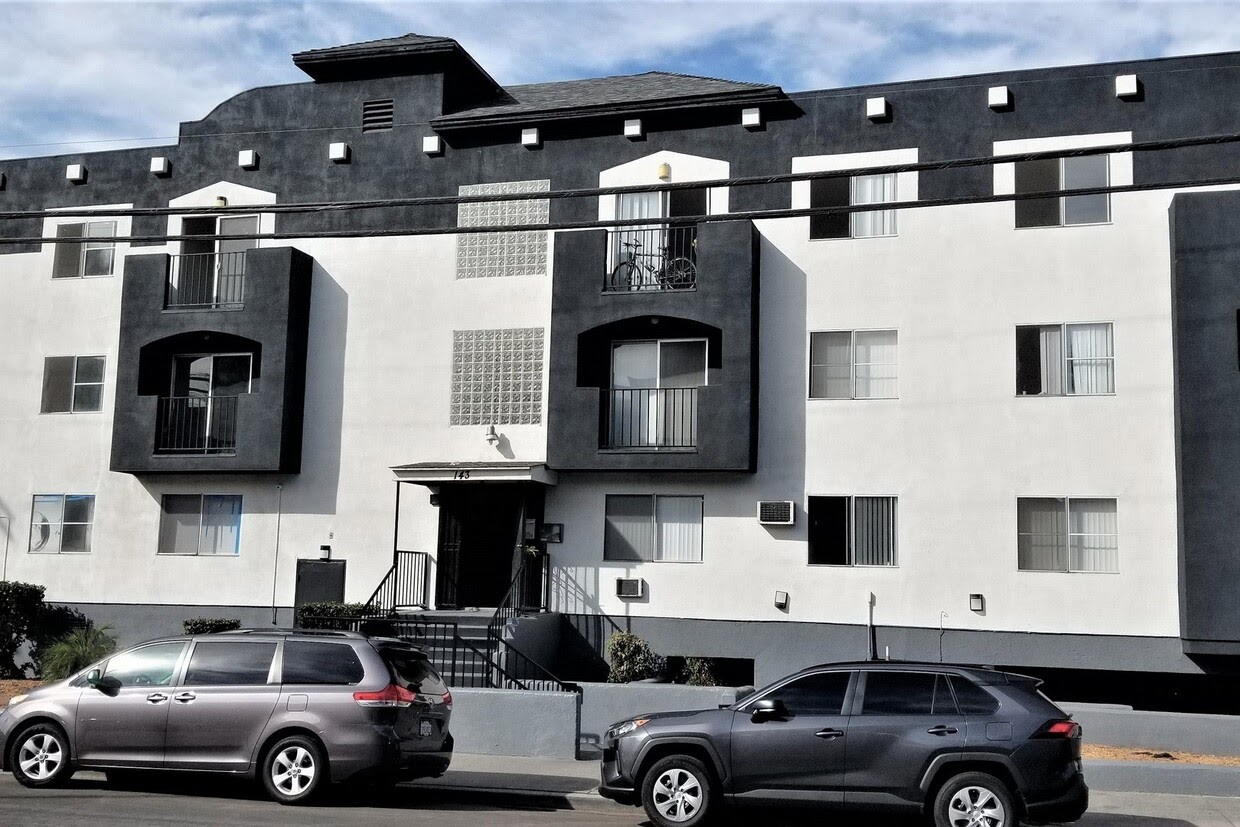 This apartment complex offers comfortable one-bedroom apartments in Los Angeles located in the historic Westlake North neighborhood. There are renovated one-bedroom apartments with balcony views and stainless-steel appliances.
Amenities such as secured premises, an underground garage, and on-site laundry have this one covering some of the necessary bases. You can get to know your neighbors in the complex's sunny courtyard too, ideal for enjoying a warm LA afternoon.
The Lennox B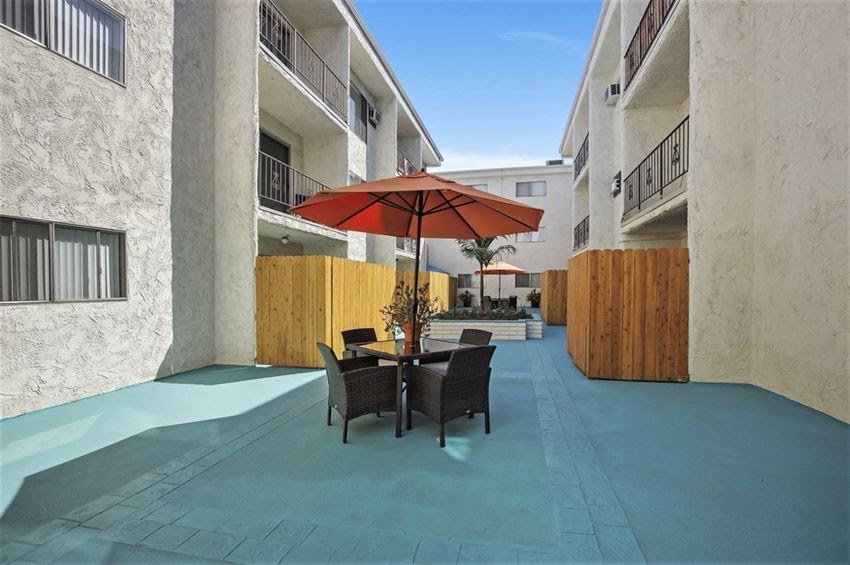 The Lennox B garners high ratings when it comes to tenant reviews and offers a wide array of benefits that will help you feel right at home. These one-bedroom apartments in LA are in the heart of Mid-City.
You'll find yourself within walking distance to St. Vincent Medical Center, Lafayette Recreation Center, and public transportation. The Lennox B is in a convenient, culture-rich location. Less than 10 miles from Santa Monica too so you can enjoy the beach city life at your leisure.
Tripalink's The Archer, The Harper, and The Audrey!
With an impressive selection of one-bedroom apartments in LA, located throughout Hollywood and Koreatown, Tripalink is a front runner when it comes to finding an amazing one-bedroom to call home!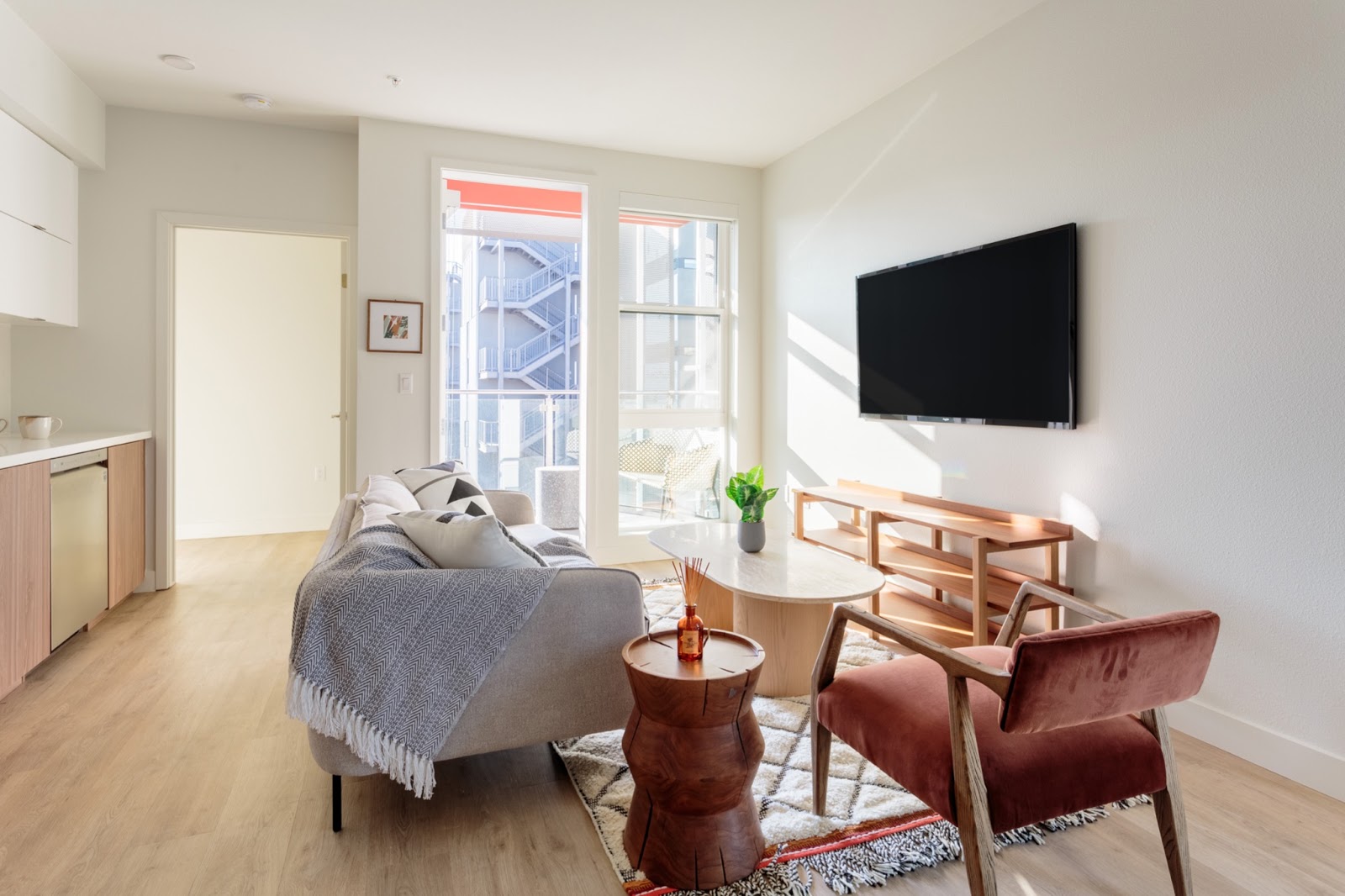 The Archer is a brand-new spacious, contemporary, and luxurious apartment building located in Hollywood. The complex offers two rooftop decks and includes on-site coworking spaces, a truly unique feature.
And thanks to a modern fitness center and pool, you can cancel your gym membership and enjoy a workout a few steps away from your apartment. You'll find amenities galore such as garage parking, in-unit laundry, on-site security, a pool, and a private movie theater with karaoke. Apartments in Los Angeles typically lack convenient and luxurious amenities but The Archer provides them all. Hollywood is also ideal for work opportunities in the entertainment and creative industries.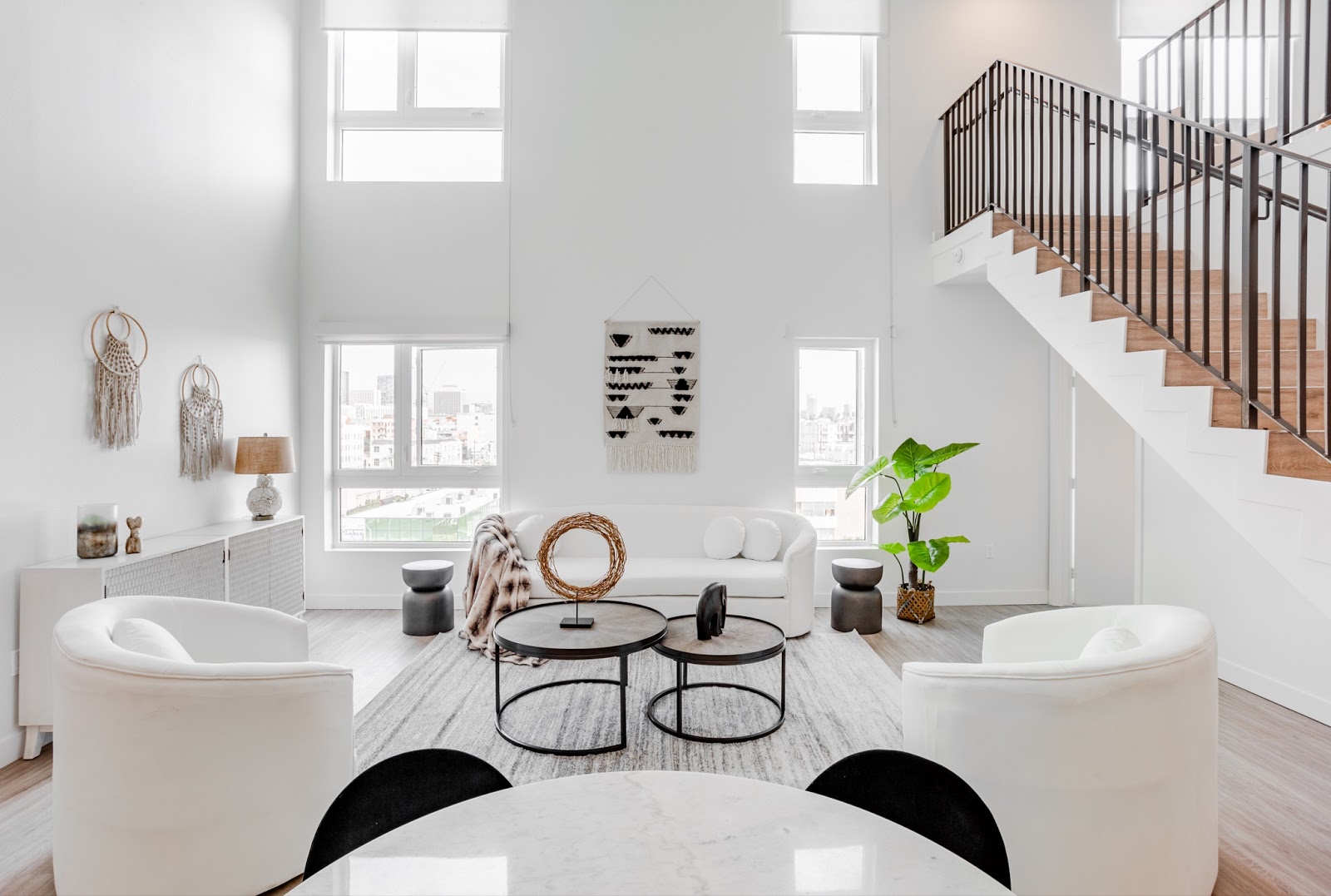 The Harper is a brand new, luxurious apartment with fully decked-out kitchens, washers/dryers, and central AC in every unit. And if that's not enough,The Harper is a gated community with a gym, rooftop BBQ, and—get ready for it—a dog-friendly rooftop park.
After a long day of taking on the town, you can relax back home by the swimming pool and get comfortable. The complex is located in the hot spot of Koreatown, with Zion Market (a well-established Asian grocery chain) just 5 minutes away. Every convenience is ready and waiting!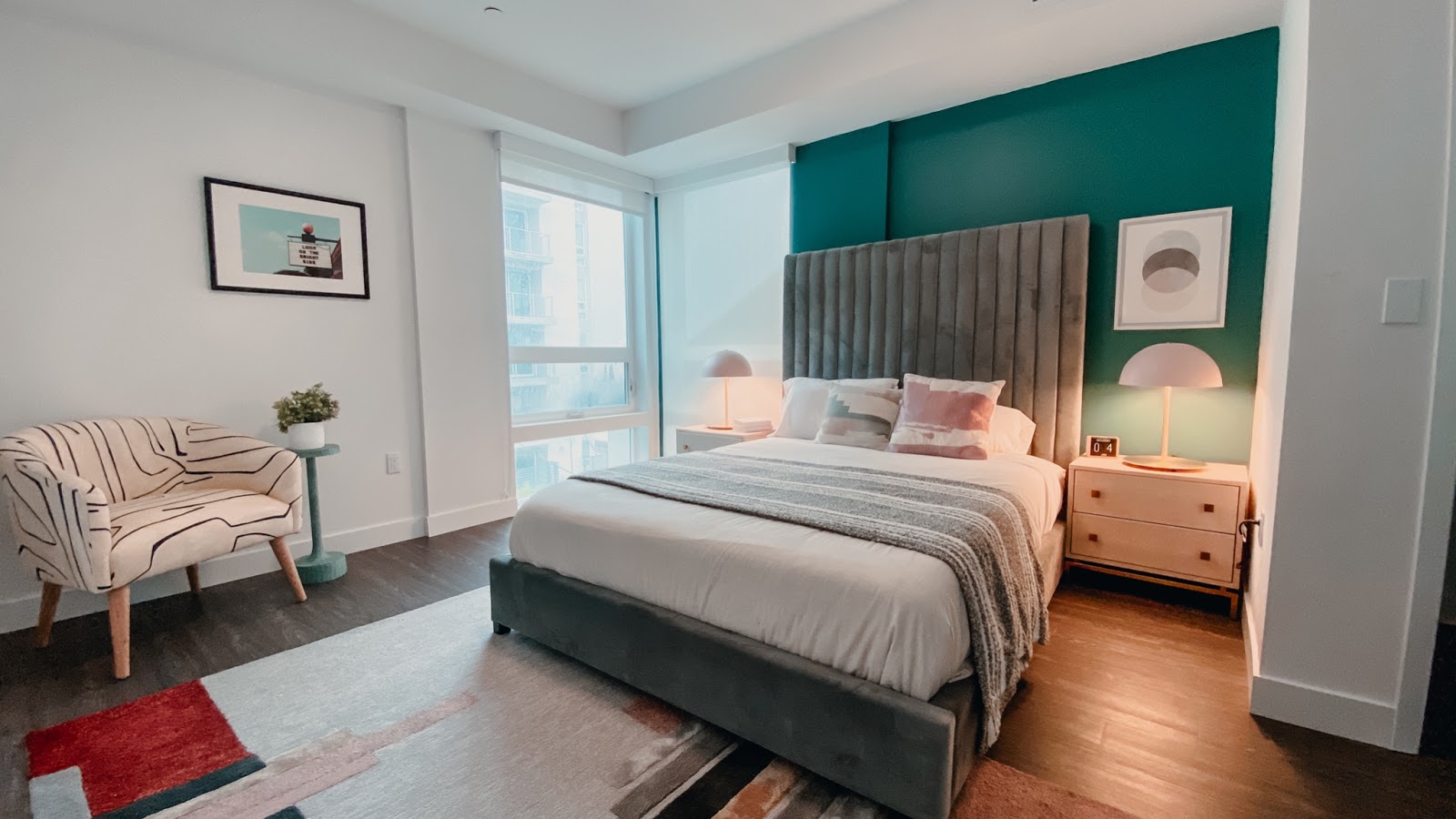 With decadent motifs throughout the building, emulating the 1920's, you will find unexpected details such as a rooftop putting park, tiled kitchens, and colorful public spaces. If that's not enough to impress with these one-bedroom apartments in LA, every unit comes with its own fully equipped kitchen, washer/dryer, and central A/C. And just when you think The Audrey couldn't offer more, you'll discover a rooftop BBQ and a sunlit pool and spa!
With Tripalink, you can indulge in your desire to live in a luxurious one-bedroom apartment in LA without the luxury price. Rent in Los Angeles can be especially expensive so when finding an apartment, you want to make sure you're getting the best deal possible. Tripalink does just that and they offer top-of-the-line amenities on top of a fair price such as private study rooms, pools, and complete fitness centers as well.
And if you are new to apartment hunting, you may need a little guidance. Tripalink has experienced real estate professionals who aim to provide excellent service to all their prospective residents and they will help guide you through every step of the process.
As for on-site maintenance, all issues get resolved quickly and efficiently with Tripalink. Not to mention, they prioritize your personal safety. You'll feel secure knowing that their properties have impressive security measures like cameras (and even full-time security guards) depending on the apartment complex you decide to call home.
Find a new one bedroom apartment with Tripalink and take advantage of all the benefits!