On a college campus as vast and beautiful as UCLA, students won't have any trouble finding a good spot to study. If you're new to the area, or just looking for a new spot to cram for your next midterm, we've rounded up some of the best places to study both on campus and in the nearby Westwood area. From coffee shops to libraries to outdoor spaces, we've got you covered!
On-Campus Options
When it comes to finding the best on-campus locations for your next study session, there are seemingly endless options. Here are a few of our favorites:
The Study at Hedrick - This is one of the most popular places on campus to study, and it's easy to see why. Located under Hedrick Hall, The Study is open 24 hours a day and features private group study rooms, whiteboard walls, reading rooms, and plenty of couches and cubicles. Plus, it also contains a plethora of dining options open until 2 a.m., perfect for all those late night study sessions!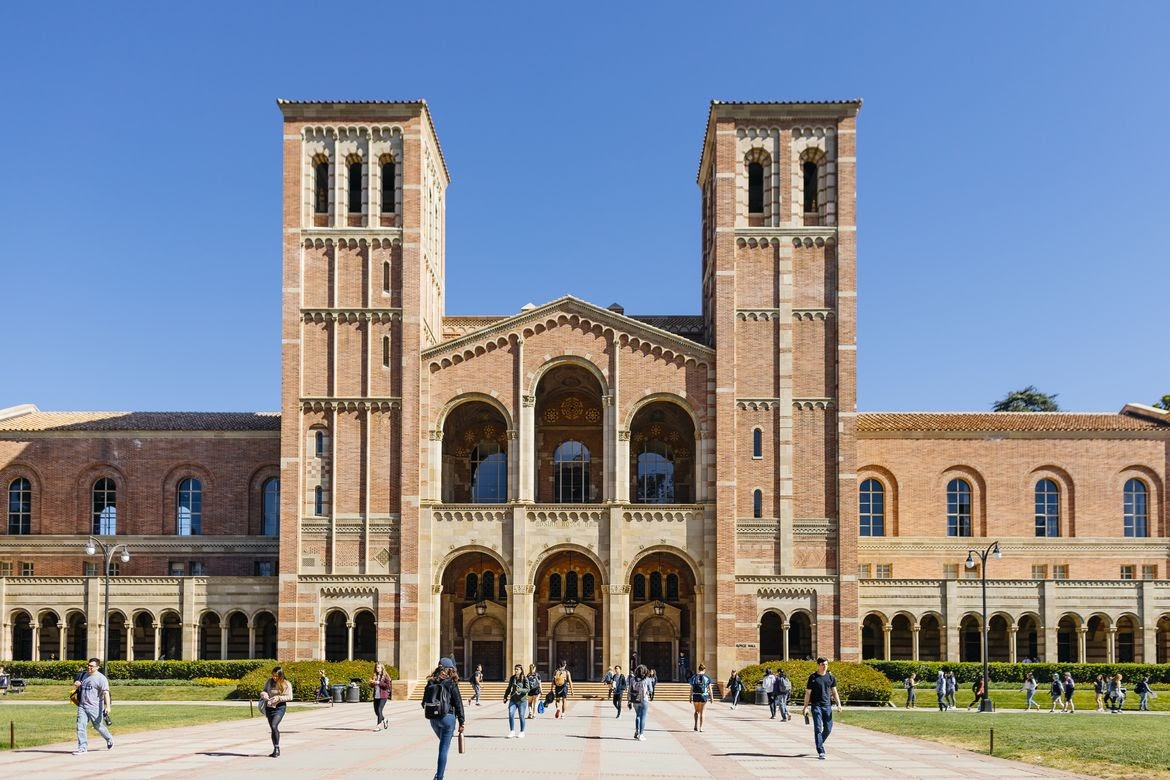 Young Research Library - There are plenty of libraries on campus to choose from, but the Young Research Library is one of our favorites. One of the largest libraries at UCLA, the YRL is great for those seeking a quiet and secluded spot to hit the books. It also houses Cafe 451 (inspired by the book Fahrenheit 451) in case you need a quick caffeine fix.
Rosenfeld Library - If you like the YRL, you may also want to check out the Rosenfeld library, nestled next to the Anderson School of Management. The building has plenty of cozy nooks for individual study, as well as several enclosed group study spaces.
Kerckhoff Study Lounge - Originally dubbed the Women's Smoking Room, the Kerckhoff Study Lounge is now a peaceful study lounge. Don't worry, the original stained glass in the bay window is still intact, giving students a literal window to the past.
Schoenberg Music Building - UCLA's impressive Music Library contains one of the largest academic music collections in North America. If you have an appreciation for music, you'll love studying in this beautiful space!
Outdoor Study Spots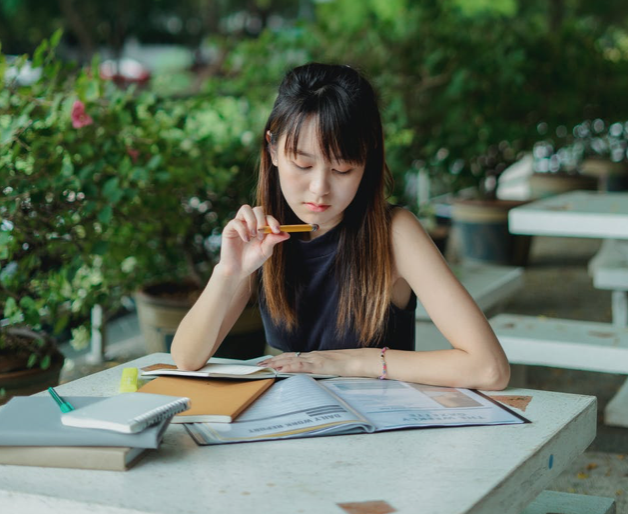 One of the best things about going to school in southern California is the year-round great weather. Take advantage of that west coast sunshine with these outdoor study spots:
• The Sculpture Garden - UCLA is home to the Franklin D. Murphy Sculpture Garden, which just happens to be one of the largest and most comprehensive outdoor sculpture installations in the entire country.
• Botanical Garden - Located on the southeast corner of campus, the The Mildred E. Mathias Botanical Garden is seven stunning acres of peace and quiet, making it the perfect place to relax and recharge before your next class.
• The Lawn By Janss Steps - You're not truly a Bruin until you've spent a sunny afternoon in the lawn by Janss Steps. Bring a hammock to hang from the trees, or lay out in the grass with your books, a blanket, and a variety of snacks.
• Dickson Court - Located between Schoenberg Hall and Perloff Hall, Dickson Court is another ideal place to catch some rays while you catch up on your reading.
Westwood Coffee Shops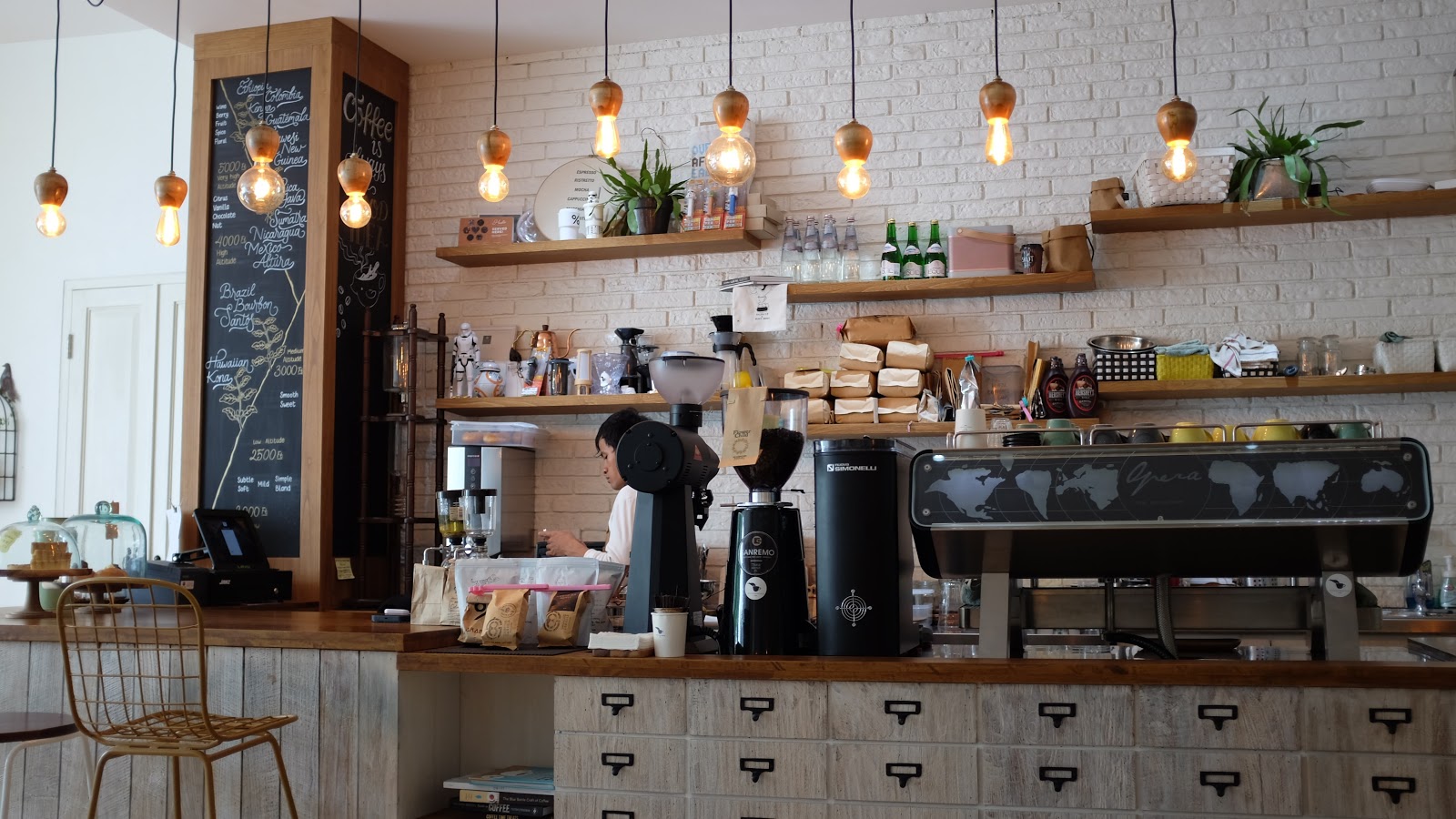 If coffee shops are more your vibe, Westwood has no shortage of great options! Here are some Bruin-approved spots both on and off campus:
Kerckhoff Coffee House - Conveniently located on the 2nd floor of Kerckhoff Hall, its central location makes this one of the most popular coffee spots on the UCLA campus. Though it can be pretty busy throughout the day, there's a good amount of seating and plenty of outlets to plug in your devices. The atmosphere tends to be lively, so if you're looking for a quiet spot to study, this might not be your first choice.
Espresso Profeta - Just steps away from the UCLA campus, Espresso Profeta is a great spot to get some solo study time. They offer both indoor and outdoor seating in their courtyard, and their classic, espresso-centered menu has all the basics covered. And if you need to fuel your brain with a snack, they also offer a selection of baked goods, including vegan and gluten free options! (Who could say no to guava cream cheese croissant?)
Elysee Bakery & Cafe - You'll definitely be able to satisfy your sweet tooth at this nearby cafe! This french-inspired bakery offers a wide selection of pastries and baked goods, as well as an all-day menu featuring traditional breakfast items, sandwiches, and pasta. Plus, their latte art is so pretty that you won't be sure if you should drink their coffee or just admire how good it looks!
Studying from Home
Of course, you may also be the type of person who prefers to study in the comfort of your own home. If you're looking for a place to live near the UCLA campus, make sure you check out the guide of how to find UCLA off campus housing. You might be interested in Tripalink's fully furnished co-living communities, which feature both private rooms as well as common areas for group study sessions.
Tripalink is a great option for students and young professionals, with apartments in Koreatown, Santa Monica, Sawtelle, Hollywood, and the USC and UCLA off campus neighborhood.
Living in West LA can be really exciting with so many fun things to do. All the Tripalink West LA properties are really close to the fun activities and beautiful beaches. Live the LA life you've always dreamed and start co-living with Tripalink!