Santa Monica College has produced numerous distinguished alumni over the years. Many of these notable individuals have gone on to make significant contributions in their respective fields, earning recognition and admiration from people worldwide. Learn more about these famous alumni who found successful careers after attending Santa Monica College.
The Famous Alumni
Laila Ali
Following in her father's footsteps, Laila Ali attended SMC and became a boxer herself. She competed professionally from 1999-2007 and is a well-known television personality. She is widely regarded as one of the greatest female boxers of all time, with a record that includes 24 wins and no losses.
Before boxing, Laila took business courses at SMC and owned her own nail salon as a manicurist. Ali has continued her love of fitness and wellness as a TV host and home chef. She also competed in Dancing with the Stars, wrote a cookbook, and started many business ventures.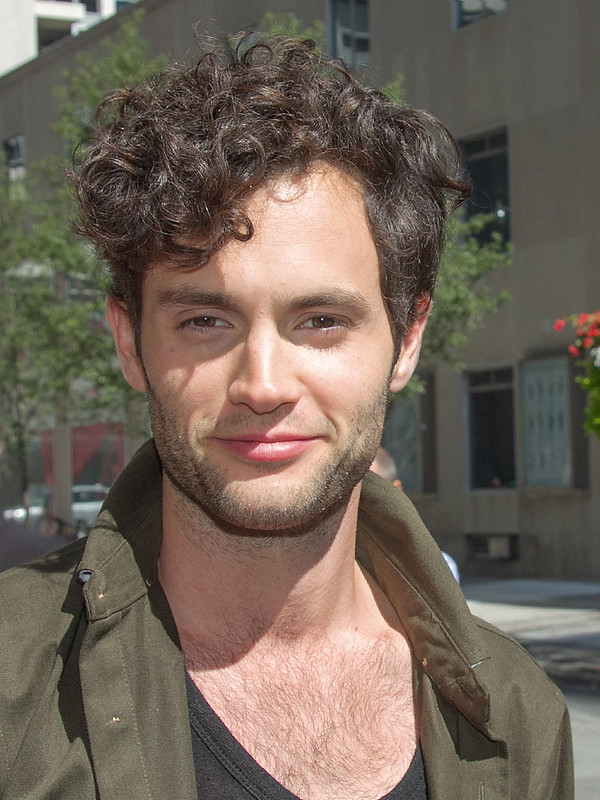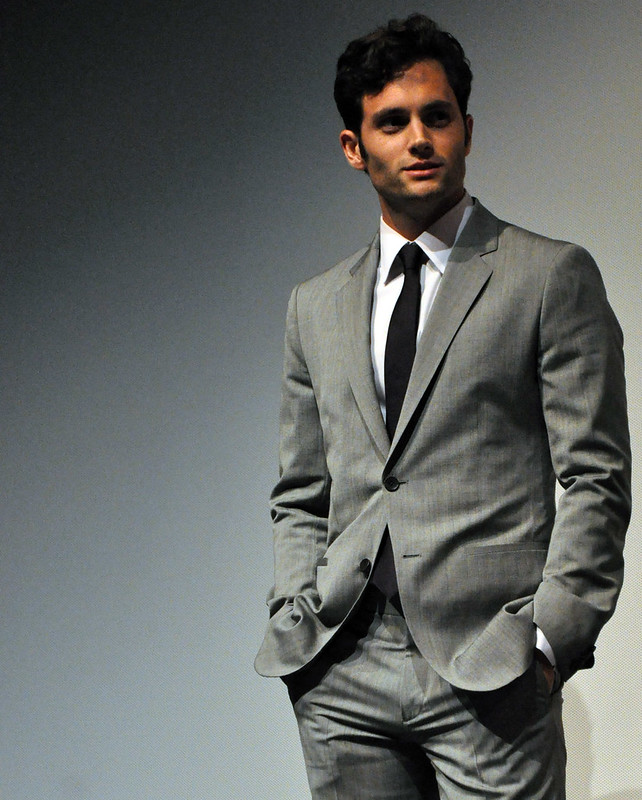 Penn Badgley
Known for his work on the teen drama series Gossip Girl on The CW, Penn Badgley is a recent SMC alumnus that has gone on to do great things. He attended Santa Monica College early at the young age of 14 after completing a proficiency exam to get into the community college.
Badgley was nominated for six Teen Choice Awards for his role in Gossip Girl. He currently stars in the Netflix series You.

Rivers Cuomo
Another Santa Monica College alumni, Rivers Cuomo, found success after attending the school. Using the name Peter Kitts, Cuomo did well in his classes at SMC and went on to attend Harvard University.
He is known as the lead singer and musician of the band Weezer and has had success as a solo artist as well. Cuomo is also a successful songwriter known for his signature framed glasses on stage.

James Dean
You could spot actor James Dean warming up with the SMC Corsair baseball team in the early 1950s. Dean took some classes and became one of the first heartthrobs of the industry. He became a cultural icon after his work on Rebel Without a Cause and East of Eden in 1955.
Dean loved racing cars and won his first professional event in March 1955 in the novice class at the Palm Springs Road Races. Unfortunately, Dean died in a car crash while driving his newly acquired porche from LA to the Salinas Road Race on September 30, 1955.

Phil Hartman
As a Canadian-born actor, Phil Hartman also was an artist and comedian that found his footing in the entertainment industry. He studied art classes at Santa Monica College and was interested in graphic design.
He moved from SMC to California State University, where he graduated with a degree in graphic design and went on to design album covers for bands. Hartman is well known for his eight seasons as a cast member on Saturday Night Live, in which he won a Primetime Emmy Award.
Unfortunately, Hartman was murdered by his wife in 1998.

Dustin Hoffman
Two-time Oscar winner Dustin Hoffman is a Santa Monica College alumni that made it big in the movie industry. He showed his appreciation to the college in 1999 with a massive $20 million capital campaign, and even guest taught an acting class in 2004.
Hoffman also earned five Golden Globe Awards, four British Academy Film Awards, and two Primetime Emmy Awards. He planned on studying medicine when he first arrived at classes at SMC but left about a year later to join the Pasadena Playhouse and pursue acting.
He is most well known for his roles in The Graduate, Rain Man, Death of a Salesman, Wag the Dog, and Hook.

Monica Lewinsky
As the most well-known White House intern, Monica Lewinsky found unfortunate fame after her affair with President Bill Clinton in 1995. She moved on from that scandal to become an entrepreneur in recent years.
She co-produced the series Impeachment: American Crime Story, highlighting the White House scandal. She also gave a TED Talk and is a prominent advocate of the #MeToo movement.

Holly Madison
As a former model, Playboy bunny, and girlfriend to Hugh Hefner, Holly Madison is known for her bombshell blonde hair and appearance. However, this celebrity has more than just good looks. Madison studied business at Santa Monica College as well as real estate investment at the UCLA Extension.
She is also a television personality and started her own reality show, Holly's World, in 2009. Madison is also a New York Times best-selling author for her book, Down the Rabbit Hole: Curious Adventures and Cautionary Tales of a Former Playboy Bunny in 2015.

Sean Penn
Known for his dramatic and genuine roles on screen, Sean Penn earned an Oscar for Best Actor in 2004 for his performance in Mystic River and then again in 2008 for his role in Milk. Penn started his career in acting in the early 1980s and went on to turn heads from critics in the 1990s.
He is well known for his performances in Dead Man Walking, Sweet, Lowdown, and I Am Sam. Penn studied speech and auto mechanics at SMC before moving on to the Los Angeles Repertory Theater.
Arnold Schwarzenegger
As a successful actor with famous taglines like "I'll be back" and "Hasta la vista, baby!" Arnold Schwarzenegger found a famous career. He is originally from Austria and started out as a bodybuilder turned actor, film producer, and businessman.
Schwarzenegger is also well known as the former governor of California from 2003-2011. He attended SMC in the 1970s when he wanted to learn English.
Schwarzenegger took English as a Second Language, and a counselor encouraged him to take some business and math classes as well.

Ryan Seacrest
As one of the most well-known radio and television hosts, Ryan Seacrest knows a thing or two about success. He studied at the University of Georgia before moving to California. Seacrest studied business at Santa Monica College and went on to become a well-known radio DJ and the face of American Idol in 2002.
He continued working on the radio while appearing on television and now works behind the scenes as a producer for many hit television and radio shows. He also is the co-host of LIVE with Kelly and Ryan, which airs every weekday morning.

Dax Shepard
Another alumni from Santa Monica College is Dax Shepard, who is an actor, comedian, filmmaker, and podcast host. He is known for his roles in Without a Paddle, Zathura: A Space Adventure, and CHiPs. Shepherd also started in the drama series Parenthood that aired on NBC.
Shepherd most recently is known for his podcast, Armchair Expert, which interviews celebrities, academics, and journalists. He went on from SMC to earn a bachelor's degree in Anthropology from UCLA.

Steve Smith Sr
As a wide receiver for the Carolina Panthers, Steve Smith Sr. spent 16 seasons in the NFL as a professional football player. He also played for the Baltimore Ravens during his career. Smith attended SMC from 1997-1999 and played for the Corsairs before playing football for the Utah Utes at the University of Utah.
He set a record as a Ute with an average of 20.6 yards per catch which caught the eye of NFL teams. Smith was drafted into the NFL in 2001 during the third round and enjoyed a long and successful football career.

Hilary Swank
Another successful alumni from SMC includes actor Hilary Swank, who has won multiple awards and accolades. Swank is a two-time Academy Award winner for her roles in Boys Don't Cry and Million Dollar Baby.
She has also received two Critics' Choice Movie Awards, Golden Globe Awards, and a Screen Actors Guild Award. Swank attended classes at SMC before her breakthrough role in The Next Karate Kid in 1994.

Kenan Thompson
As the longest-tenured cast member of Saturday Night Live, Kenan Thompson has been making people laugh his entire life. Thompson started out his acting career as a child and went on to work at Nickelodeon with a news sketch series, All That.
He attended Santa Monica College for a few years before his career took off. Thompson performed in movies that included The Mighty Ducks and Good Burger before landing his current spot on SNL.

Inonge Wina
As the first woman to hold the position of Vice President of Zambia, Inonge Wina served her country from 2015-2021 in the role. After growing up in Africa, Wina attended Santa Monica High School and went on to earn a diploma in Social Work from Santa Monica College.
She then returned to Zambia to earn a bachelor's degree at the University of Zambia. Wina was always a huge part of her community and was elected to a political seat in 2001. She was appointed Vice President of Zambia in 2015.
SMC Famous Alumni Transfer Students
These are just a few of the many accomplished individuals who began their educational journey at Santa Monica College. With a reputation for academic excellence, the college continues to attract talented and motivated students from all over the world.
Mariska Hargitay: Emmy Award-winning actress, Mariska Hargitay, attended Santa Monica College before transferring to UCLA.
Dominic Monaghan: Actor and environmentalist, Dominic Monaghan, attended Santa Monica College before launching his career in acting.
Max Mutchnick: Creator of the popular television series, Will & Grace, Max Mutchnick attended Santa Monica College before transferring to Northwestern University.
Andy Dick: Comedian and actor, Andy Dick, attended Santa Monica College before pursuing a career in entertainment.
Conclusion: Santa Monica College Famous Alumni
Santa Monica College, located in the heart of the beachside city of Santa Monica, California, is a two-year community college that offers a diverse range of academic programs to its students. The college has a long-standing reputation for academic excellence and is widely recognized as one of the top community colleges in the United States.
In addition to its rigorous academic programs, Santa Monica College has a vibrant student life community with numerous clubs, food options nearby, organizations, and athletic teams. The college also provides its students with access to a variety of support services, including academic advising, counseling, and career development resources.
With a history of producing exceptional alumni, Santa Monica College continues to attract ambitious and talented students from all over the world. By providing its students with a top-notch education and a supportive learning environment, the college is helping to shape the future leaders of tomorrow.