1. What is your name and major?
My name is Hayden and I'm a senior at USC studying International Relations with a minor in French.
2. What brought you to Los Angeles and USC?
I was born and raised in Los Angeles, California, so I am the true definition of an LA girl. USC has always been my dream school, I wanted to attend since I was a little girl. My mom has worked at the university for over 15 years, so growing up I often visited campus for football games and other events. Experiencing USC at such a young age inspired me to become a part of the Trojan family, and thankfully I was able to attend.
3. What is your favorite part of going to USC?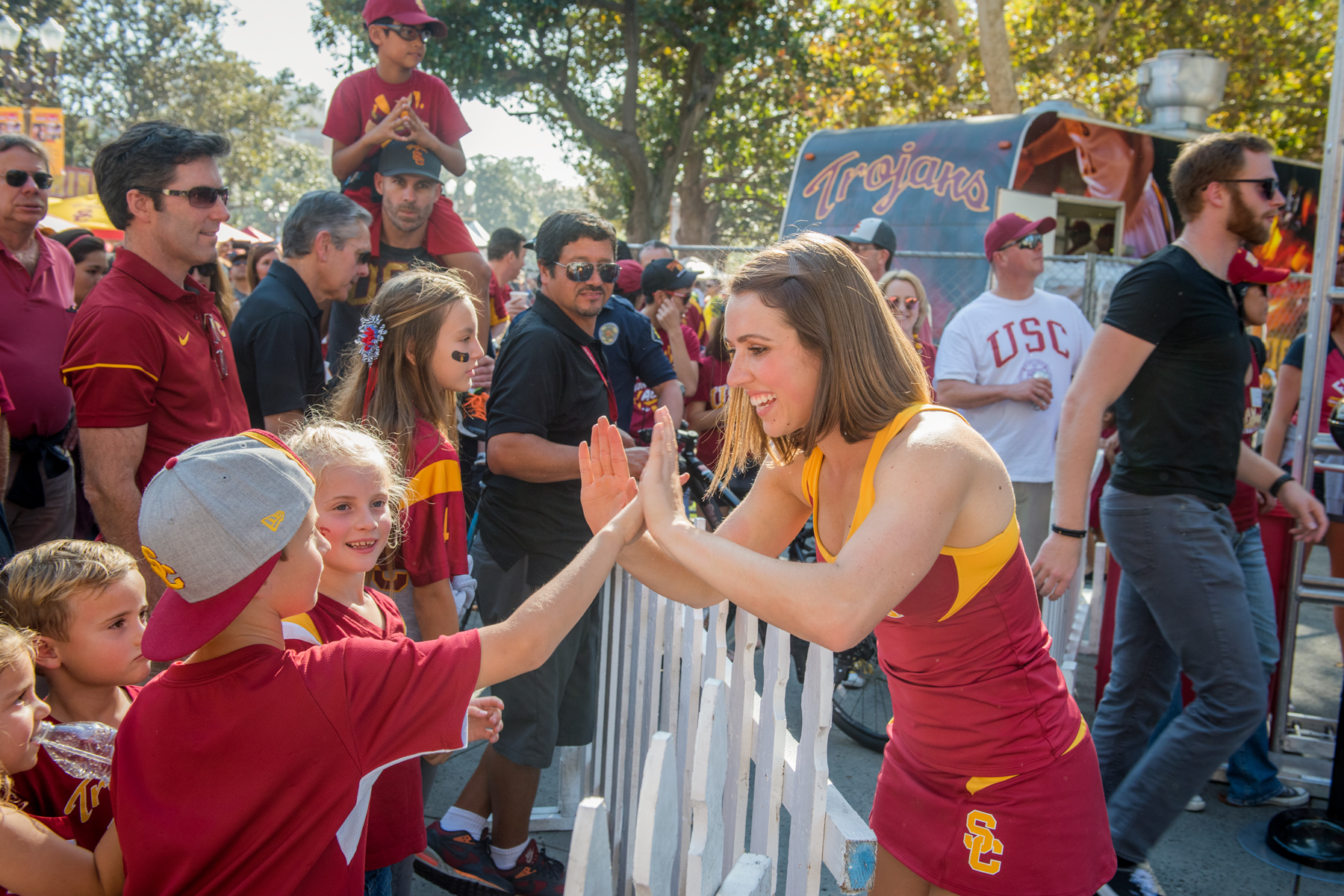 My favorite part about USC has definitely been attending the university sponsored activities and events. USC gives their students the best in all aspects from in the classroom to the outside events. The lineups for concerts are legendary! I have seen so many artists perform for free that normally I would pay hundreds of dollars to see.
The tailgates are a great way to meet new people and form relationships. The dance performances, lectures, and guest speakers are all efforts made to expose us to a plethora of knowledge and give us access to the best possible resources they have to offer. I truly appreciate all that USC has to offer! These kinds of events have helped me make lifelong friends and lasting memories.
4. How do you like off campus housing vs living in the dorms?
Personally, I love living off campus. The USC campus is beautiful, but it's nice to go home and get away from the stress of USC. By living off campus, students can experience LA outside of the USC lens.
5. How did you choose your apartment with Tripalink? How do you like it so far?
I discovered Tripalink because my roommate and I were looking for new housing this semester because our old apartment was way too expensive. We were cutting it close on the time to find housing because it was already July.
Luckily my roommate came across Tripalink on Facebook and their representative was super kind and helpful. Tripalink was also offering discounted rates because of the pandemic which was a major plus. We liked the apartment because it came with single rooms and it was affordable.
Tripalink additionally provides free wifi, a washer and dryer in the units, and a full size kitchen inside the apartments. As a college student, I learned not to take for granted having access to simple amenities such as a washer and dryer. Living without a washer and dryer unit in your apartment is a cause of a weekly struggle because lugging all your clothes to the laundromat is a headache, especially if you don't have a car.
Tripalink offers things like high quality appliances, utilities included in the rent, and the Tripalink bus to take us to and from campus. These things allow students to live comfortably, so I would recommend living with Tripalink to other USC students. I suggest students choose a Tripalink property within the DPS zone because that is a radius in which USC hires security who patrol the neighborhoods surrounding USC.
6. What's your advice to incoming USC students?
To all incoming freshmen, I advise you to beware of procrastination. In my experience, time management was not emphasized as much as it needed to be before I came to college. Procrastination causes so many students tons of stress. I have spent many nights stressed out in the library or in my bedroom rushing a paper or project because I waited until the last minute to write papers, make Powerpoints, or study for a midterm.
If you are conscious of time management and space out the work, you will have ample amounts of time to finish every assignment and you'll deal with less stress in college. Make your own study schedule and stick to it! This will relieve stress in the long run and develop your organization skills. I hope this advice was helpful and good luck at USC! Fight on!