The University of Southern California is one of the oldest institutions located in the heart of Los Angeles' Downtown Educational Corridor. This top-ranked university is spread over 226 acres of land and welcomes more than 19 thousand students for the undergraduate program alone. The university has a track record of top-notch research and the best facilities for students.

However, finding quality food within or near the campus may not be that easy, which is why we've put together this list of the best places to eat near USC.
Where to eat near USC
There are thousands of students who live at or close to USC, each with their own preferences when it comes to food. Some students prefer to dine at a restaurant, while others have a craving for fast food. A few like Italian foods, while some others love to eat desserts. To meet such a variety of desires, restaurants and other eateries near USC are working day in and day out.
To take the guesswork out of planning your next meal, we've crafted a list of fantastic food spots near USC.
Overall best places to eat
If you're not looking for a specific style of food, here are some of the generally great options that you can find near the university.
The Palm Los Angeles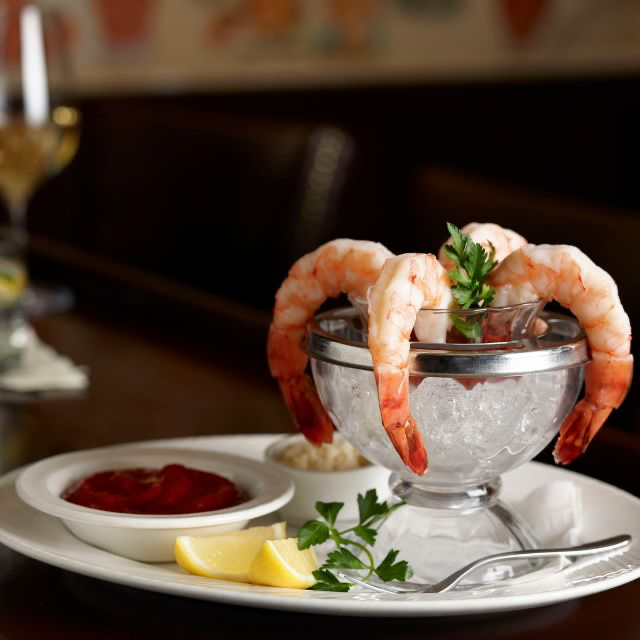 The Palm is housed in what used to be a toy factory, and it still maintains a youthful presence thanks to the caricatures on its walls. The original New York venue was frequented by cartoonists who often paid for their food with original art, and this trend has carried on in all of The Palm restaurants today.
From quality to quantity, everything feels just like home. For decades, it has been best known as the go-to place for a craft cocktail, juicy steaks, and fresh jumbo lump Nova Scotia lobster.
Fixins Soul Kitchen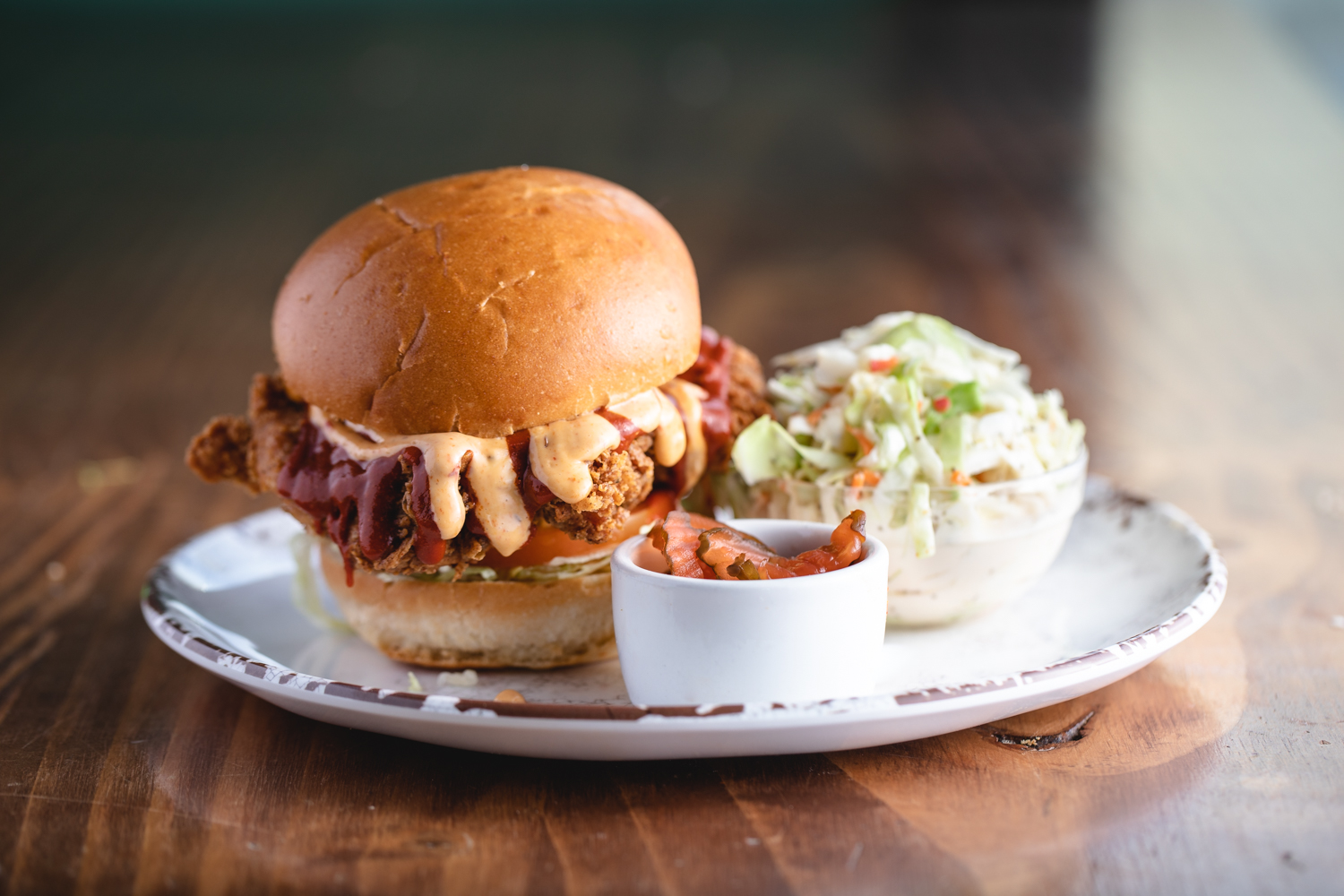 Fixins Soul Kitchen offers a melodious taste of American soul foods that will have your mouth watering at the sheer sight of them. The venue does offer booths and tables, but there's also a bar where patrons can settle in to relax. If you're interested in traditional soul food, you've come to the right place with delicious dishes like fried green tomatoes, fried catfish, gumbo, and, of course, fried chicken. And even if you're vegan, you'll find something delicious here, with tasty vegan items also available. Be sure to check out their Happy Hour specials as well.
Cara Cara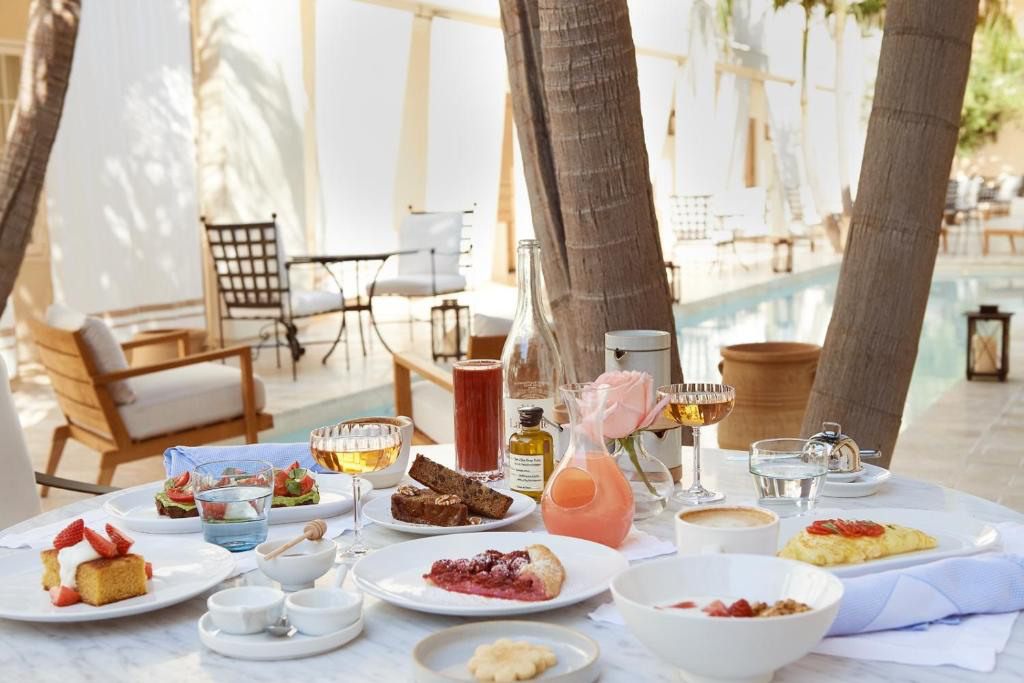 Cara Cara is a rooftop bar and restaurant that offers an incredible view of Downtown Los Angeles. But that's not all that's good. The exceptional taste of Chef Suzanne Goin's seasonal dishes is undoubtedly among the best in the town. If you are looking to eat finely prepared food like avocado bruschetta, grilled halibut, or New Zealand lamb chops, and you love to enjoy a beautiful view, then Cara Cara is meant for you.
Bacari West Adams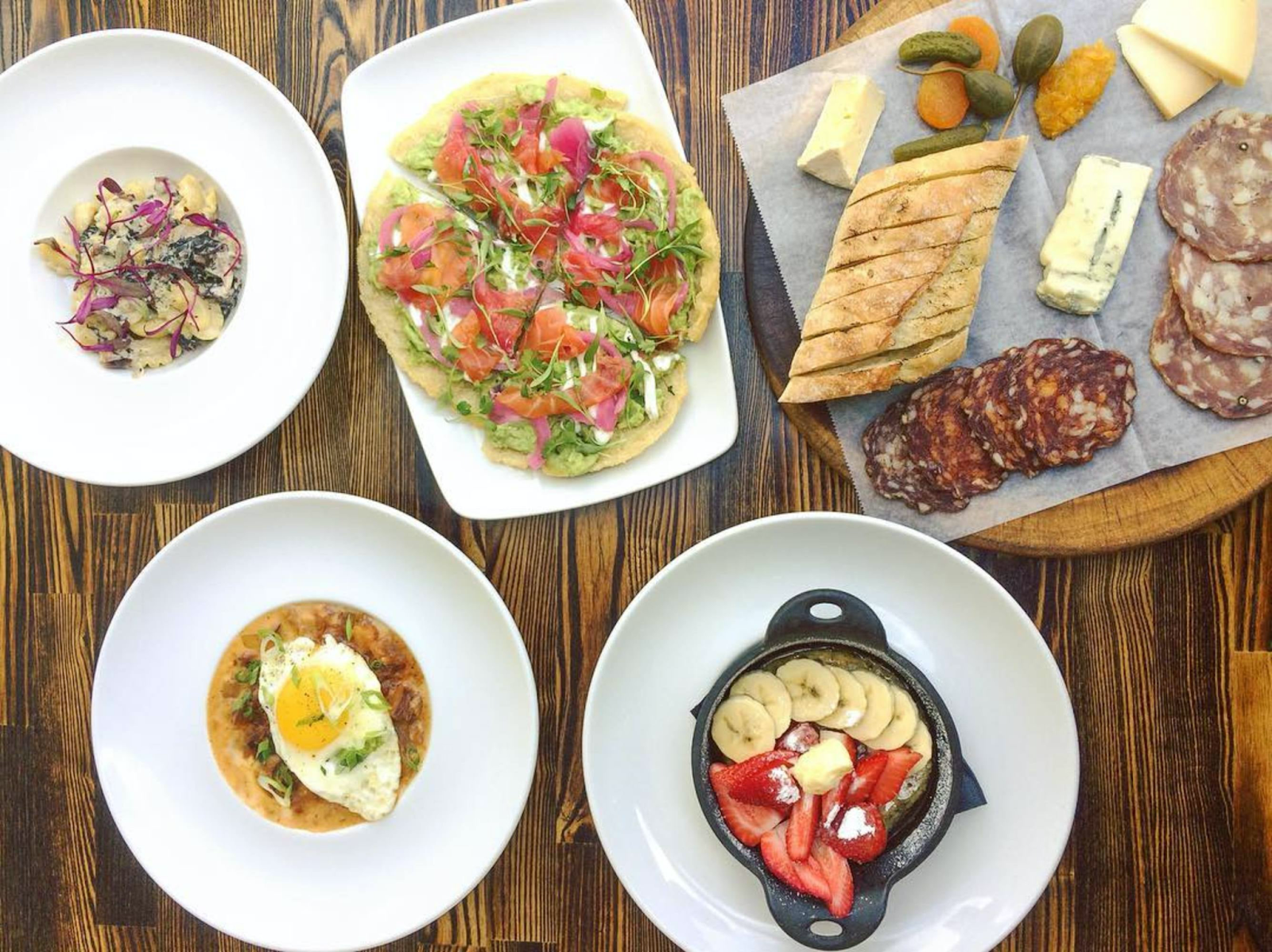 Bacari Adams is one of the most popular food chains in Los Angeles, with the Bacari West Adams location loved by students in particular. This is because they have a $25 open bar that offers house wines, sangria, truly berry, mint mojito seltzer, and Bacari beer. This is undoubtedly a crowd-pleaser among younger folk, but that's not all it has to offer. It also has affordable meals, including tapas-style servings and pizza, which are a fine option to keep your hunger at bay when you're enjoying all that the bar has to offer.
Chop Chop Chicken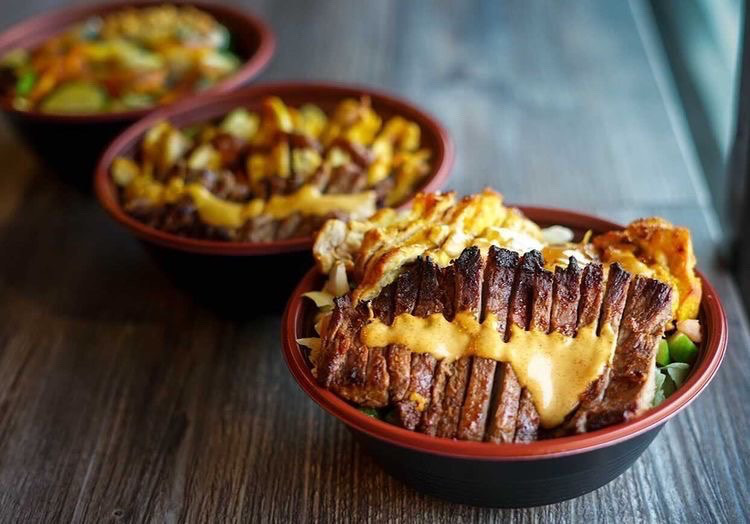 Looking for a place to eat with simple and affordable but still delicious food near the University of Southern California? Chop Chop Chicken has you covered. Chop Chop Chicken has salads, bowls, and a la carte meals, as well as fountain sodas, bottled water, or San Pellegrino to wash it all down. This eatery may not be angling for awards for its food, but it sure does hit the spot.
Caldo Verde
This is another excellent restaurant from two of the biggest names in the business: Suzanne Goin and Caroline Styne. This classy eatery is located in the Downtown LA Proper Hotel and offers a mix of Portuguese flavors and Californian style.
Open all day and offering breakfast, brunch, lunch, dinner, dessert, and even a power menu, there's something for everyone for every hour of the day. Kickstart your day with a little bit of spice with their piri piri avocado toast, pop by at lunch for their market fish, recharge at the end of a day with a 180 oz prime ribeye, and finally, spoil yourself with the sweet and delicious choco flan. This is just a small taste of what their extensive menu has to offer, so be sure to take your time to discover all the delicacies available.
Sparrow Itali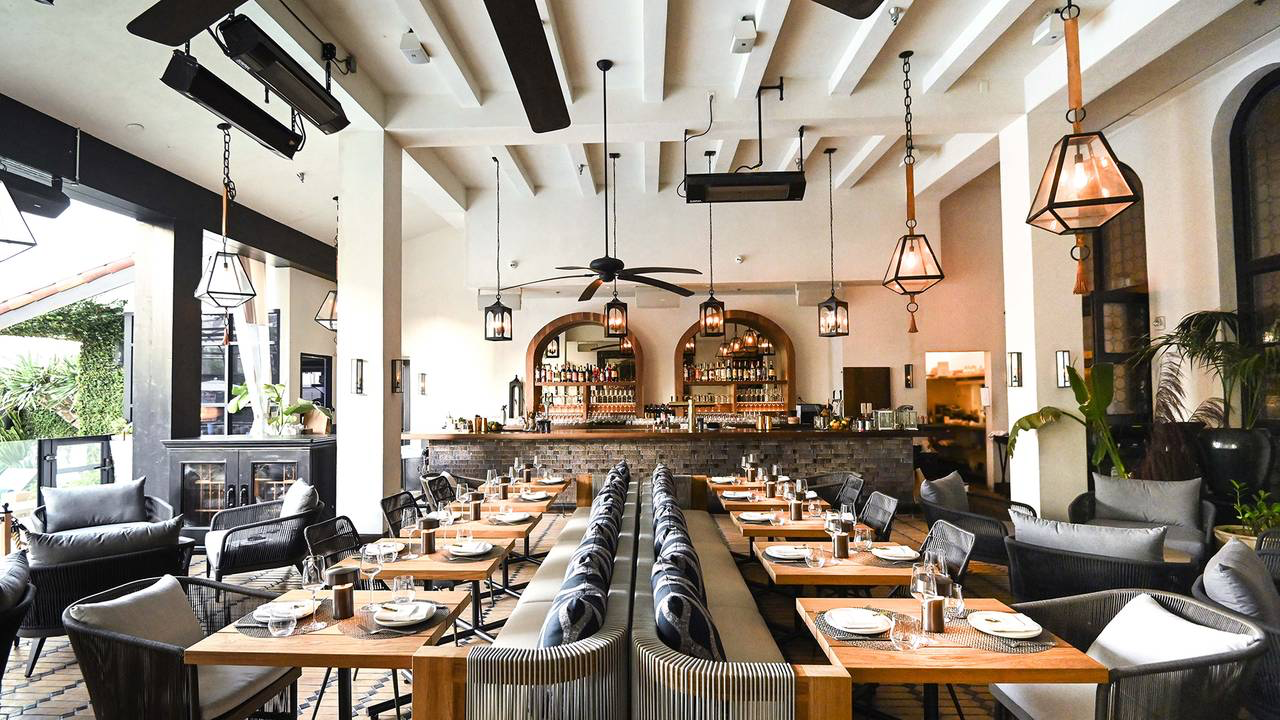 This is a restaurant that epitomizes fine Italian dining with a menu that's prepared by Noble 33's Executive Chef AJ McCloud. And don't just take our word for it. This luxurious restaurant has been featured in the likes of Pure Wow, InsideHook, thrillist, Eater, and many other food-focused media. This is a restaurant that is open for most of the day on the weekends and is focused on dinner from Monday to Friday, so plan accordingly.
Once you've decided what time works for you, pick up any of the delicious meals on offer from the brunch, dinner, or dessert menus, and wash it all down with a delicious cocktail. The cuisine that you can choose from includes a scrumptious charcuterie board, caprese omelet, Nutella piadina, and much more for brunch, while dinner includes caviar, grilled octopus, pistachio pesto, and other delectable evening delights.
LOAM Restaurant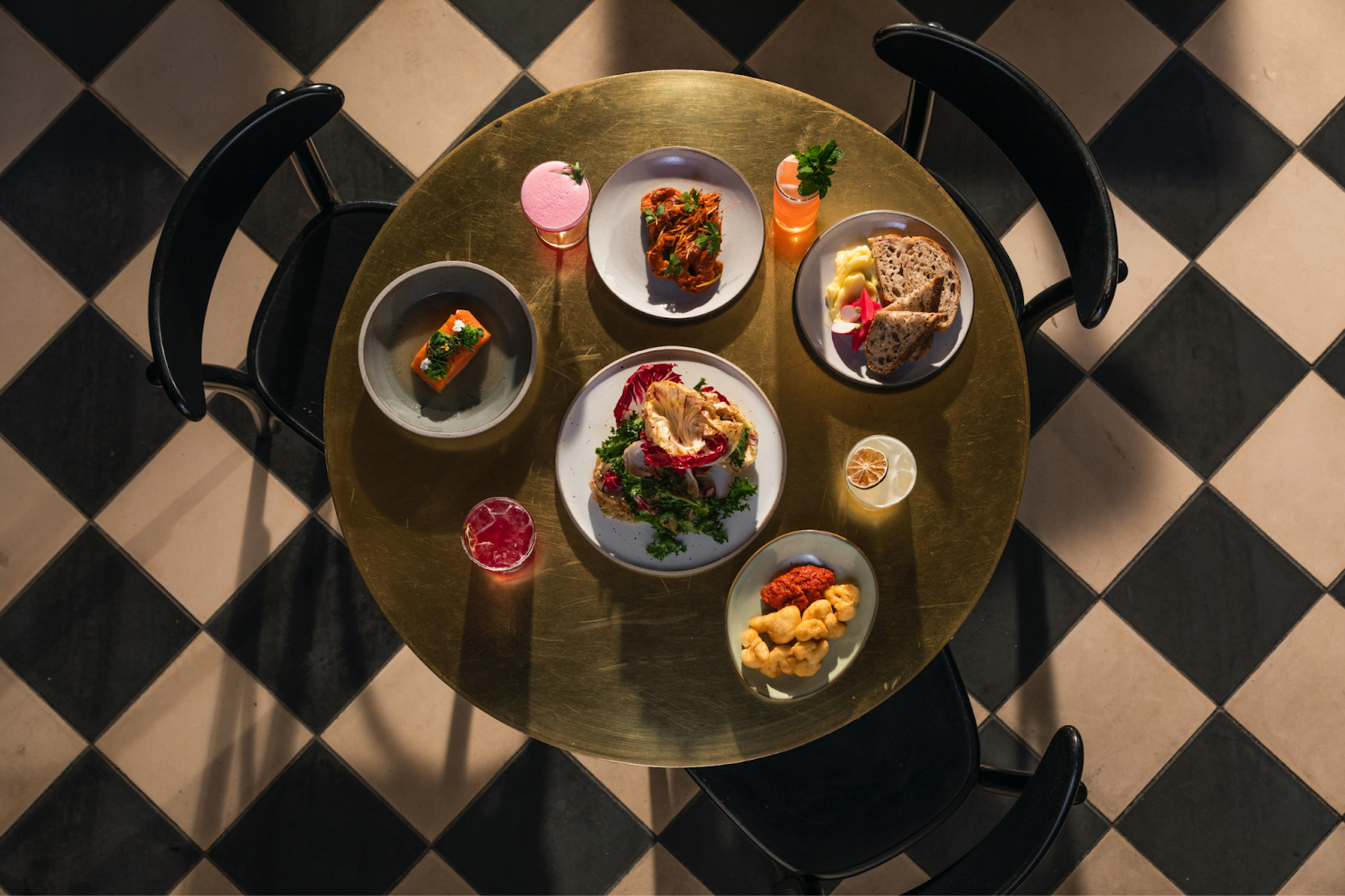 Located in the Ace Hotel in Downtown Los Angeles, LOAM is a truly all-day eatery, with its coffee bar opening at 6am and its dinner service closing at 10pm (11pm on weekends). This means that you can pop in at almost any time to sample what this venue has to offer.
So what does it have to offer? Executive Chef Joshua Guarneri has prepared what we like to call delightful and honest food, including meals like smoked salmon toast, a BLT that takes things to the next level with gochujang smoked pork belly, roasted farm chicken, and grilled cauliflower steak. This food appears quite casual, but below the surface, it offers much of the flavor that traditionally comes with more expensive fine dining.
Best Mexican food near USC
If you have a craving for Mexican-style food, these are the locations that you should check out.
El Huero's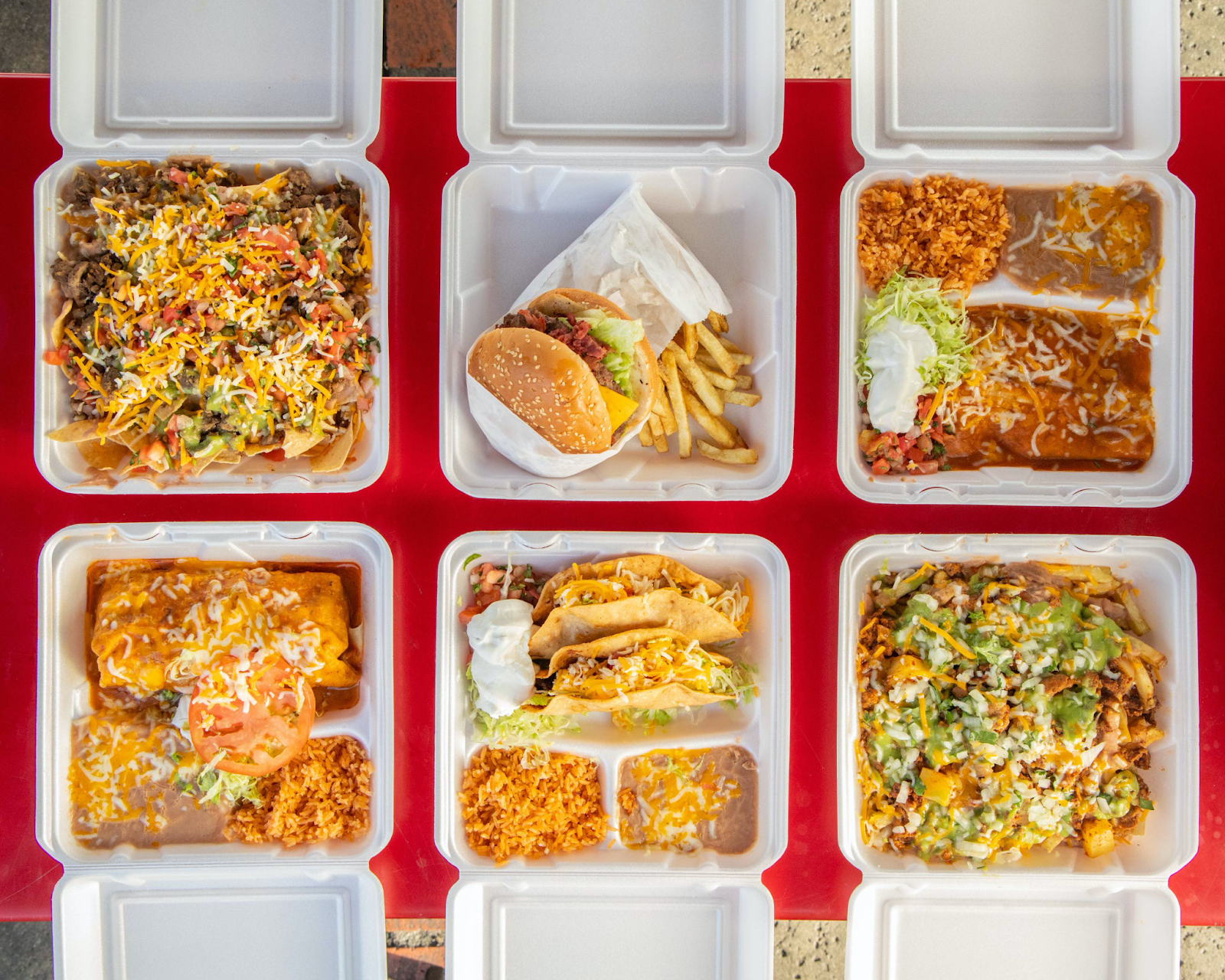 There's a one percent chance that any Mexican food lover at USC might not be aware of EL Huero's restaurant. Their breakfast burritos are incredibly satisfying, a delightfully delish nacho plate is great to share with your friends, and their mouth-watering chili cheese fries can make your evening oh-so-special. There's a whole lot more to enjoy on their menu, and they're open 24/7, so if you are heading home after a long night of partying or a long study has left you hungry and craving a good meal, then let yourself be tempted by the amazing aromas of Mexican food at El Huero's. And don't worry; this location offers satisfying food at reasonable prices, making it an excellent option for students.
City Tacos
As you may have guessed from the name, this place is all about tacos. Almost. The menu does have a few other items listed, including burritos, wraps, quesadillas, and churros, but the focus is clearly on tacos, with over 15 different options. This niche eatery will pack your tacos full of fantastic fillings like grilled chicken and steak, shrimp, bacon, cheese, avocado, pineapple, chorizo beans, and many other tantalizing ingredients. And if you are vegan or vegetarian, there are four delectable tacos that have no meat or animal products!
If you can already taste these amazing tacos, the good news is that it's basically within spitting distance of the USC campus. (Yes, it's very close, but if you order $20 or more food online, you can use either the phrase "I WANT GUAC" or "I WANT CHURROS" in the comments section of your order to score some extra free food!).
Best Asian food near USC
If your stomach is calling out for some Asian delicacies, you can find a decent range of choices at these places near USC.
Northern Cafe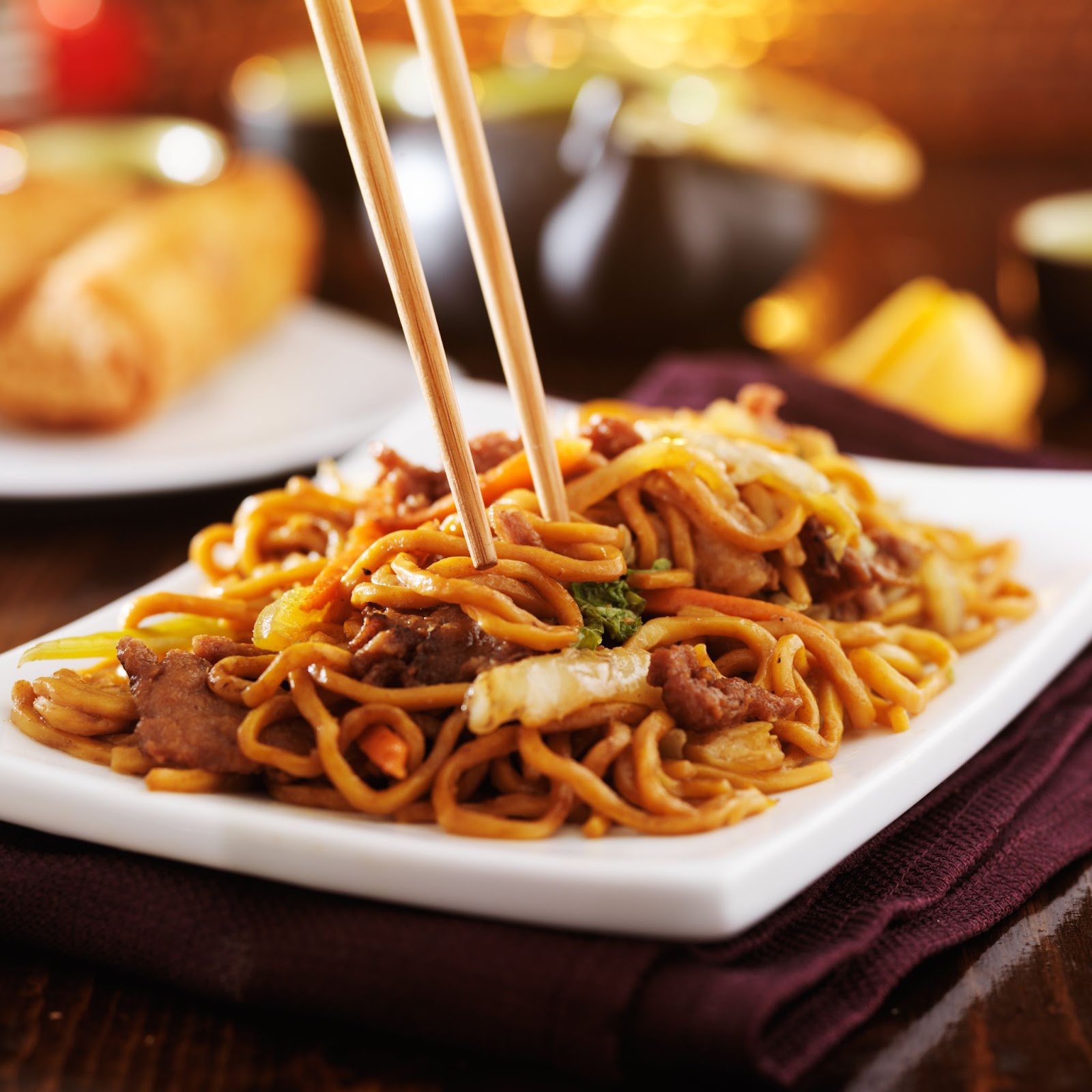 Northern Cafe is a franchise that first opened its doors in 2004. It aims to offer hungry visitors authentic Chinese food, including Xiao Long Bao (steamed buns that are similar to Chinese dumplings), garlic spare ribs, pork wonton soup, as well as a few items that Western visitors might not expect to find, like cold pig ear, cold seaweed salad, and scallion pancakes. And, of course, a pleasing range of dumplings stuffed with all the best fillings, including pork, chicken, crab, and shrimp. Whether you want to sit and eat or get your food to go, Northern Cafe offers an extremely pleasing Chinese food experience.
Thai by Trio
Our next Asian eatery offers a menu that is predominantly influenced by Thailand, but it also offers a number of other Asian dishes from other countries, including Japan and Vietnam. Thai by Trio offers authentic Thai food and is also considered a Pan-Asian experience because of its vast array of Asian food from around the region.
If you want to satisfy a craving for Thai, be sure to try out (or Thai out) dishes like Thai beef jerky, isaan sausage, the classic tom yum soup, Thai fried rice, or either of the flavorful green or red Thai curries. If you want to experience some of the other Asian tastes that they have on the menu, you can find dishes like Japanese gyoza and tempura udon, Vietnamese hand rolls, Chinese broccoli in oyster sauce, and more.
While Thai by Trio is less than 15 minutes away on foot, if you do decide to drive, you can also take advantage of the free parking nearby.
Italian foods near USC
Delight yourself with some delicious Italian food from these eateries.
Pasta Roma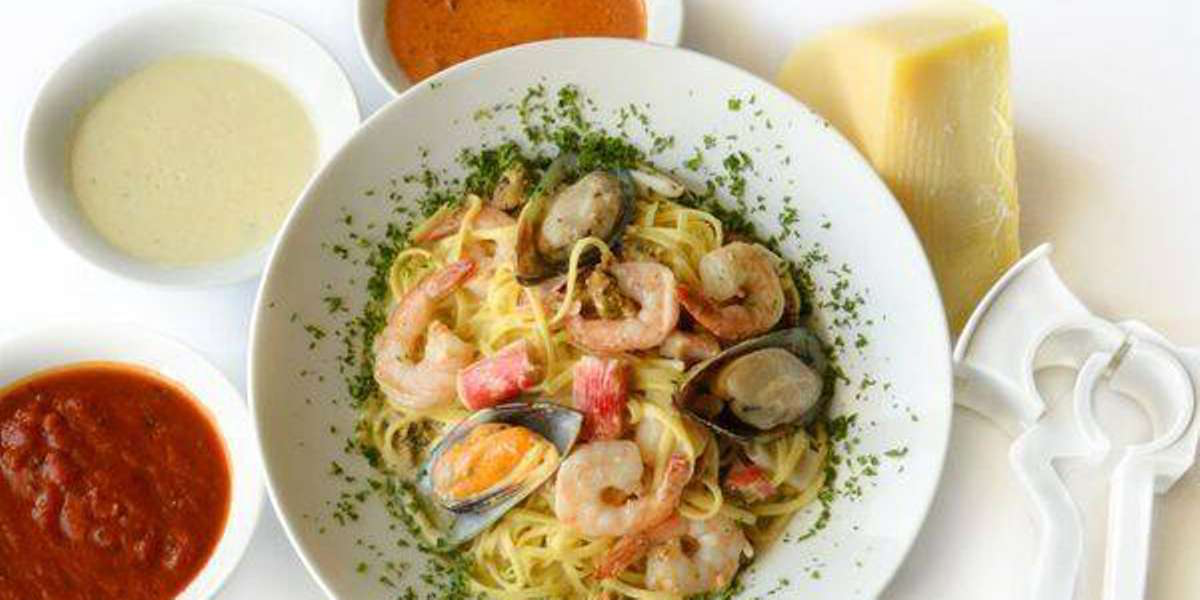 Pasta Roma is one of the nearest and best spots for Italian food near USC. The first Pasta Roma was opened in 1994 by Italian immigrants who discovered how difficult it was to get authentic, high-quality Italian food at a reasonable price in California. Yes, there was Italian available, but it was only at fine-dining locations, which meant that you often had to wait, and the food was unreasonably expensive.
This led to the creation of their restaurant, which aimed to bring irresistible Italian food to the masses. This is why Pasta Roma is equally appealing to students or families who are interested in enjoying a good Italian meal. At this eatery, you'll find classic Italian dishes like meatballs, Italian sausage, Margherita pizza, ravioli, chicken pesto sandwiches, salmon calzone, and more!
You might also find yourself shouting "Mamma Mia!" when you see the deals they have on offer during Happy Hour.
Il Giardino Ristorante
You don't get much closer than being in the USC Village, and if the convenience wasn't enough, you'll be delighted by the range of Italian pasta meals (and a few other dishes) on offer. Freshly made pasta, panini sandwiches, salads, and other specifically curated items will arouse your senses the moment you walk through the doors of Il Giardino Ristorante.
This eatery also has an incredibly affordable and tasty fresh pasta option. All you need to do is choose your favorite type of pasta – whether it's spaghetti, penne, fusilli, or one of the many other delicious options on the menu – and then select your preferred sauce, such as tomato basil, alfredo, bolognese, pesto or anything else that's listed, for a quick, healthy, and very affordable meal.
(Fun fact, this restaurant has a similar name to a restaurant in the popular soap opera, "The Bold and the Beautiful.")
Best locations for desserts, tea, and coffee near USC
Finally, you'll need something sweet to put the "cherry on top" of your meal (or to just treat yourself to some sugary goodness) or a delicious hot drink to quench your thirst. Here are a few locations that offer great desserts, tea, and coffee.
SomiSomi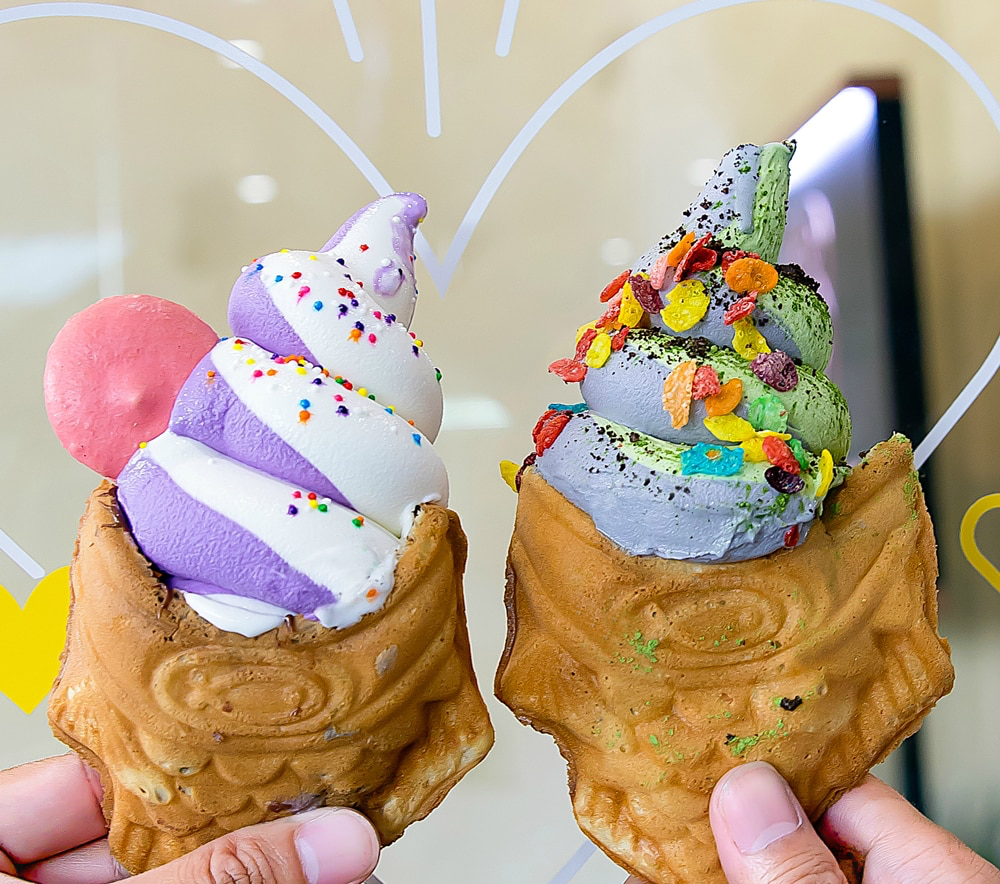 After a delectable savory meal, everyone looks for places with something sweet to bring the meal to a yummy end. In Los Angeles, you can't go wrong with SomiSomi. This Korean dessert shop sells an item known as "Ah-Boong." This is a fish-shaped waffle cone with your filling of choice (such as custard, red beans, and taro, which is a type of vegetable that is similar to a potato) topped with your favorite soft serve, including flavors like milk, matcha, chocolate, coffee, and more.
This location is a bit out of the way if you're on foot, but there are two locations about 10 minutes away from USC by car, and the effort will be worth the drive.
California Donuts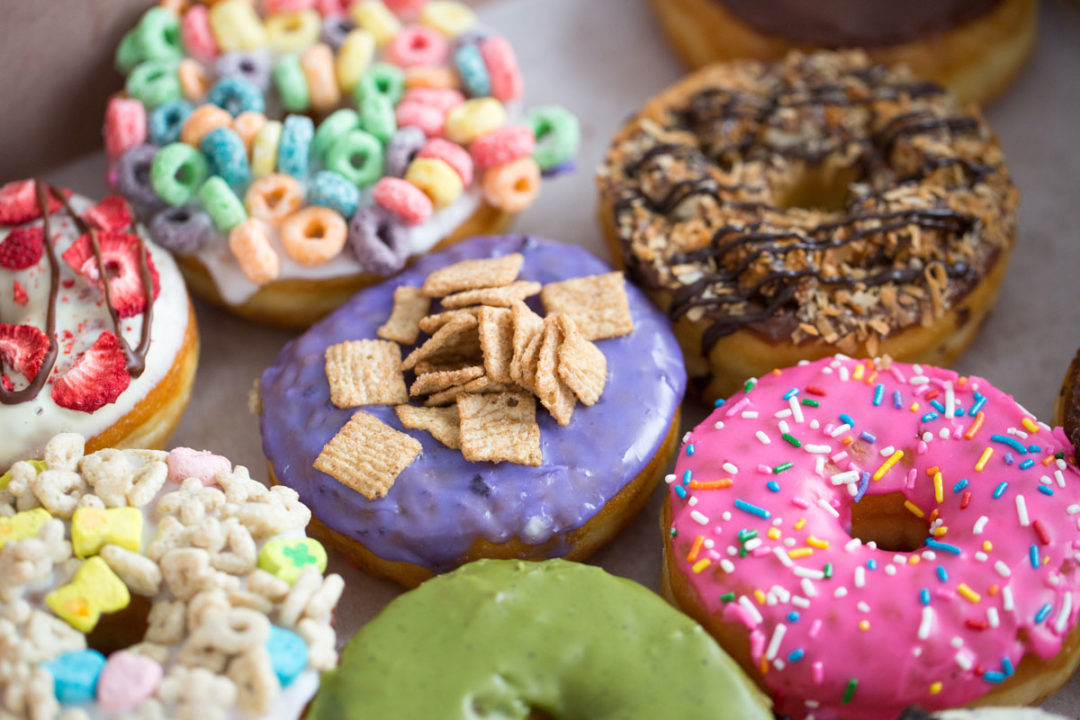 If you are new to Southern California and searching for the best donut, then a retro-shaped bakery in Los Angeles will meet all your needs. Bite into classic donuts like glazed, chocolate, crumbed, and toasted options, or delight yourself with some more exotic specialty donuts like cookies and cream, chocolate and strawberry, or the panda or unicorn.
If you're a fan of baked goods in general, California Donuts will not disappoint, with various sweet and savory croissants, muffins, bagels, and other treats. You can also wash it all down with a hot or cold beverage, including coffee, tea, hot chocolate, as well as iced or blended drinks.
This donut shop will require a little bit of a drive as they are just over 10 minutes away from USC by car, but they're undoubtedly worth it if you're looking for an exceptional donut.
Sul and Beans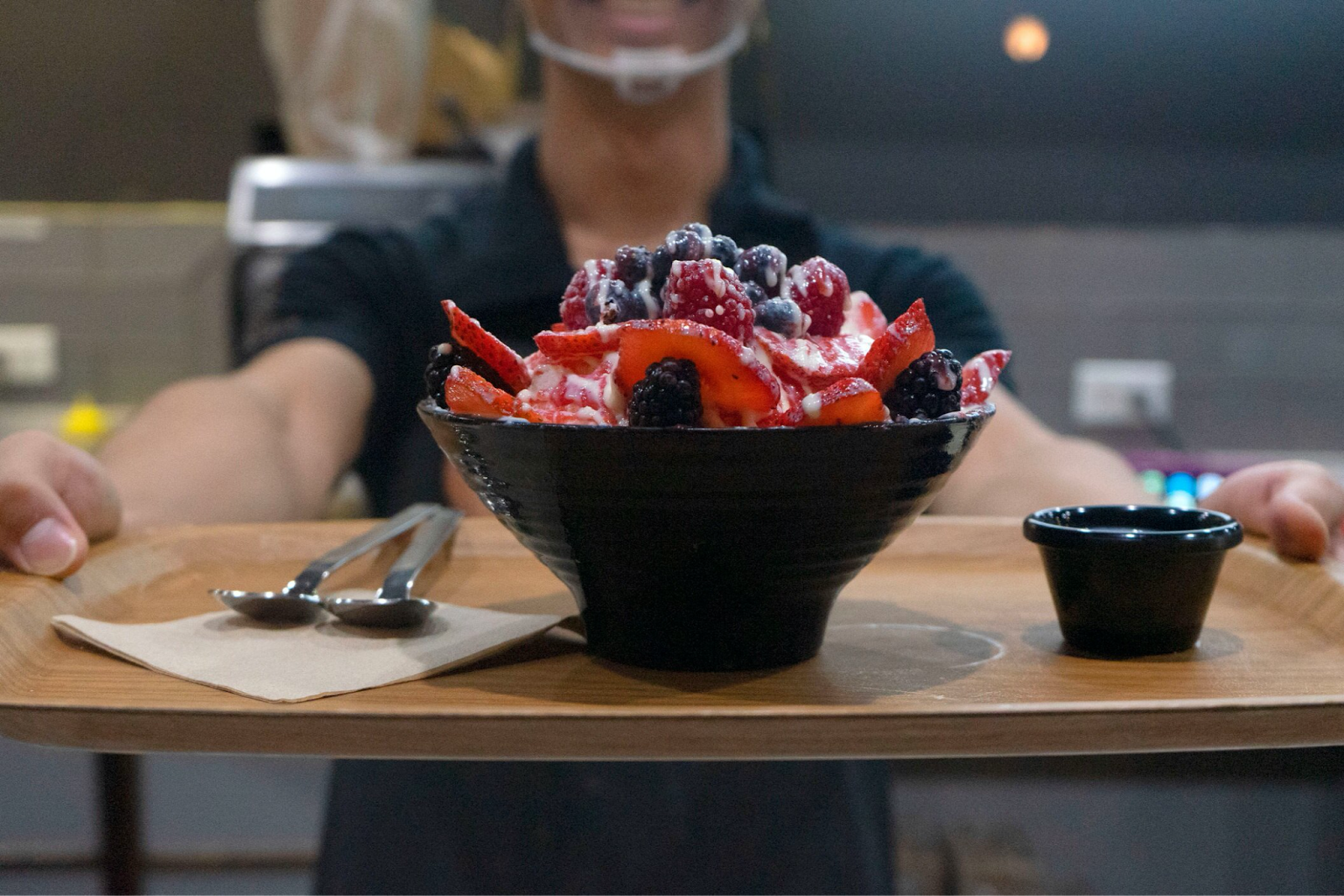 Sul and Beans is a Korean dessert café guaranteeing the highest quality iced desserts. If you like icy treats, then you're bound to enjoy bingsu, a Korean dessert that's made from shaved frozen milk with a variety of delicious toppings. You can enjoy everything from black sesame to Oreo to fresh mango bingsu desserts, as well as specialty toast such as choux cream, sweet potato, and even green tea flavored options! If you're thirsty, pick up a hot coffee or something cold to round off your treat.
Unfortunately, this delightful dessert venue isn't on campus but is accessible by car if you don't mind a 10-minute drive.
Honeymee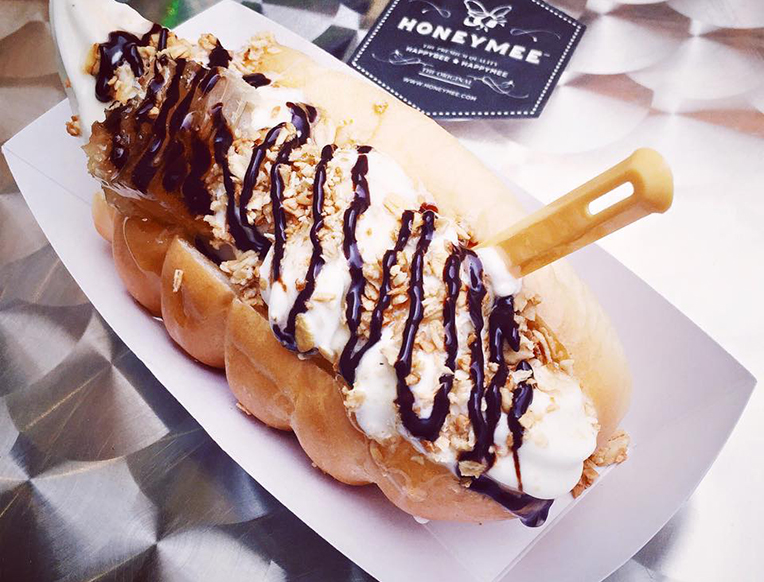 If you have a big event coming up and you want a special dessert for it, or you just have a sweet tooth and want to satisfy a craving, then Honeymee is another great place to visit. Honeymee produces unique flavored Californian milk ice cream with special raw honey and honeycombs. Their menu includes amazing flavors like Honey Affogato, Yuzu Affogato, Matcha Honeymee, and Dear Caramel. In addition to ice creams, you can also opt for some of the craziest shakes and teas.
This is another delectable option that is just less than a 10-minute drive away and will undoubtedly be worth the trip!
Factory Tea Bar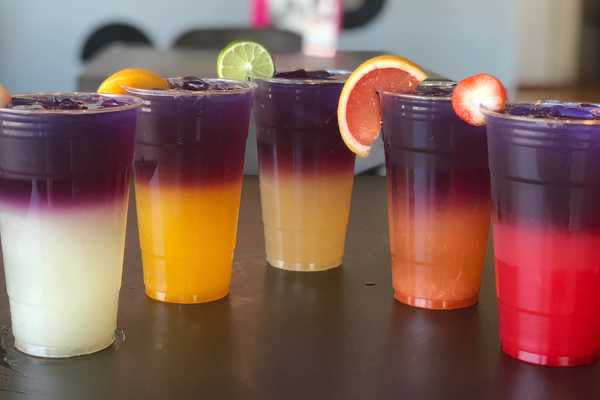 If you are a tea lover, then Factory Tea Bar offers countless exceptional tea flavors. Their menu covers various types of teas, including milk teas, tea lattes, ice-blended teas, and even teas with cheese foam or cream! You can also find a small range of coffees if you want to mix things up, as well as snacks and ice cream. Be sure to try out some of the fantastic flavors such as Nom Nom milk, Factory green milk tea, Factory milk tea, passion fruit green tea, Thai milk tea, and various others.
This tea shop is also less than 15 minutes' walk away, making it the perfect place to pop by if you're looking for more than just an ordinary tea.
Nature's Brew Coffee & Kitchen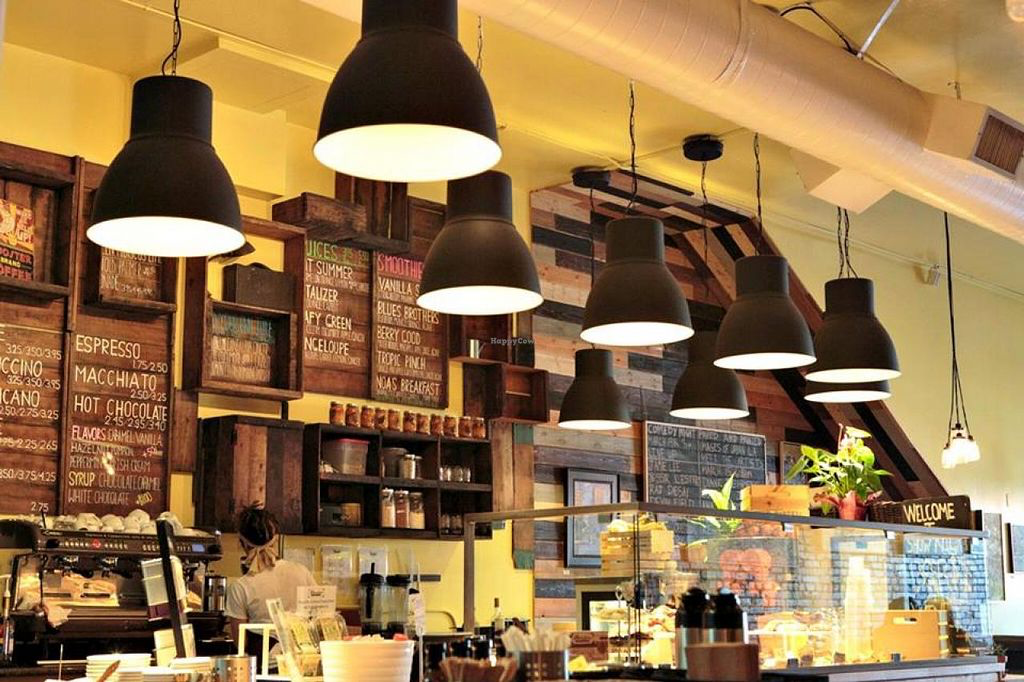 There are plenty of places to get a decent coffee closer to USC, but if you're a coffee aficionado, you'll want to visit Nature's Brew Coffee & Kitchen. This is an awesome place for students to huddle down for an extended coffee-fueled study session or even for workers to pop in with their laptops for an excellent cup of coffee and to take in the bustling atmosphere.
The range of coffees on the menu may not surprise you, with standard offerings like Americanos, espressos, lattes, and any of the other usual coffee suspects, but the quality is excellent, and the rest of the menu offers a similar experience. Oh yes, and they also offer an all-day breakfast, which is perfect for those who only wake up past noon.
If you're interested in a light meal, whether it's a waffle, sandwich, salad, or smoothie, this is definitely one of the most vibey places to check out.
The bottom line
While we have no doubt that you'll enjoy the food from an eatery on our list, there are multiple other locations around the university, including some good options that may have slipped our notice. Be sure to explore and see what else the area has to offer!
Find apartments for rent near the University of Southern California
If all this delicious food has you interested in moving near USC, or you're a student who is in need of USC off-campus housing and delicious dining just happens to be a very welcome bonus, be sure to visit Tripalink. Not only do we have listings for accommodation options that are available near USC, including houses, duplexes, and apartments, but we also have a great blog with advice on what to look for (including our Ultimate USC Housing Guide).

Visit our site to see our available listings for rent in Los Angeles or if you're searching "rental apartments near me" and would like to see what options there are.