Living in Southern California, if you want a night out, you're spoiled for choice with the myriad of entertainment options this bustling city has on offer. Whether you're a student living in one of the apartments for rent near USC or a resident of the area looking to make some exciting memories with your friends, the possibilities are endless, especially in Koreatown.

If you're looking for a great night out with friends in Koreatown, LA, karaoke bars are the perfect choice. With so many to choose from (just like the many infamous Korean barbeque spots), it can be tough to know where to start.
That's why we've put together this list of the top seven karaoke bars in the area, from cozy and funky spots such as Cafe Brass Monkey to private rooms at Max Karaoke Studio. Whether you're new to karaoke or an experienced singer, there's something for everyone on this list.
So, gather your friends, warm up your vocal cords and head out to one of these amazing karaoke bars for a night of fun, laughter and great memories.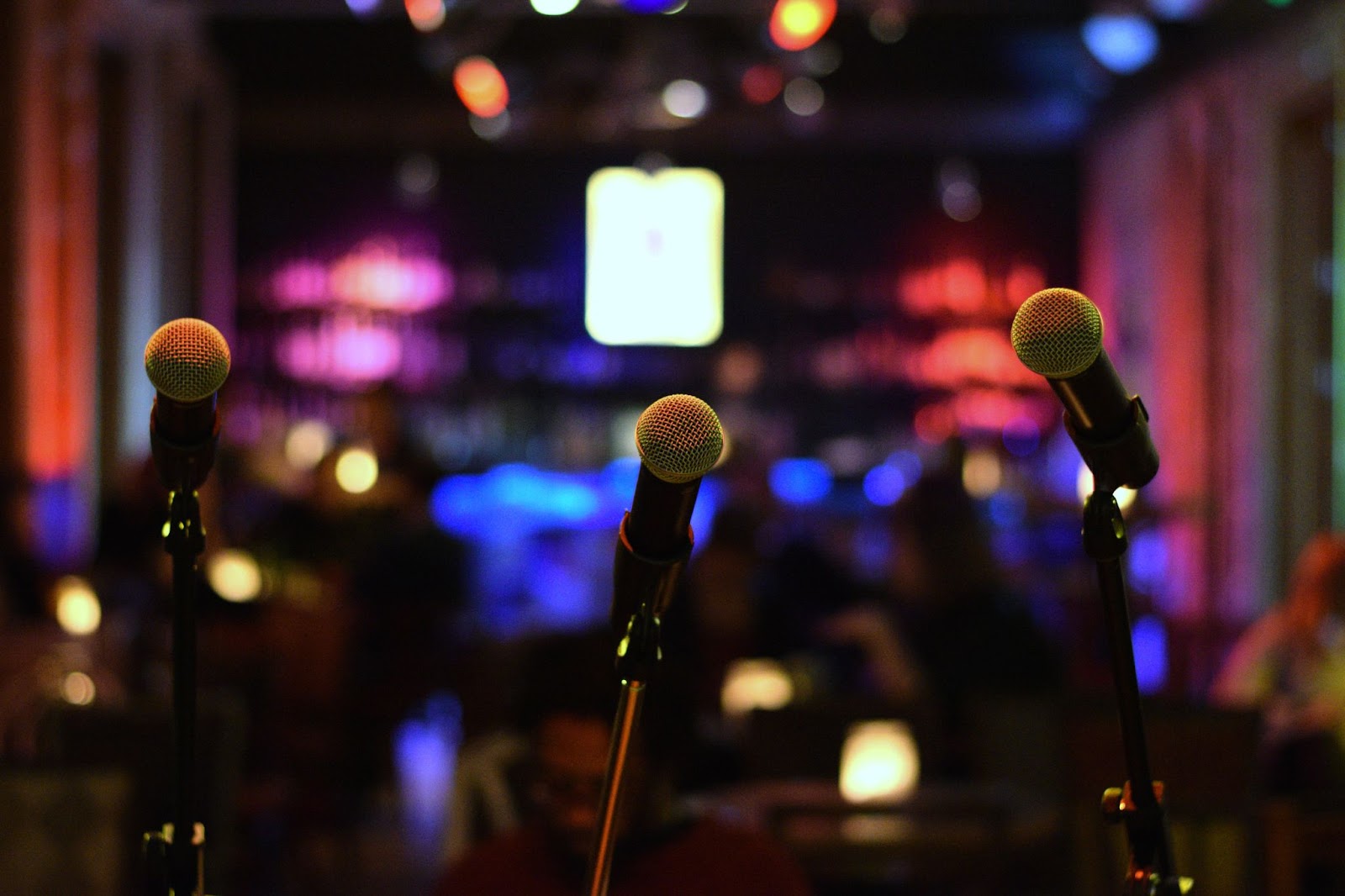 Our top karaoke bars in Koreatown
There are so many karaoke bars to choose from in Koreatown, and whether you're looking for a small and cozy vibe or a joint with an upscale feel, you can count on us to be your guide! Channel your inner Prince, Freddy Mercury, Adele or whichever other singer you love, and head on over to one of these seven hot Koreatown karaoke bars!
1. Cafe Brass Monkey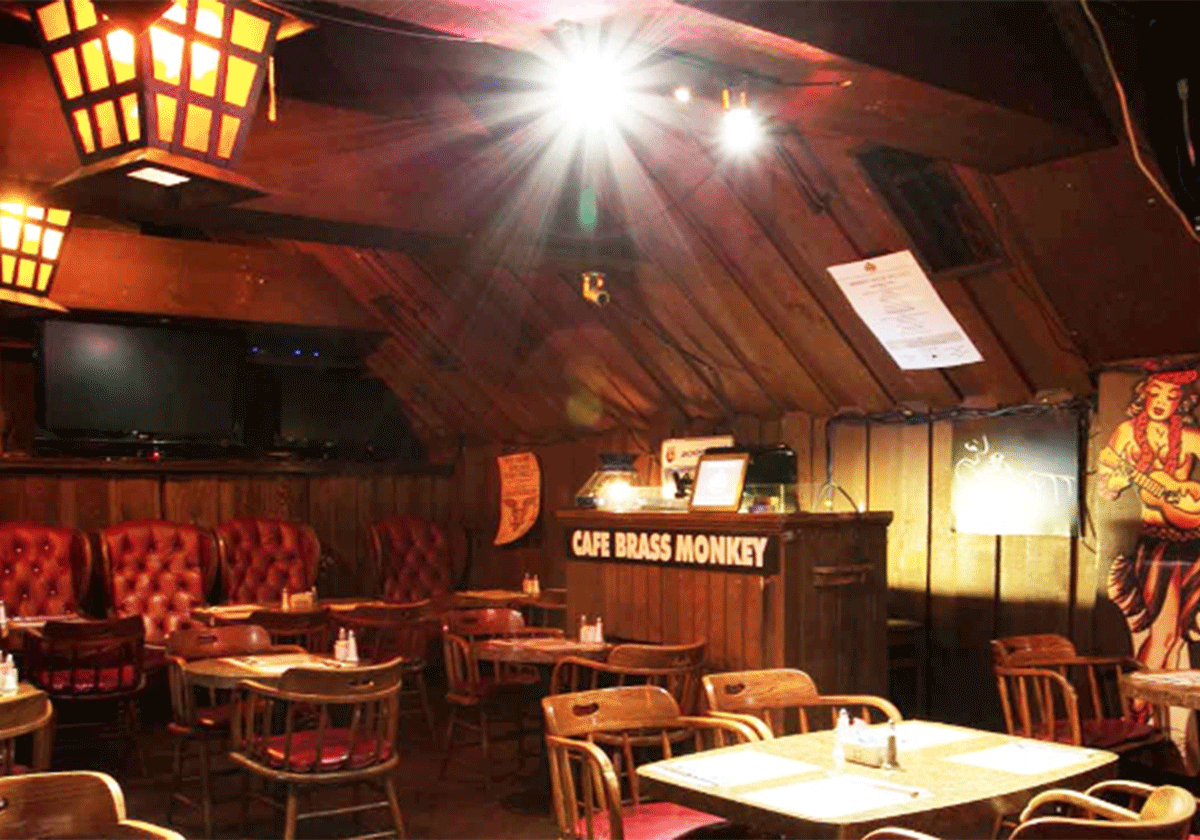 Google Star Rating: 4.2 out of 5
Address: 3440 Wilshire Boulevard, Los Angeles, CA 90010
Phone: (213) 381-7047
Cafe Brass Monkey is one of the most beloved karaoke bars in the city. This cozy, funky Koreatown karaoke bar offers groups of friends lots of fun and tons of karaoke, specialty cocktails and a high-energy atmosphere. This venue is located on the ground floor of an office building, with an entrance at the back where the walls are covered with comments from past visitors who left their mark of fame behind.
One recommendation is to get there early to reserve your song choices — especially on the weekend — wait times can go up to 2 hours. Once the party gets started and people start to arrive, the party gets going until 2 a.m.
There's also a great range of tasty food and drink to choose from, with bar-style menus available for lunch and dinner, and of course, a great range of drinks as well.
2. R Bar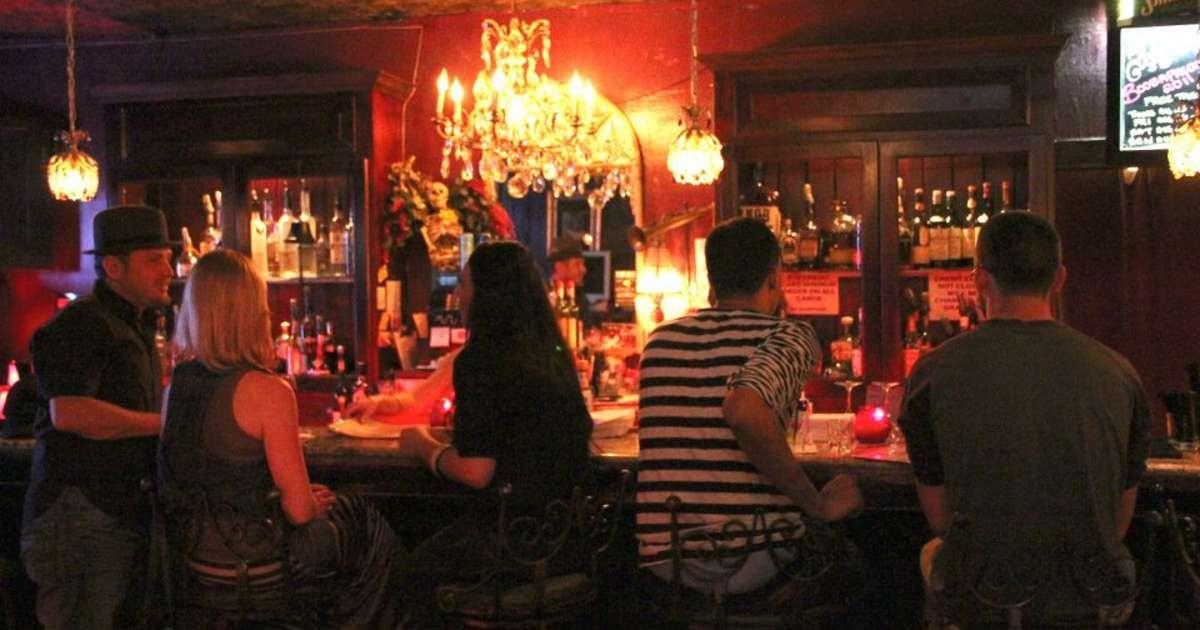 Google Star Rating: 4.4 out of 5
Address: 3331 West 8th Street, Los Angeles, CA 90005
Phone: (213) 387-7227
This fun, dark, dive bar has unique cocktails and is a guaranteed spot for a night of fun. There's karaoke (on specific nights), tasty drinks, and delicious food on offer at this speakeasy-style venue. This amazing gem is located inside a black building on the northwest corner of 8th and Irolo. Be sure to check out the reviews on Facebook, check in with a regular, or call ahead before you visit this trendy karaoke bar. A password is sometimes required for entry, so you don't want to arrive at the door only to be turned away because you didn't know the password! Also, keep an eye out for other fun event nights, such as comedy nights, to mix things up at this exciting bar.
3. Gaam Karaoke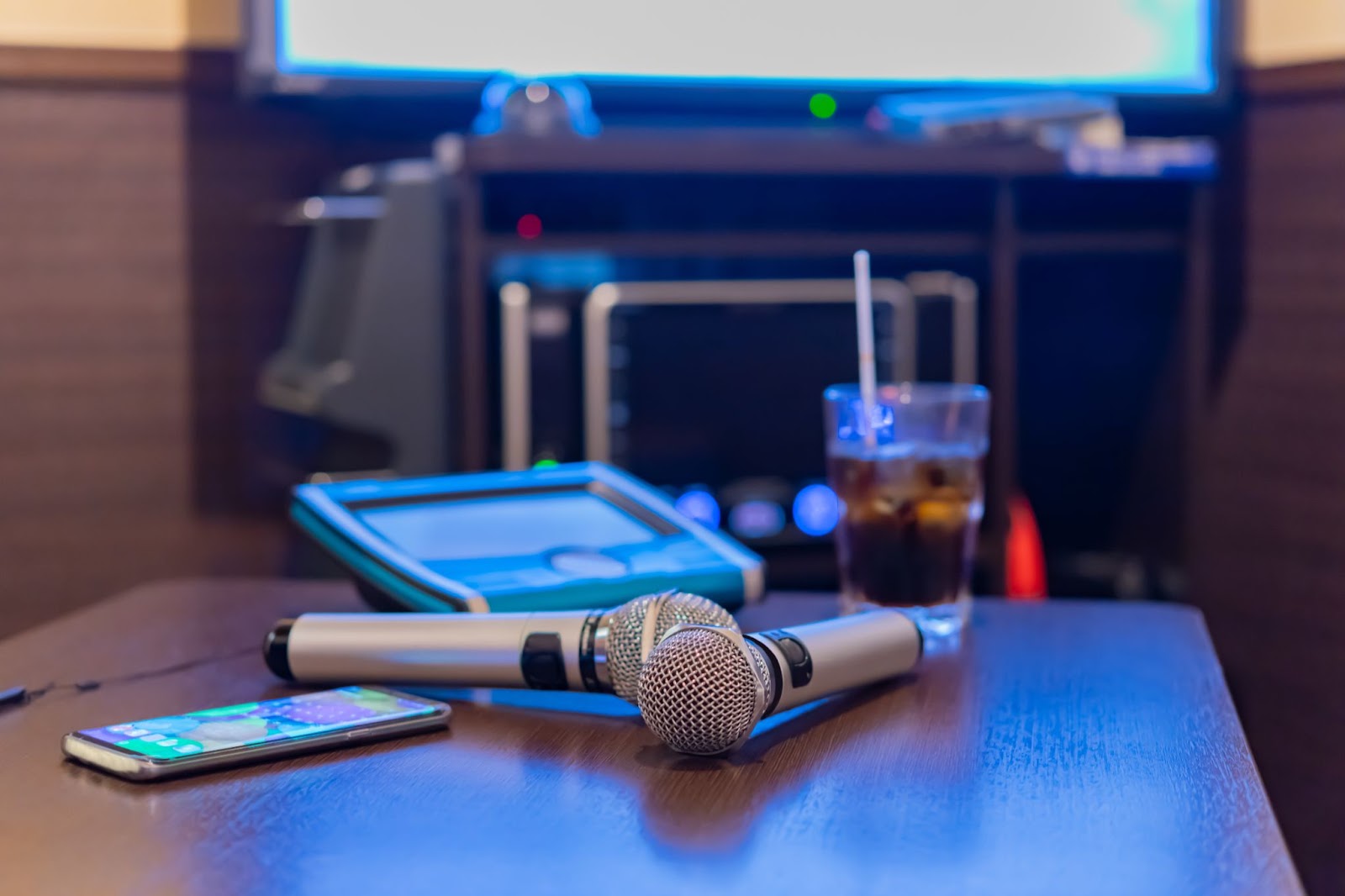 Google Star Rating: 4.1 out of 5
Address: 3309 West 6th Street, Los Angeles, CA 90020
Phone: (213) 908-5581
Gaam Karaoke is also called K-POP Karaoke. With its spacious rooms and great music selections, you're guaranteed a great time.
It's a great place to grab a bite and drink with your friends, so if you're looking for delicious Korean food and a place to have karaoke fun, this comfy lounge and eatery is where you want to be. When you visit Gaam Karaoke, you'll be able to enjoy a focused menu of Korean food paired with soju cocktails. Gaam Karaoke serves cocktails and drinks with prices on the upscale side, but this does mean you get to enjoy exceptional food and service in a charming loft on the second floor of this bar.
4. Break Room 86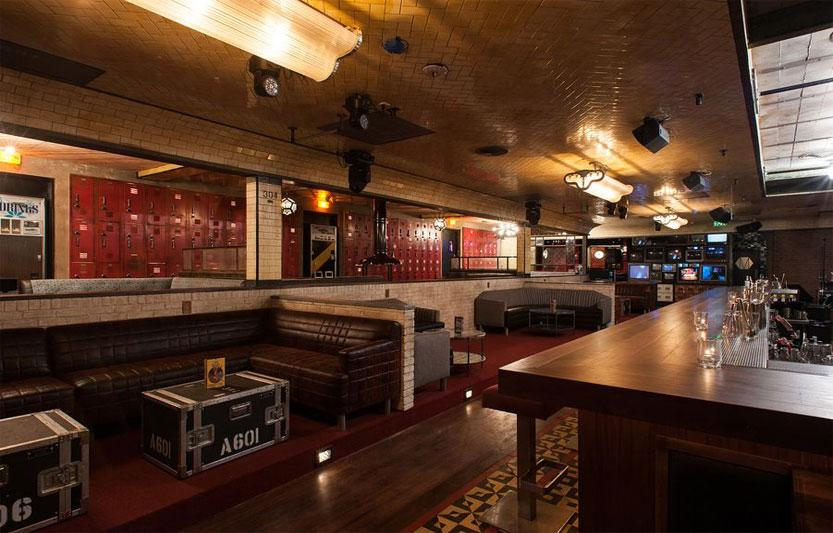 Google Star Rating: 4.3 out of 5
Address: 630 South Ardmore Avenue, Los Angeles, CA 90010
Phone: (213) 368-3056
Often packed, this 80's bar has fantastic drinks and plenty of space for dancing. This lively venue offers cocktails and karaoke with a very trendy vibe. The music here is great, and the entertainment is top-notch. Also, with knowledgeable, attentive, and super-friendly staff, you're guaranteed to receive impeccable service and have a great time.
There are also private karaoke rooms that can be reserved. Overall, beautiful vibes are on offer at Break Room 86.
5. Rosen Karaoke by Pharaoh
Google Star Rating: 4.0 out of 5
Address: 3488 West 8th Street, Los Angeles, CA 90005, United States
Phone: (213) 387-0467
If you like karaoke and you like to party, then Rosen Karaoke by Pharaoh is definitely a venue you should check out. It has 20 private rooms so that you, your friends and family can have a great time amongst yourselves. The singing experience at this karaoke bar is powered by the latest sound systems and technology to ensure your voice carries through the words of your favorite lyrics. Speaking of lyrics, Rosen Karaoke by Pharaoh also has thousands of songs to keep all karaoke fans happy.
As fun as karaoke may be, you'll definitely need to take a break and have a drink or a bite to eat. The menu at Rosen Karaoke by Pharaoh has plenty to quench your thirst, from whiskey to wine to soju and soft drinks, while there are also small and cold plates, rice and noodle dishes, as well as entrees to keep your stomach satisfied. This karaoke party venue also has packages that include food, drink and karaoke time as a package option, so you can make your life simpler and arrange drinks and food ahead of time.
6. The Venue
Google Star Rating: 4.3 out of 5
Address: 3470 Wilshire Boulevard B1, Los Angeles, CA 90010, United States
Phone: (213) 221-1251
If you were to step into The Venue, you'd be forgiven for thinking that you had just stepped into a high-class restaurant in Koreatown that would never dream of offering karaoke. But you'd be wrong, there. Yes, The Venue is a classy bar and restaurant, but it's also an equally classy karaoke venue with 13 private karaoke rooms, some with enough space for up to 50 guests. When it comes to music selection, you're spoilt for choice with a library of more than 100,000 English songs, as well as a selection of Chinese, Filipino, Japanese and Spanish songs.
Of course, you'll want something to eat and drink between songs, and The Venue doesn't disappoint. There's a dedicated dinner, dessert, drinks and Happy Hour menu (which includes specials on drinks, plates and other light snacks), with an incredible selection of items to cater to a range of different tastes.
7. Shrine
Google Star Rating: 4.2 out of 5
Address: 2999 W 6th St, Los Angeles, CA 90020, United States
Phone: (213) 738-5034
Shrine has an unusual look compared to many karaoke bars and other places where you could party the night away. This is because it is Egyptian-themed. That's right, when you step into Shrine, you'll be greeted by images of Pharaohs, sphinxes, hieroglyphics and other Egyptian-influenced designs in its 15 karaoke rooms.
This definitely helps it stand out from the competition, but we all know what karaoke really is about, namely great music, food and drinks. Thankfully, Shrine doesn't disappoint here, either. It offers guests spacious rooms with the latest sound systems, as well as a great selection of karaoke music. When you need to put down the mic, satisfy your appetite with their diverse menu, including French fries, chicken nuggets, ramen, cheese platters, pepperoni pizza and much more!
Find a pad near Koreatown with Tripalink
If you love karaoke and the night scene that Koreatown has to offer, you'll probably want to rent in Koreatown. The apartments for rent in Koreatown will ensure that you're never too far away from the fun or too far away from home, so you can sing your heart out until the break of dawn and then head back to your nearby apartment to rest until you can do it all again.
Find apartments for rent in Koreatown, Los Angeles, with the great service we offer online at Tripalink.