There's no doubt the holidays look and feel so different this year thanks to COVID, and with everything constantly changing, it's hard to enjoy all the amazing things Los Angeles has to offer. One day, hopefully soon, we'll be able to enjoy going to world-class museums, music festivals and sitting down at our favorite restaurants again.
In the meantime, if you're looking for fun (and safe) things to do this holiday season with your friends or roommates, here are a few things you can actually do!
Holiday Road Drive Thru
This special holiday special experience at King Gillette in Calabasas, called Holiday Road, is one you don't want to miss! You can expect to see holiday displays, a TON of Christmas lights, Santa, Mrs. Claus, and their elves, and endless amounts of candy canes! You stay in your car the whole time, going at a speed up to 5 MPH, and drive through this Christmas wonderland.
Holiday Road is open until January 10th, and they operate from 5 pm until 10 pm. Tickets are required, so grab them here before they sell out!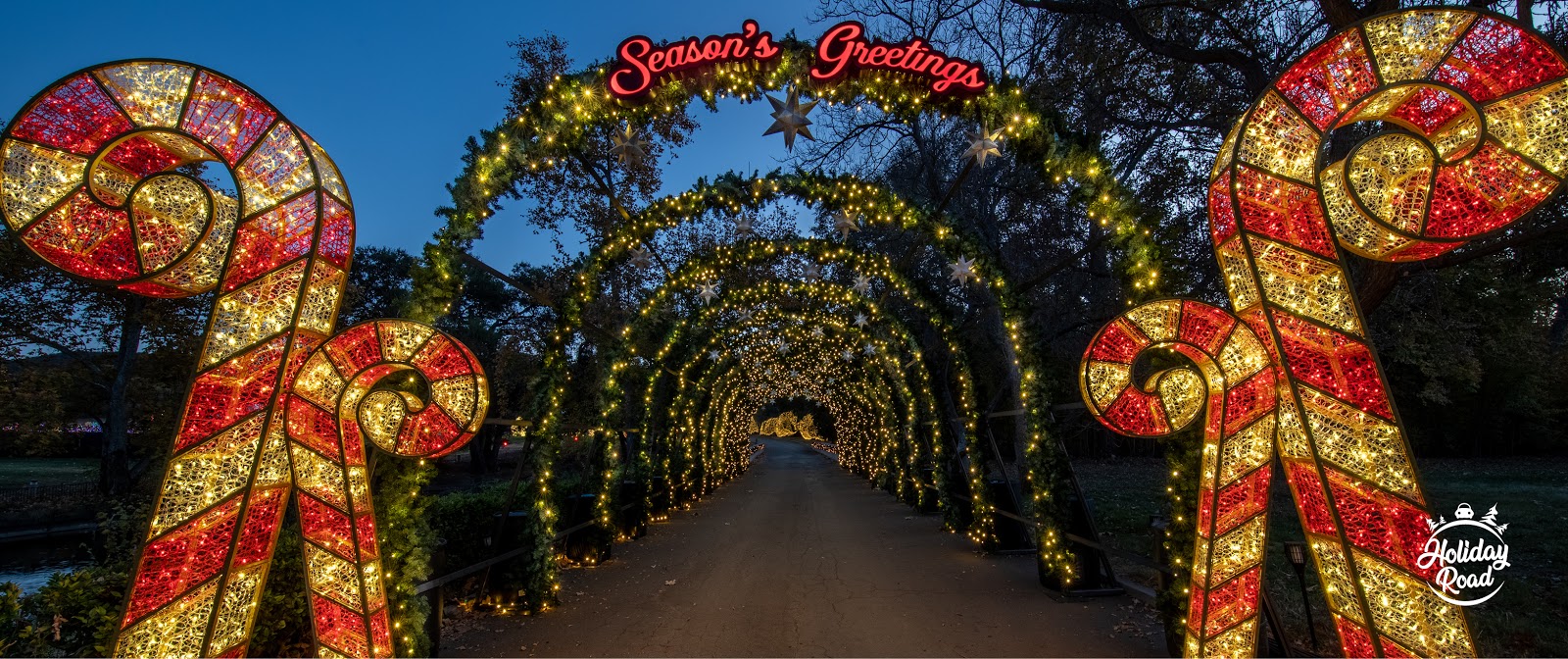 LA Holiday Drive Thru Adventure
If you want options for your holiday drive thru experience, another great option is LA Holiday Drive Thru Adventure where snow covers the candy-filled streets in Woodland Hills! Celebrate the holiday season with your friends and family with millions of lights and festive decorations during this bright and festive wonderland drive-thru show. Just like the Holiday Road Drive Thru, you enjoy this amazing holiday experience from the safety and comfort of your car!
This experience comes around every year, but this year's event is newly semi-enclosed and has a new open-air tunnel installation. They also have one-of-a-kind photo and video worthy moments, and yes, you can even see Santa, Mrs. Claus, and their elves! This event is running until December 23rd, then again from December 26th until the 30th. Don't miss out and get your tickets here!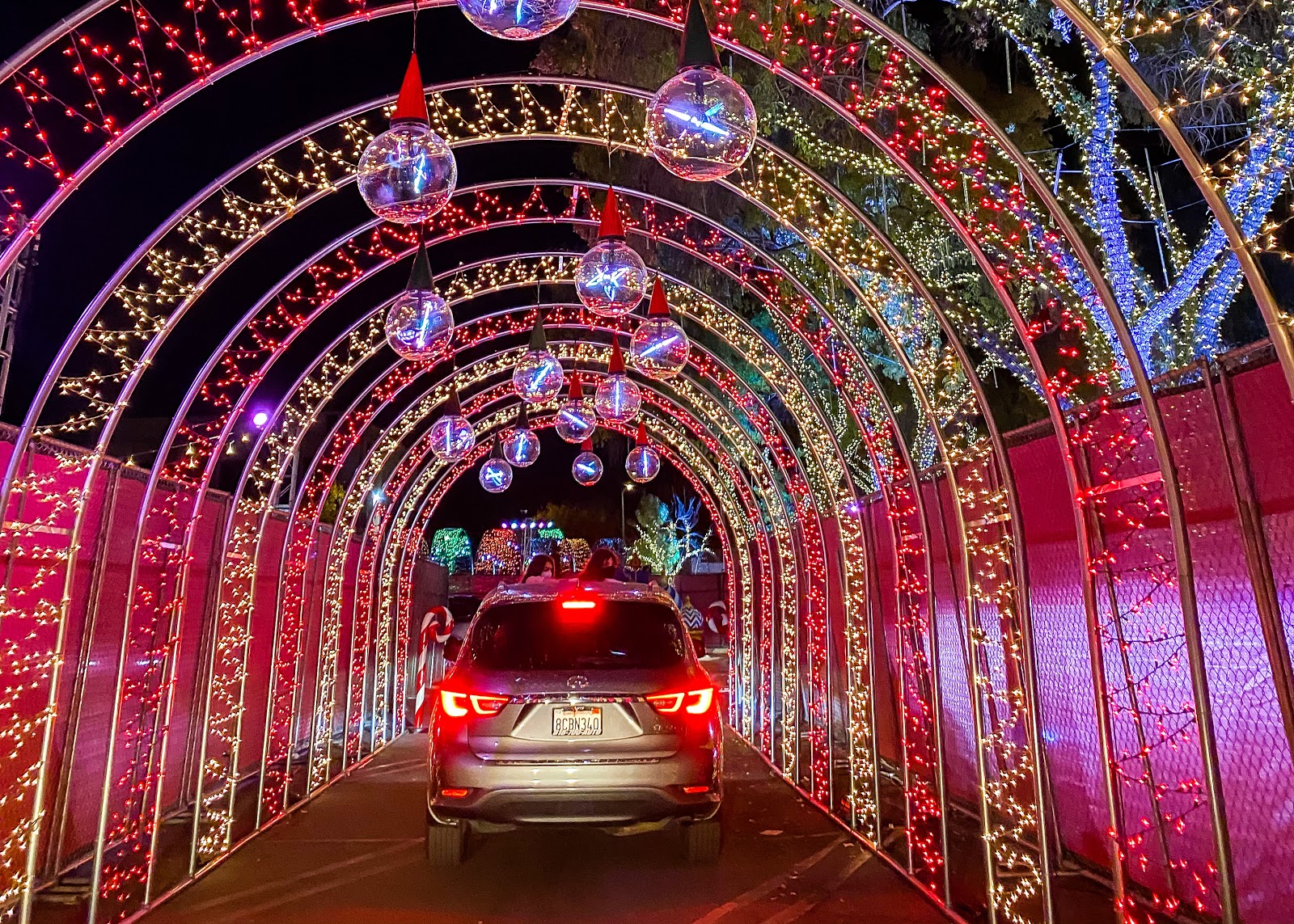 Tanaka Farms Holiday Market Stand and Tree Lot
Some people get a Christmas tree the day after Thanksgiving and some wait too long. If you haven't gotten your tree yet, head to Tanaka Farms for your perfect tree! Tanaka Farms' trees are a little special; they're cut in Oregon and shipped immediately to their farm in Irvine.
After picking out your tree, head to their holiday market so you can shop their wreaths, garlands, and grown on-site seasonal veggies at their produce stand. If you don't want to leave the comfort of your home, they also deliver!
Holiday In The Park at Six Flags Magic Mountain
This experience at Six Flags Magic Mountain is different from past trips to the theme park, and while the thrill of roller coasters will have to wait, their Holiday in the Park Drive Thru Experience will still bring some excitement this holiday season! You'll get to experience eight distinctly different environments, all festive holiday-themed, with seasonal music favorites, choreographed light shows, and holiday characters (yes, even appearances by Santa and Mrs. Claus).
If you're a member or season pass holder, you can use your pass for free admission, but you must still make a reservation. If you're a friend of a pass holder, sorry, but you'll still have to buy your own ticket. A limited number of cars are allowed inside each night so make sure to reserve your spot early!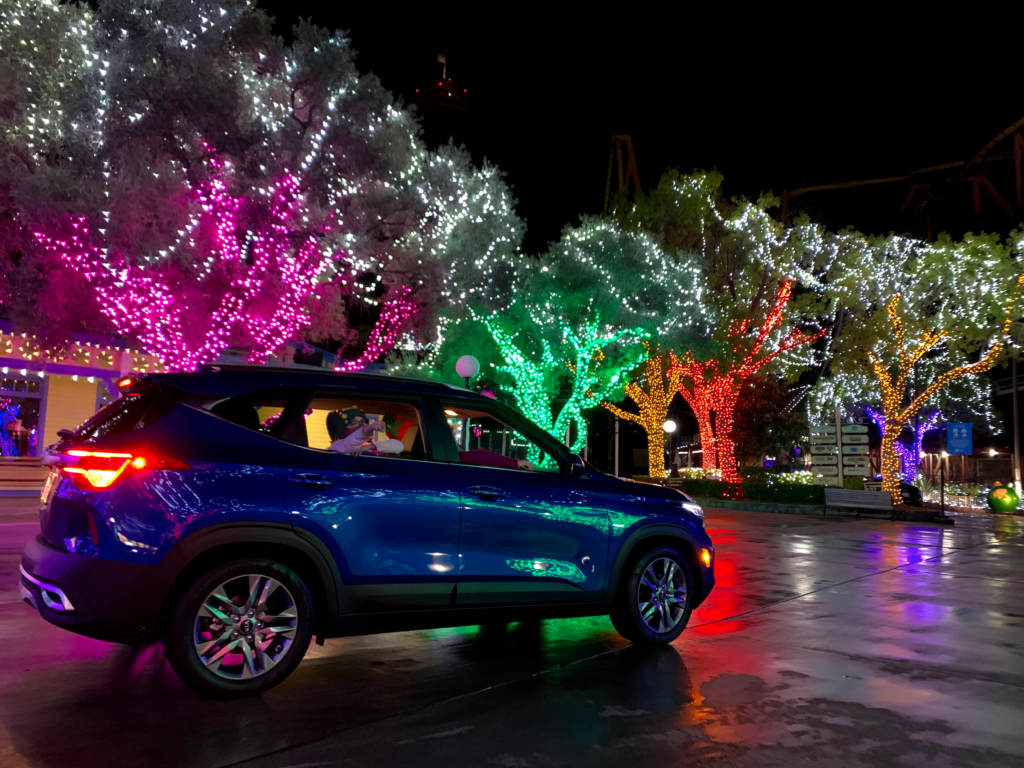 Winterlit Santa Monica
If you're looking for a festive shopping experience, Winterlit has returned to Downtown Santa Monica to brighten up your 2020! Unfortunately, due to the pandemic, ice skating won't be an option this year, but there's still plenty to enjoy on the Promenade and Pier, from now until January 3rd.
The Promenade has tens of thousands of lights and holiday-inspired art installations can be seen in window displays and through murals, created by local artists, who've been asked to interpret what the holiday season means to them during this unprecedented time. If you're looking to do some last-minute holiday shopping (either for yourself or your family), or you want to support some local artists, check out Winterlit Santa Monica!
The Los Angeles Christmas Market
If you haven't heard of it, The Los Angeles Christmas Market is a pop-up experience featuring immersive winter wonderland decor, a photo op with Santa Claus, and a themed holiday market. The marketplace will definitely get you in the Christmas spirit while you buy gifts for the holidays.
After don't forget to snap a photo with Santa, in the most COVID friendly, and safe way possible- a "Magic Santa Shield" (an acrylic barrier) is placed between you and Santa to ensure safety at all times. This experience is located on the corner of Fairfax and W 3rd St in Los Angeles, across from The Grove, and is open from 10 am to 8 pm, through January 3.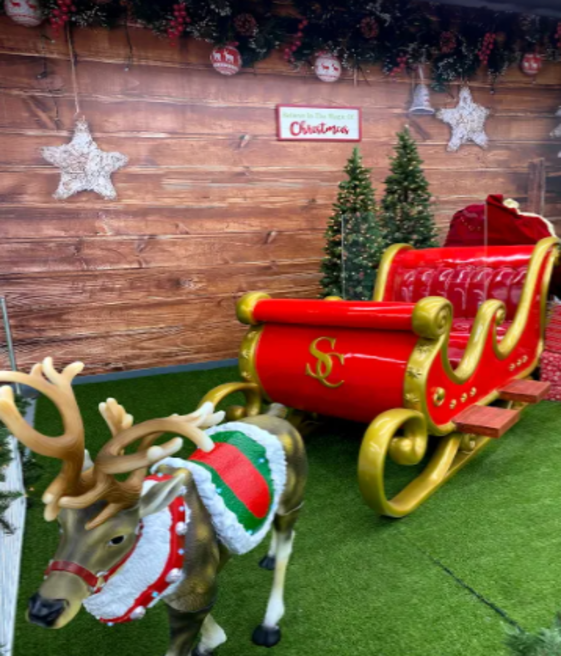 From all the drive thru experiences to Christmas tree picking and holiday shopping, COVID won't stop us from having holiday fun safely. Grab your masks, hand sanitizer, and your roommates, and get in the holiday spirit this year with these amazing experiences the great city of Los Angeles has to offer!
If you are looking to relocate to the area or you live here already and want to find a new apartment, look no further than Tripalink. They offer top of the line properties near all of these fun holiday destinations. Their apartments are so nice that you may not even feel the need to step outside for your holiday festivities.