Santa Monica College (SMC) is a highly regarded community college in California. It has a diverse student body, numerous programs and resources, and a prime location in Santa Monica. It is an excellent option for students and young professionals who are looking to start their academic or career journey or who are considering a location change. This article will provide you with everything you need to know before moving to SMC, including everything from santa monica mountains, the downtown Santa Monica surrounding area, student life, housing options, and more.
The Location
Santa Monica is a city in western Los Angeles County, California. Known for its beaches, parks, and shopping, it is a popular tourist destination and an attractive place to live. Santa monica college is located in the heart of Santa Monica, near the beach and many other amenities. Whether you prefer the bustling downtown area, the relaxing beach, or the scenic parks, Santa Monica has something to offer for everyone.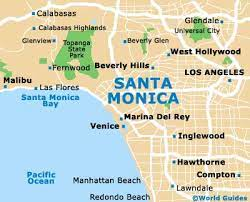 Student Life at SMC
Student life at Santa Monica College is active, supportive, and inclusive. Santa monica college offers a wide range of resources and activities to help students succeed academically and personally. Students have access to various student services, including libraries and computer labs, counseling and health services, and a career center to help plan their futures and connect with employers.
In addition, there are numerous student organizations to join, including academic clubs, special interest groups, and athletic teams, providing students with opportunities to meet new people, develop their skills, and have fun. You can also check out the Famous Alumni that attended santa monica college.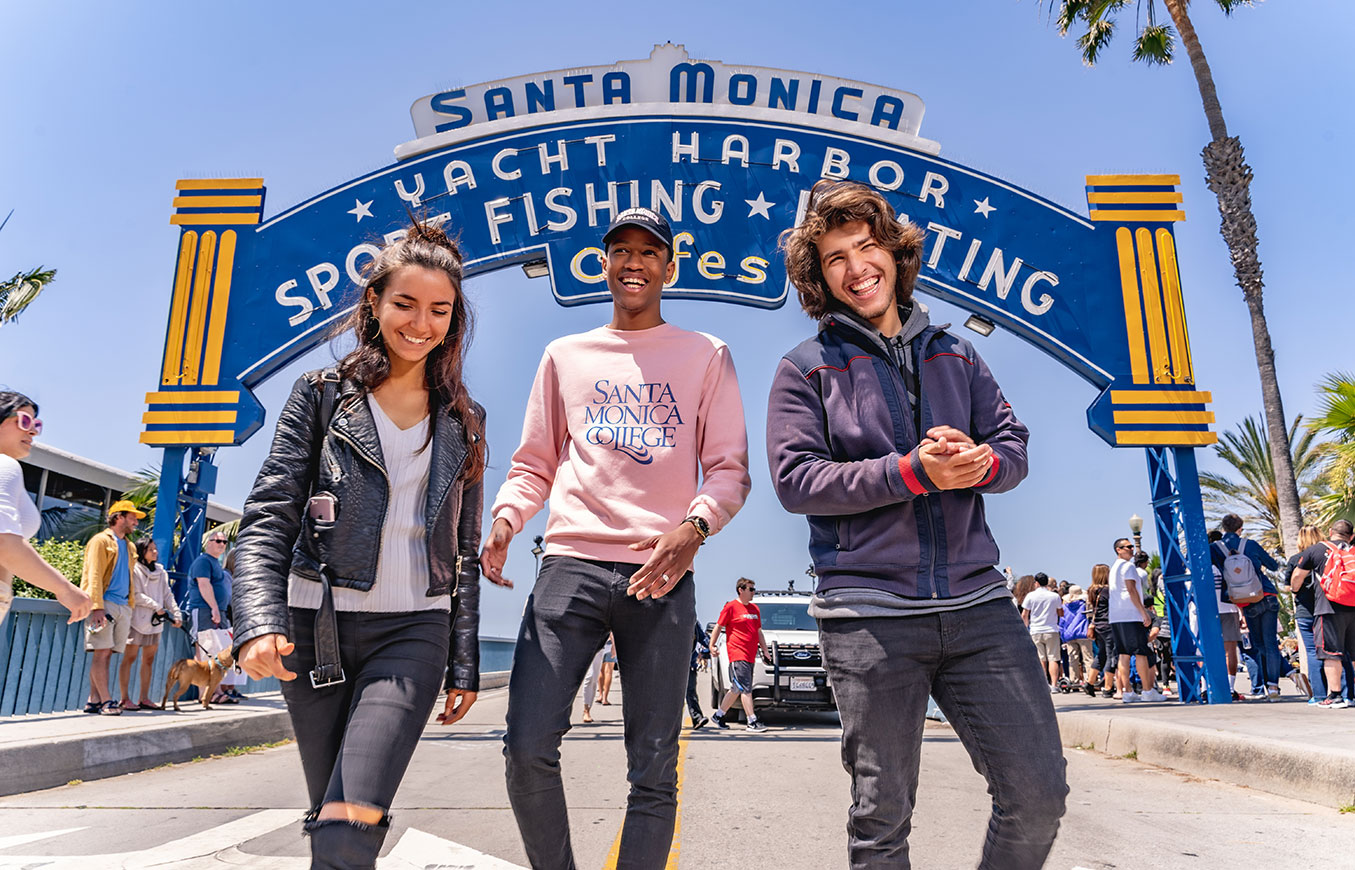 Cultural activities, including film screenings, art exhibitions, and musical performances, are also available and provide students at Santa Monica with the chance to experience and learn about different cultures and engage in meaningful discussions with their peers. Housing options at SMC include on-campus dormitories and off-campus apartments and houses, allowing students to choose the best option for their individual needs and preferences. Campus safety is a top priority at Santa Monica College, and the college provides a range of services and resources to ensure students have a safe and secure environment. Whether you're looking to be active, involved, or simply looking for a supportive community, Santa Monica College offers everything you need to thrive as a student.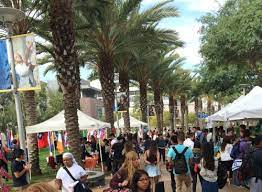 Education Programs at SMC
Santa Monica College is known for its quality educational programs and commitment to student success. The college offers a variety of associate degrees and certificates in various fields, including business, healthcare, technology, and the arts, to name just a few. The curriculum at Santa Monica College is designed to be both challenging and engaging, and the faculty is knowledgeable and passionate about their subjects, with many having years of industry experience. The college is also a proud partner of the California Community College's transfer Guarantee program, making it easy for students to transfer to a four-year university and continue their education.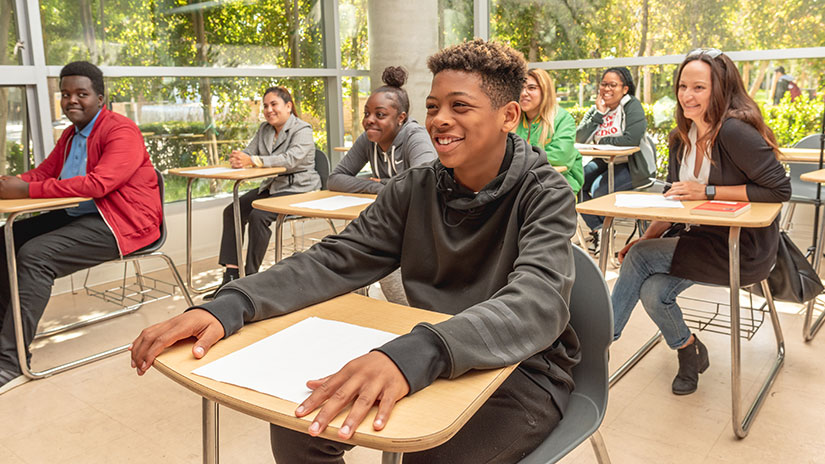 In addition to traditional classroom-based instruction, Santa Monica College also offers a range of online and hybrid courses, allowing students to complete their coursework at their own pace and on their own schedule. For students who need additional support, the college offers a range of tutoring services and support for students with disabilities. The college also has a solid commitment to experiential learning, and students can participate in internships, service-learning projects, and research opportunities, providing them with valuable real-world experience and a competitive edge in their careers. Santa Monica College is also committed to affordability and offers a range of financial aid options, including scholarships, grants, and loans, to help make education accessible to all students. The college is also a proud participant in the California College Promise program, providing eligible students with two years of tuition-free education.
Housing Options
Housing options near Santa Monica College range from apartments and dorms to houses and shared living spaces. You can choose from various price ranges and styles, so there is something to fit every budget and preference. If you prefer the convenience of on-campus housing, Santa Monica College has a few dorm options available. If you prefer more independence, you can opt for off-campus housing in the surrounding areas.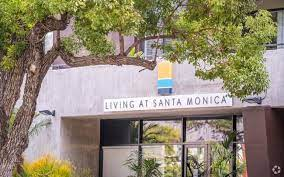 Cost of Living
The cost of living around Santa Monica College can be high, especially compared to other parts of the country. However, there are ways to keep costs down, such as choosing more affordable housing options and using public transportation. The college also offers several financial aid and scholarship options to help with the cost of tuition and other expenses. Above that, there are several affordable housing at downtown Santa Monica.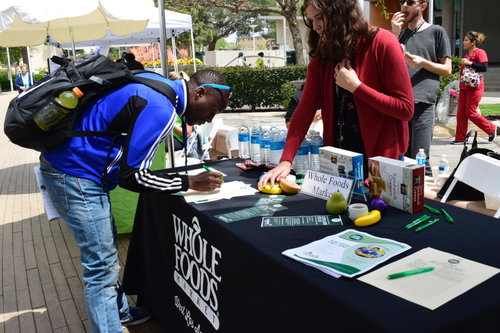 Job Opportunities
The Santa Monica region boasts a thriving job market that's ripe with opportunities for young professionals and students alike. From its robust economy to its diverse array of industries, and a burgeoning tech sector, there's a shortage of options for those seeking to launch or progress their careers. With a number of major companies and innovative startups calling the area home - including in entertainment, technology, and healthcare - there's ever been a better time to explore the job market in this dynamic region. So why wait? Start uncovering the career possibilities that await you in Santa Monica today!
Santa Monica Pier
The Santa Monica Pier is one of the most iconic landmarks in the city and a must-visit for anyone moving to Santa Monica. This historic pier, built in 1909, is home to a number of attractions, including an amusement park, aquarium, restaurants, and shops. Visitors can enjoy a variety of activities, from rides and games at the Pacific Park amusement park to exploring marine life at the Santa Monica Pier Aquarium.

One of the biggest draws of the pier is the Pacific Wheel, a Ferris wheel that offers breathtaking views of the surrounding city and coastline. This is a great way to get a bird's eye view of the area and see some of the stunning scenery that Santa Monica has to offer. Visitors can also enjoy a number of other rides, including the Seaside Swings, Inkie's Wave Jumper, and the West Coaster.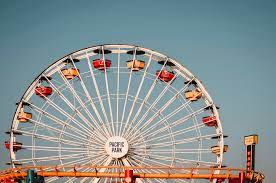 The Santa Monica Pier Aquarium is another popular attraction, showcasing a variety of marine life, including seahorses, starfish, and sharks. The aquarium is designed to educate visitors about the ocean and its inhabitants and provides hands-on activities and exhibits that help visitors to understand and appreciate the ocean and its ecosystems.
Safety
Safety is a top concern for any individual or community, and Santa Monica is no exception. With its close proximity to Los Angeles, it is understandable to have questions and concerns about safety in the area. However, Santa Monica is a relatively safe city, with low crime rates compared to other cities in the Los Angeles metropolitan area.
The Santa Monica Police Department works closely with the community to ensure the safety of residents and visitors, and they have implemented a number of programs and initiatives to help prevent crime and ensure public safety. One of the key initiatives is the Community Safety Partnership (CSP) at Santa Monica, which aims to build strong relationships between the police and the community and to work together to address safety issues. The CSP program involves regular meetings between the police and community members, as well as neighborhood watch programs and other community-based initiatives.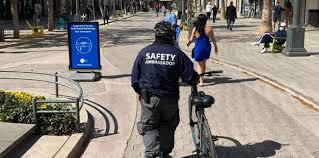 In addition to the CSP program, the Santa Monica Police Department also offers a number of other programs and services to help ensure public safety. These include neighborhood watch programs, emergency preparedness, and response training, and safety tips for residents and visitors. The department also provides regular safety updates and alerts through its website and social media channels, keeping the community informed and prepared in the event of any incidents or emergencies. For those who are new to the area, it is important to take steps to ensure your personal safety. This includes being aware of your surroundings in Santa Monica, avoiding isolated or dark areas and avoiding carrying large amounts of cash or valuable items. It is also a good idea to keep your personal information and belongings safe, such as securing your home and keeping your valuables locked up.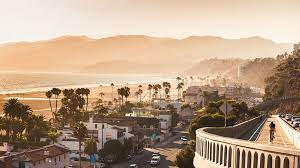 Local Cuisine
Santa Monica and the surrounding areas offer a wide variety of dining options, ranging from fast food to gourmet cuisine. With its close proximity to the ocean, seafood is a staple of the local cuisine, and there are numerous seafood restaurants offering fresh, delicious seafood dishes. In addition, there are a number of international restaurants, serving everything from Thai and Mexican to Italian and French cuisine. You can even get the best local cuisine while hiking in the Santa Monica mountains.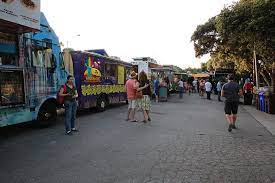 Santa Monica farmers market
The Santa Monica Farmers Market is a staple in the community and a must-visit for anyone who loves fresh, locally-sourced produce. The market, which has been operating since 1981, takes place three times a week and is a hub of activity and energy in the city. With over 70 vendors selling a variety of goods, from fresh fruits and vegetables to artisanal cheeses, baked goods, and handmade crafts, there is something for everyone at the market. One of the best things about the Santa Monica Farmer's Market is the quality of the produce on offer. With many of the vendors being local farmers, visitors can expect to find the freshest and most flavorful produce available. Whether you are looking for ripe and juicy strawberries, crisp apples, or succulent avocados, the market has everything you need to make delicious and healthy meals. For those looking for a quick, affordable bite to eat at Santa Monica, there are several food trucks and street vendors offering a range of options, from tacos and burgers to Asian-inspired dishes and crepes. Food trucks around Santa Monica are a popular option for those on the go and offer a fun and unique dining experience.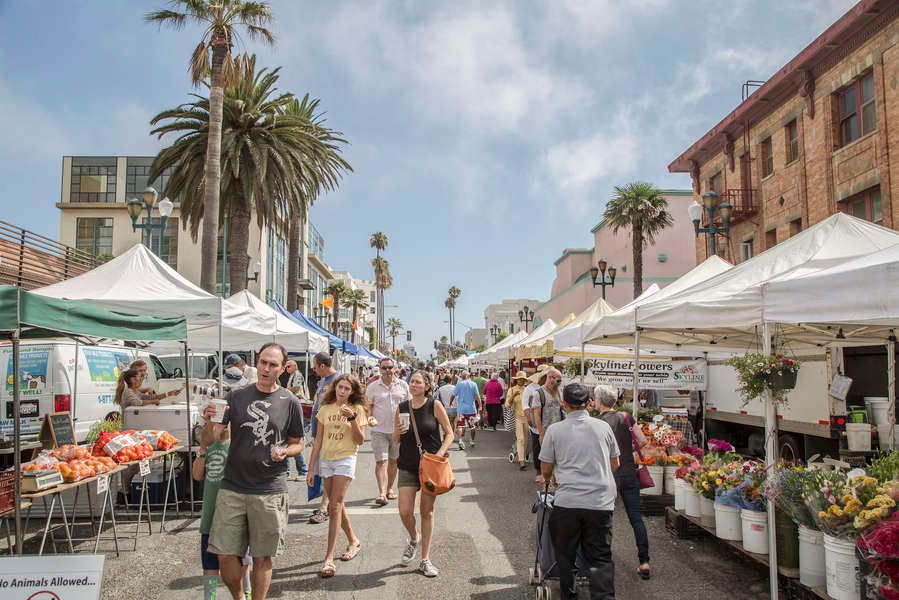 Shopping and Entertainment
Santa Monica is a popular destination for shopping and entertainment. From high-end boutiques to local markets, there are plenty of options for shopping. The city is also home to several theaters, cinemas, and performance spaces, so you can enjoy live entertainment or a movie. Venice Beach is one of the most famous beaches in the world and is located just a short distance from Santa Monica College. With its iconic boardwalk, street performers, and laid-back vibe, It is a must-visit for anyone studying at Santa Monica. The Venice Boardwalk is a hub of activity and is one of the main attractions. Here, you will find street performers, artists, and vendors selling everything from souvenirs to handmade crafts. The boardwalk is also a great place to people-watch, relax, and soak up the laid-back atmosphere. It is also a great place to be active, with plenty of opportunities for sports and recreation. From basketball and volleyball courts to a skate park and bike path, there's something for everyone. If you're looking to get in shape, you can join one of the many fitness classes offered on the beach, or take a swim in the ocean. Venice is home to a variety of dining and shopping options. From casual cafes to upscale restaurants, there are plenty of places to grab a bite to eat.
Which are the best experiences near Santa Monica College?
There are many amazing experiences to be had near Santa Monica College. For outdoor enthusiasts, there are several parks and beaches to explore, including Venice Beach and Santa Monica Pier. If you enjoy shopping and dining, you can take a stroll down the famous Third Street Promenade. If you're looking for cultural experiences, visit the Santa Monica Museum of Art, or attend one of the many events and festivals hosted in the city throughout the year.
Conclusion
In conclusion, Santa Monica College offers a vibrant and diverse community, excellent educational opportunities, and a prime location in the heart of Santa Monica. With its mild climate, diverse cuisine, shopping and entertainment options, and safe environment, Santa Monica is a great place to call home. If you are considering a move to SMC, be sure to consider all the factors discussed in this article and make an informed decision. DoDon'torget, if you're looking for off-campus housing options, check out "UCLA off-campus housing" for a unique and convenient living experience near SMC.