Located on the western side of downtown Los Angeles, Koreatown is a region that's approximately three square miles between Third Street, Vermont Avenue, Olympic Avenue, and Western Avenue. But that doesn't mean it doesn't have a lot to offer. There are affordable apartments and many things to do in Koreatown that will keep you busy for days, such as karaoke bars, restaurants, and even a LAN cafe filled with PCs for gaming!
The streets of Koreatown are also peppered with stores, including grocery, skincare, and K-pop shops, making this area of Los Angeles a popular and busy spot. But if you're looking for some of the best day-to-day shopping, you have to check out the many markets of Koreatown.
There is nothing like the fresh fruits, vegetables, and delicacies of Korean markets. Whether you are craving kimchi or bulgogi, Koreatown has plenty of stores and markets to choose from that will amaze your tastebuds and fill your stomach. Not only do these markets carry the best ingredients, but they sometimes even remind us a little of how halmoni (or grandma) used to make it.
Check out which are the best markets in Koreatown to visit so you know where to do your shopping.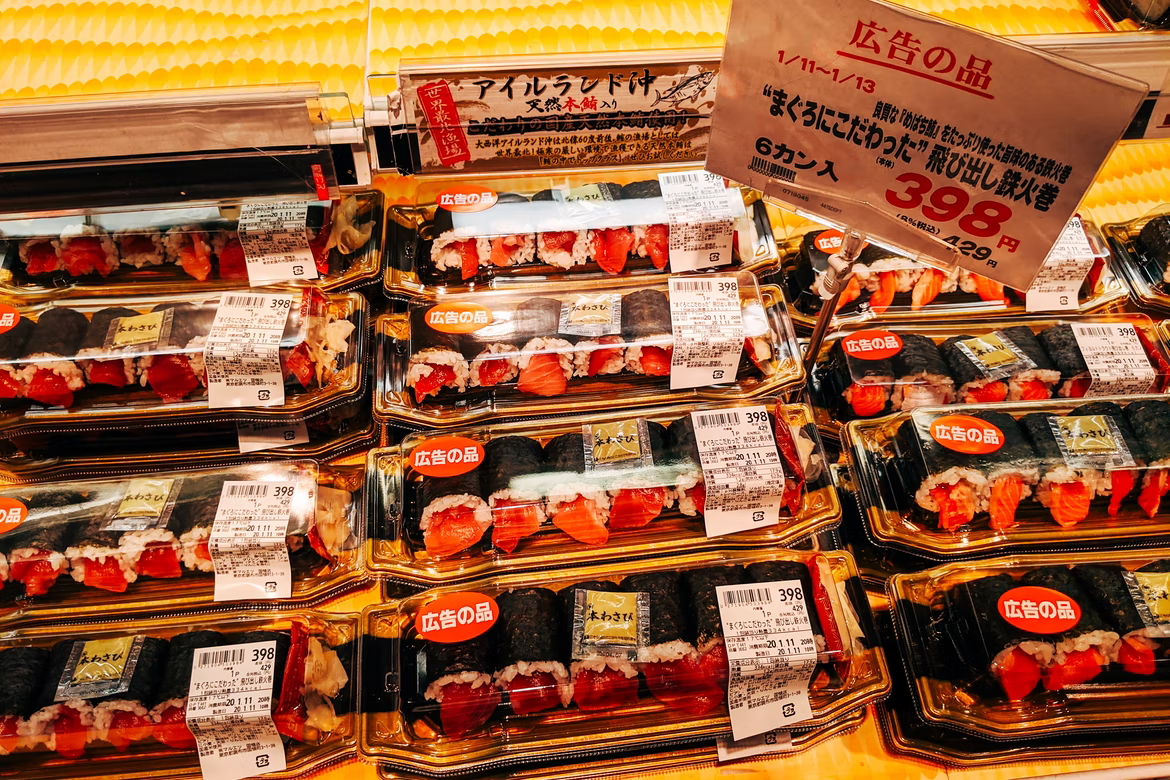 1. H Mart in Madang Plaza
621 S Western Ave, Los Angeles, CA 90005
Check out the beloved H Mart Korean grocery store located underneath Madang Plaza. This location has a wide variety of Korean food staples including live seafood, packaged food, sushi, and meats. This market also offers ready-made food if you don't feel like cooking. Don't miss out on the beloved McConnell's ice cream in the freezer section too! While the ice cream is spendy, it is worth every cent! However, you should also note that H Mart doesn't sell beer or hard alcohol, which is nice for those of us who want to steer clear of hard drinks.
There are also other store locations around Koreatown, located at Koreatown Plaza and City Center, so you can visit those if they are closer to you instead.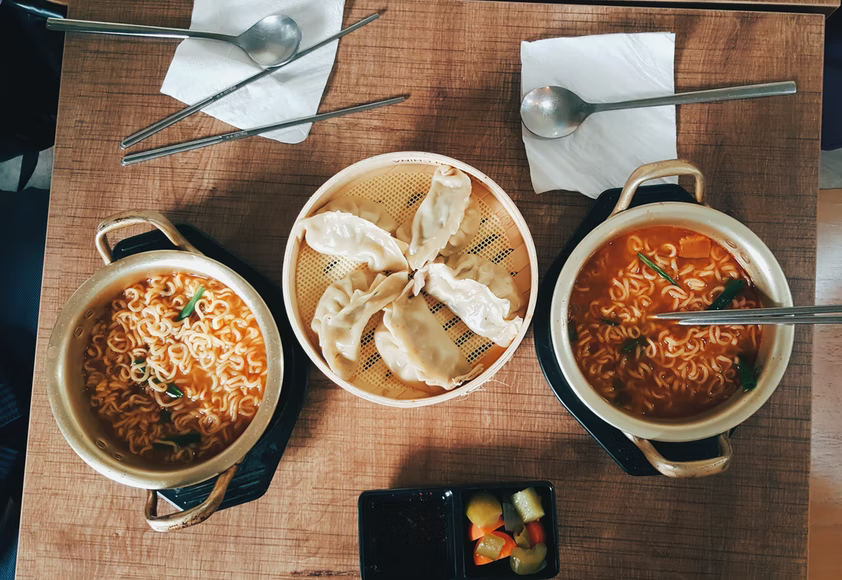 2. California Market
450 S Western Ave #1, Los Angeles, CA 90020
Sitting on the border of Hollywood and Koreatown on Beverly Boulevard is the California Market, which is also known to some as the Gaju Marketplace. You'll find the best fresh produce and just about any food item you'll need. The produce here isn't only Korean-focused either. The area is home to both Korean and Latino people, so the market ensures that its products cater for both communities. The market also has a parking structure that provides five floors of free, on-site parking.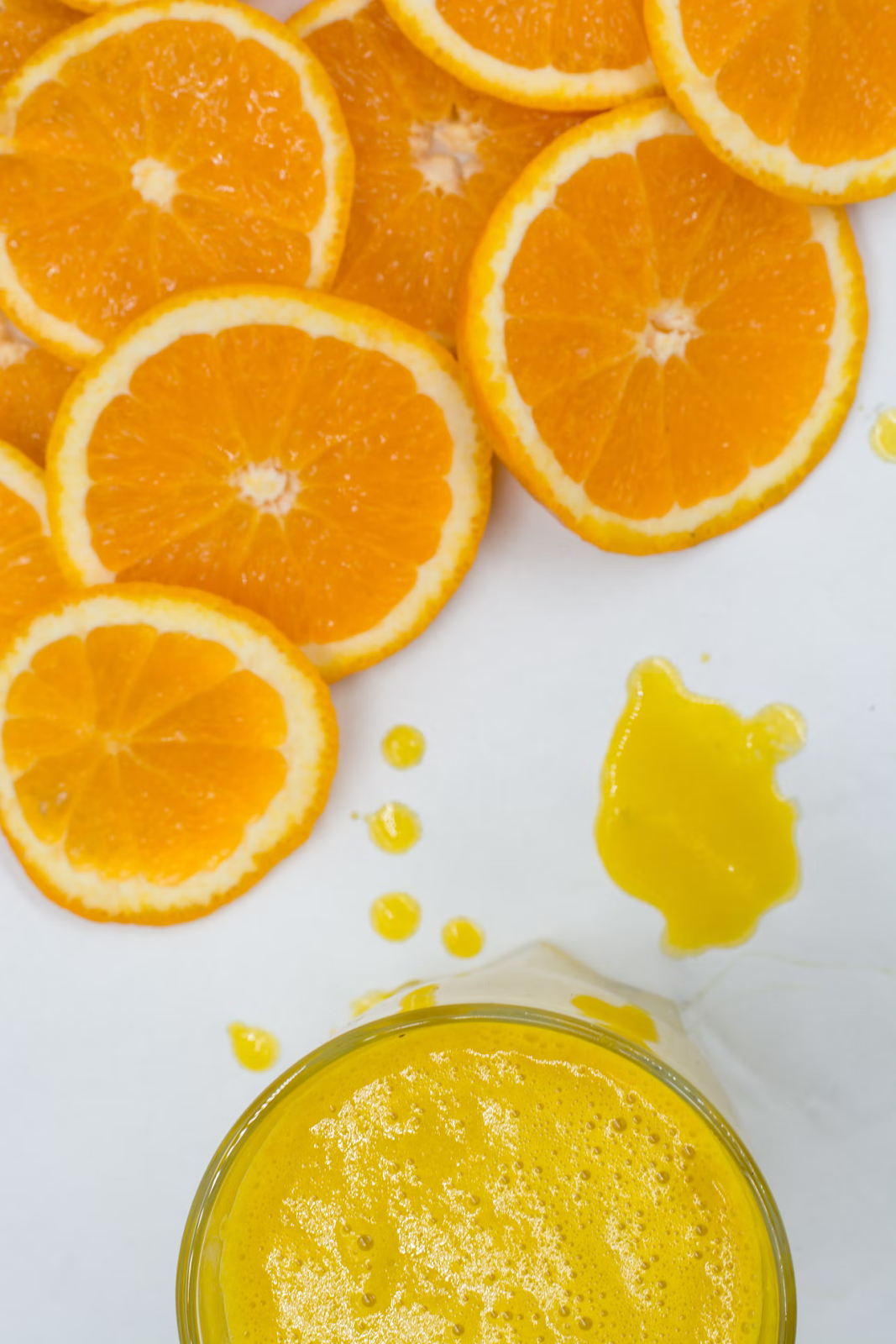 When visiting the California Market, there is a juice stand near the entrance that offers fresh pressed orange juice and other fancy combinations to enjoy while you shop.
We love how this store mixes the best of many cultures so that people can find their favorite items. You can also pop to the rooftop eateries and grab an order of gimbap or a variety of other foods and enjoy the fresh air outside!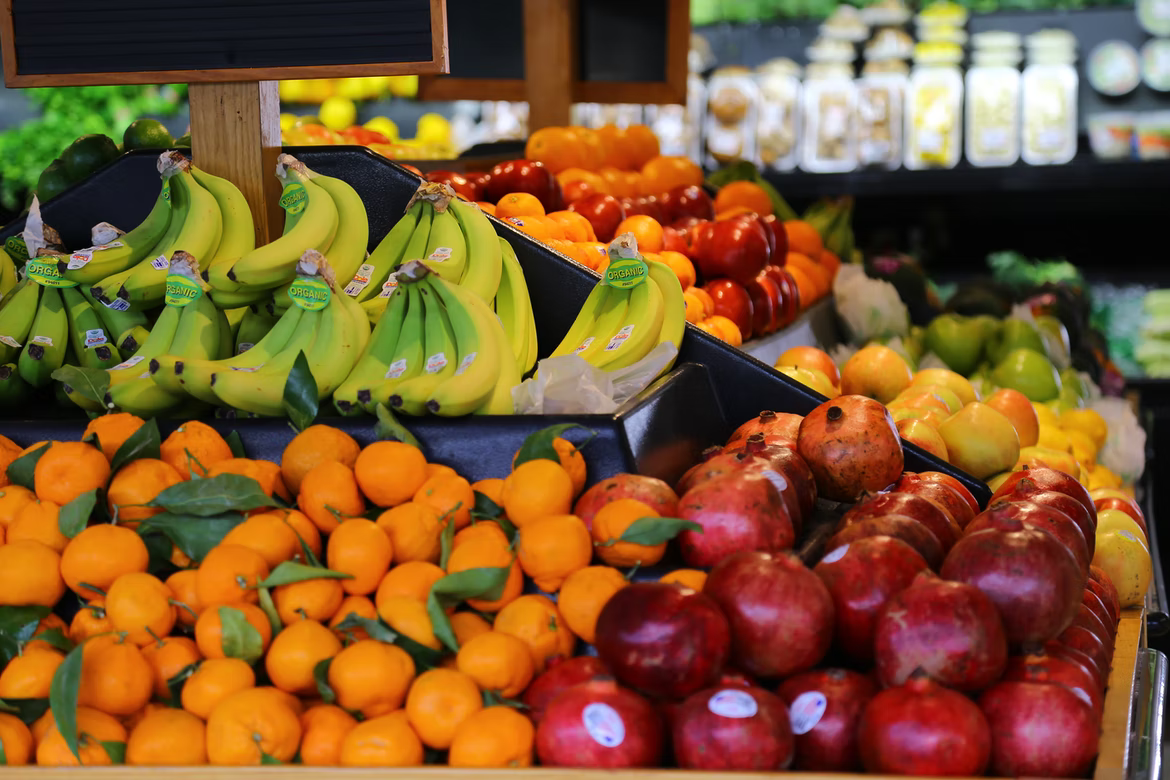 3. HK Market
124 N. Western Ave, Los Angeles, CA 90004
HK Market, which is also known as Hankook Supermarket, is a smaller Korean store that may not stand out compared to some of the bigger markets, but there is an amazing array of fresh produce to ensure that every dish that you make is tasty. Shoppers will be able to purchase these and choose from a vast selection of dried seaweed that compares with larger Korean grocery stores.
We like that it has plenty of parking and offers single-serving options for those of us who want our Korean favorites but don't need to make enough to feed an army. The fresh food stands are also quite popular and keep empty bellies full while you shop.
Pop by HK Market after work to pick up fresh ingredients for dinner or to try something new.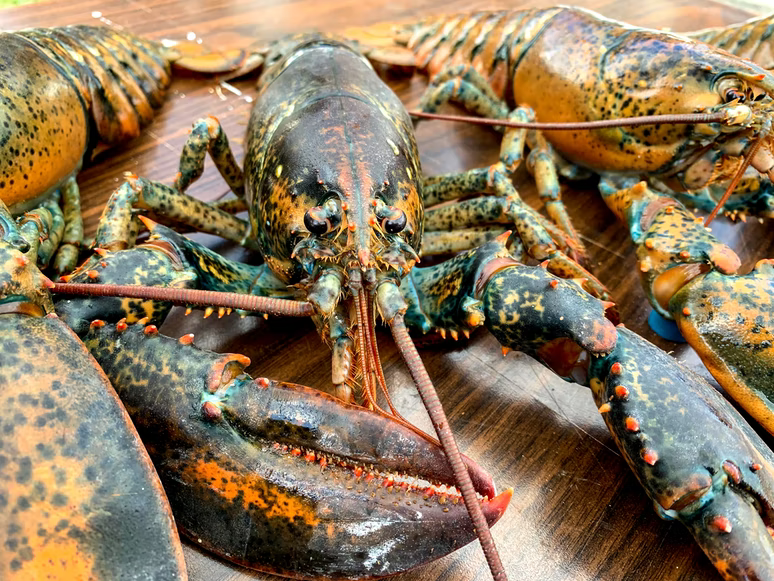 4. Hannam Chain
2740 W Olympic Blvd, Los Angeles, CA 90006
Hannam Chain has many stores all across the US. According to KoreatownLosAngeles.com's article "What is Hannam Chain?", the first of these stores opened in Koreatown in 1988 and now has six other branches across California. They provide a massive range of fresh produce and are often very busy due to the high quality of their products. The article also mentions that, apart from fruits and vegetables and other Korean goods, you'll also find a range of different alcoholic and kid-friendly drinks.
If you're also looking for a large range of fresh seafood, the Hannam Chain store has just what you need. We like that they sell live lobster and crab for an ultra-fresh dinner option. The rice cakes that are freshly steamed on-site offer a snack solution and possible dessert option as well.
Check out the Hannam Chain store located at 2740 W. Olympic Boulevard for your own live lobster, or any other wonderful produce that you need to cook your dinner tonight! Parking is often busy, so consider parking on the street or going during off-peak hours to get a parking spot.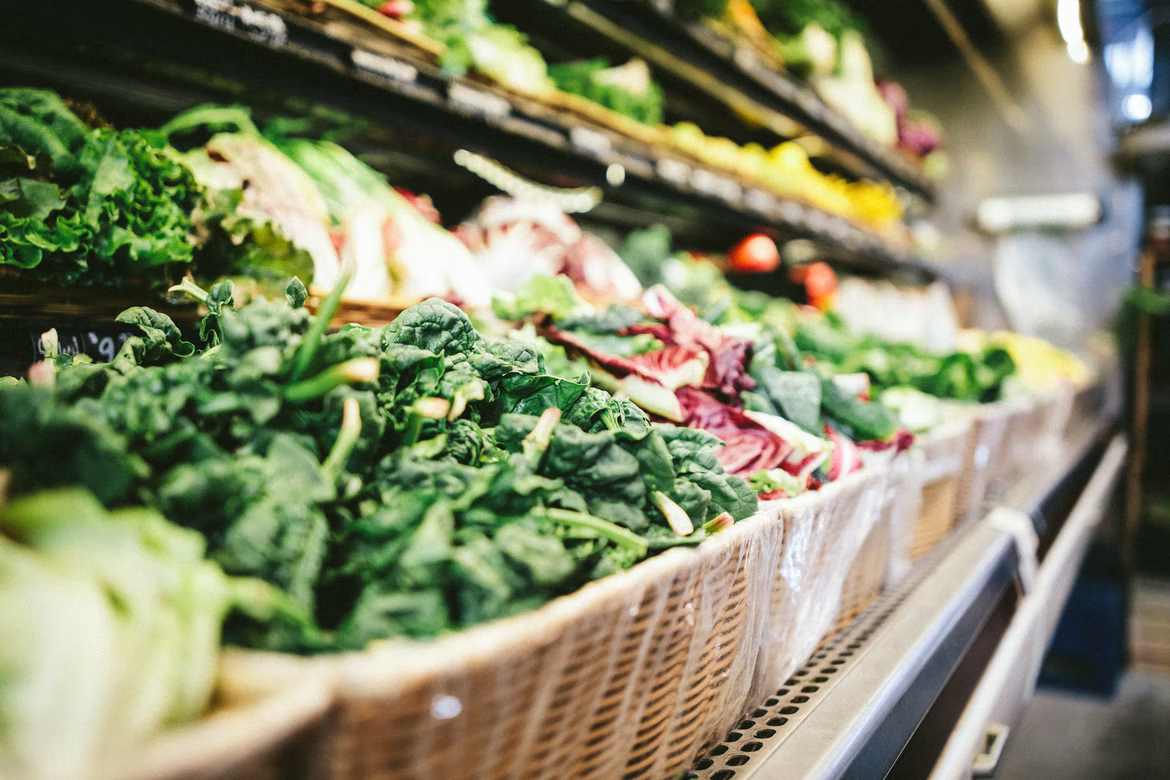 5. Zion Market
888 S Vermont Ave, Los Angeles, CA 9000
The look and feel of this grocery store give off all the vibes of a condensed city market. Zion Market has plenty of stock to fill up your pantry and get those essentials that you use all of the time, including fresh produce, live seafood, beer, ready-to-eat meals, and of course, Korean snacks. Their website is also great and has all of the weekly specials, so be sure to check online regularly to see if your favorite items are on special. These promotions are not only available in English and Korean, but also Chinese.
As with many of the popular grocery stores, it is best to visit this K-town market on a weeknight or off-peak to avoid the queues and crowds.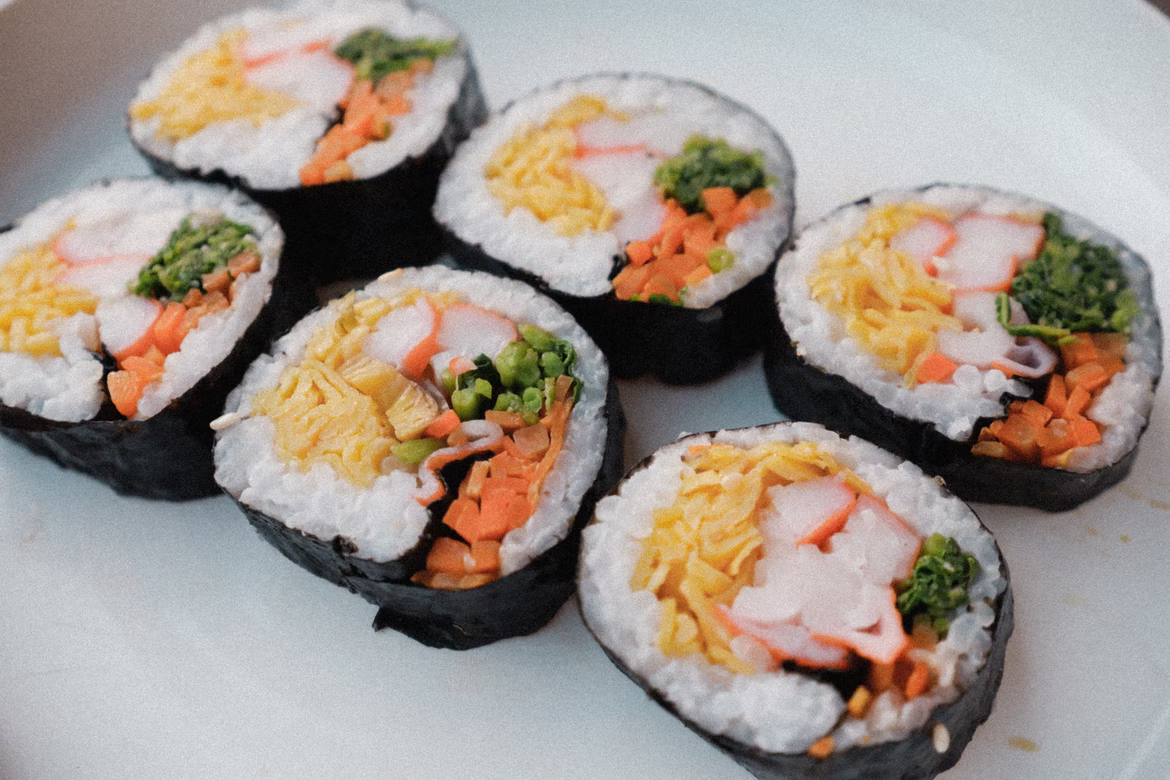 6. Galleria Market on Vermont
440 Vermont Ave #100, Los Angeles, CA 90020
Do your weekly grocery when stopping by the Galleria Market at 440 South Vermont. This convenient location offers more than enough parking for those who just want to get their grocery shopping done.
We especially like the ready-to-eat restaurant windows within the store that sell gimbap and dumplings to snack on while we shop. Beautiful, fresh produce is always available and you won't have a hard time finding Korean favorites like green onions, cabbage, or Korean radish.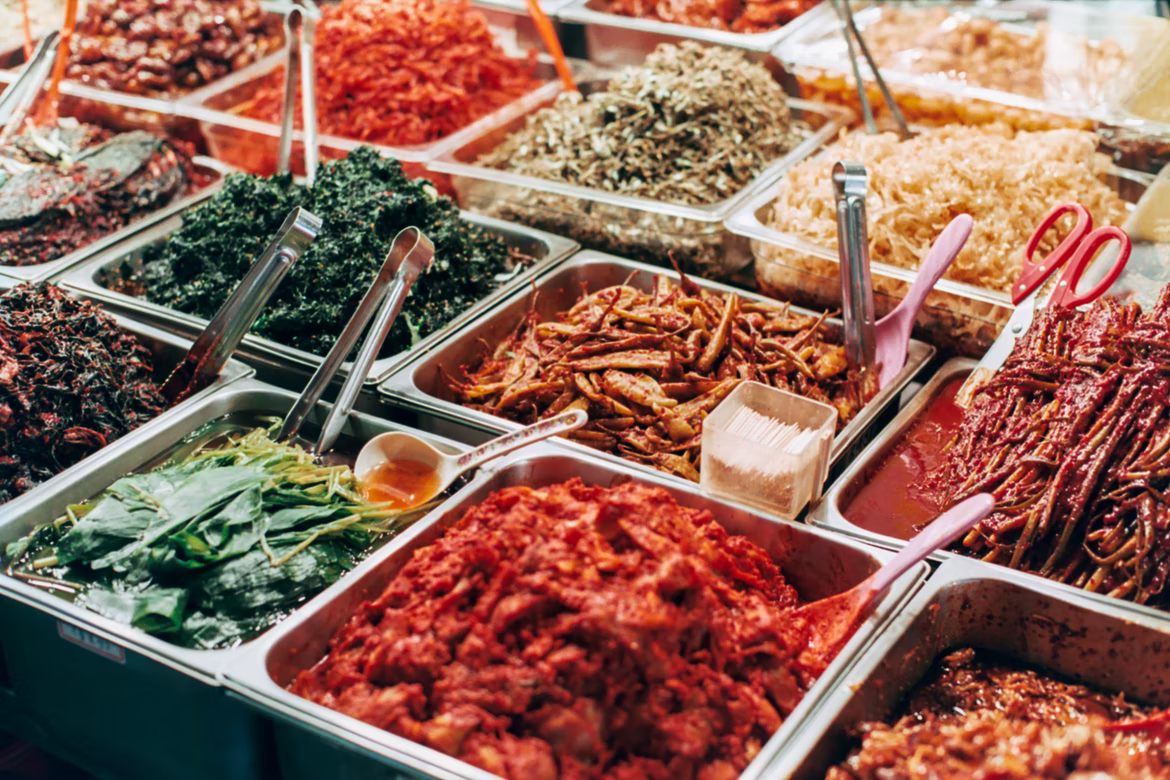 7. Galleria Market on Olympic
3250 W Olympic Blvd #314, Los Angeles, CA 90006
Size is king at the Galleria Market on Olympic in Koreatown, Los Angeles. This grocery store offers everything you could think of, from fresh traditional Korean produce to a rice cake shop to niche imported Korean goods and even a pharmacy. The banchan buffet bar is a sight to see as customers load up clear containers of their pickled favorites, including kimchi, gamja bokkeum, sigeumchi namul, and many more. We love the wide selection of items straight from Korea, and anyone who's from Korea would feel like they're back home.
We also liked the French-style bakery to load up on delicate pastries and breads that are often too hard to make at home, and a visit to the food court is also a great idea if you're looking to enjoy a ready-to-go snack or meal. There is no need to worry about parking, either, as parking in the building is free.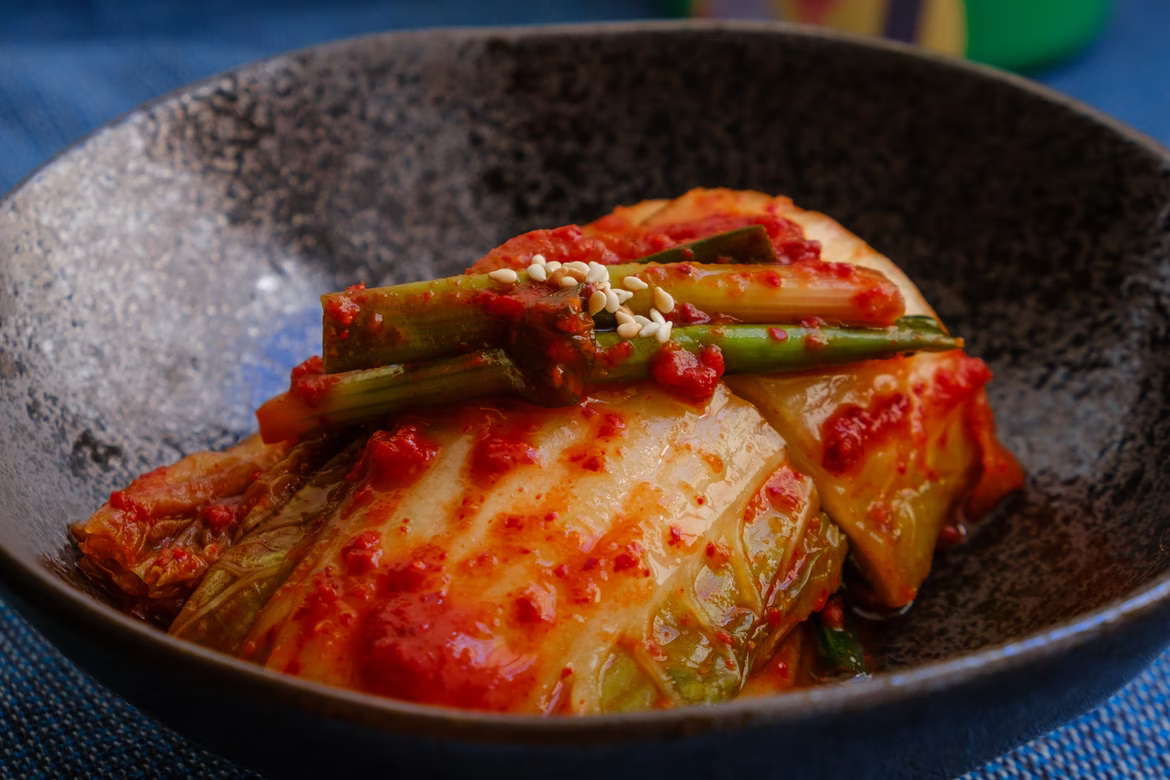 8. Kae Sung Kimchi Market
1010 S St Andrews Pl, Los Angeles, CA 90019
If your heart is set on great kimchi, look no further than the Kae Sung Kimchi Market. This tiny store only offers different varieties of kimchi at a reasonable price. Goop.com's review of the Kae Sung Market perfectly captures how many feel about this amazing store, shares how this delicious kimchi is prepared, and why it stands out from many other kimchi products:
"The tendency to romanticize the food cooked by our grandmothers runs through every culture, and Korean culture is no exception. At Kae Sung Market, an actual grandmother, Sook Jae Cho, spends her days brining and fermenting the vegetables that make up her kimchi, famous among in-the-know neighborhood locals. Cho has lived in LA for over forty years and started selling her homemade kimchi as a side business in the '80s. (The mart is named for her North Korean hometown, Kae Sung.)"
The article further describes how there are up to 10 kinds of kimchi on offer, including kosher and vegan-friendly varieties.
Many customers report letting the kimchi ripen in the fridge for a few days to a few weeks, depending on the taste that they prefer. Kimchi takes so much time and effort to make, so save yourself the effort and pick some up from this special store.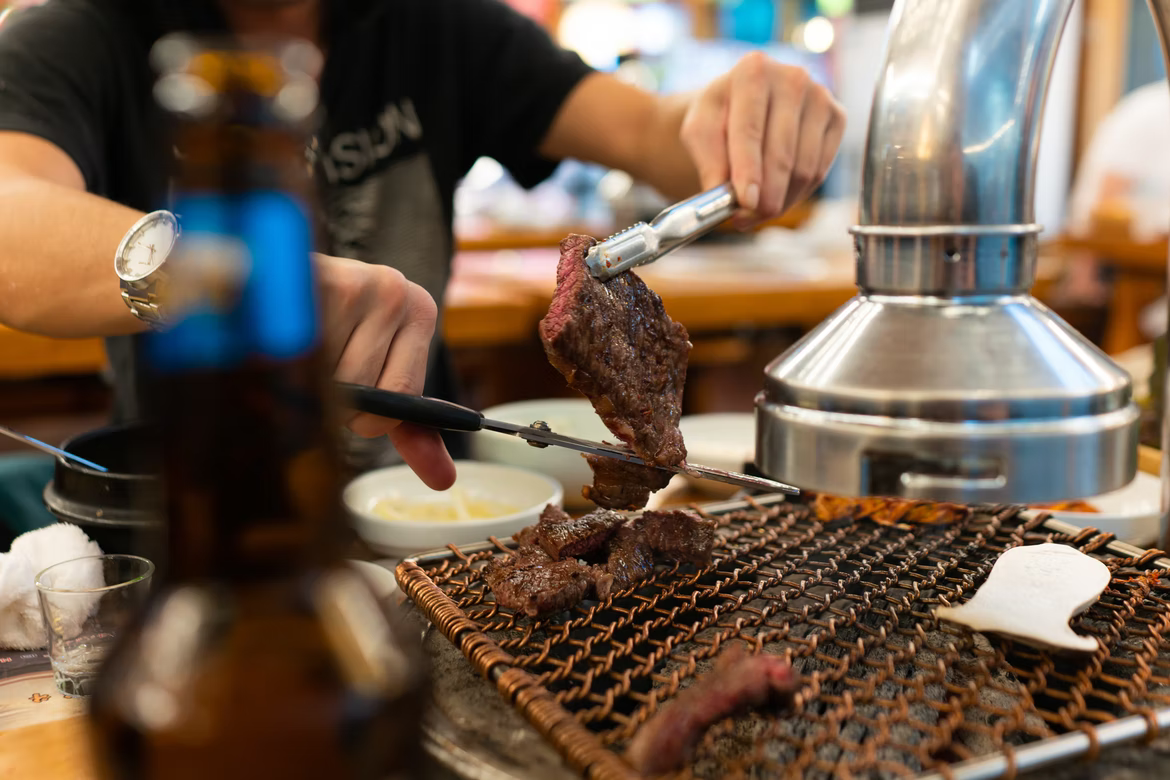 9. Choice Meat Market
301 S Western Ave, Los Angeles, CA 90020
Looking for a tasty brisket or the best Korean BBQ? The Choice Meat Market is the place to find the perfect meat protein for your next meal.
While customers report that they often pay more for meat here, the service from the staff and the quality and taste of the meat are what keep them coming back for more. This store is smaller and has limited parking, but the effort is worth it when you can cook your own Korean BBQ – or another meat dish – at home, and be assured of the best taste and quality.
Get the best Korean groceries in Koreatown
When looking for the best Korean ingredients in Los Angeles, CA, look no further than the many grocery store options in Koreatown. You'll find the best ready-to-eat food options as well as those hard-to-find ingredients that make your home dish extra special.
Many of these stores have better produce and variety than their American counterparts, and supporting small businesses in Koreatown is a great way to help the local community.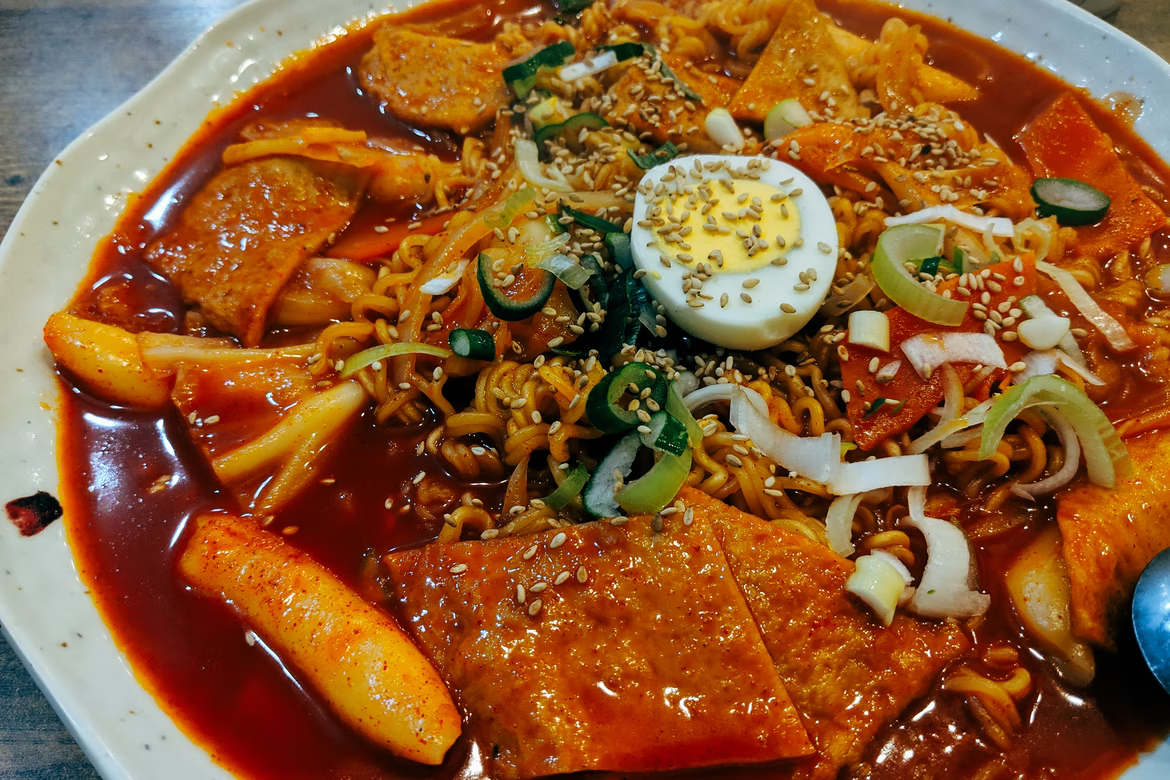 Try out a dish you've never heard of before and consider the many benefits of eating fermented food like kimchi. You never know what you might find or new flavors you may love when shopping at a Korean grocery store.
The sky's the limit when it comes to the ultimate in flavor, spice, and overall taste with Korean cuisine. If you don't know what something is, consider asking an employee at many of these top markets for help.
Whether you are on your way home from work or stopping off on your way home to one of the many apartments in Koreatown, as you can tell from our list, there are plenty of great markets to try out. From fresh produce to fresh protein, there is always something new to check out in all of these K-town grocery stores. Get out there and see what you can find this week!
Find a place to stay in or near Koreatown with Tripalink
If you love Korean culture, including the great shopping that the best markets have to offer, and want to settle in Koreatown, or you just like the area, you can find a great range of housing options on Tripalink. On our site, you can find a variety of regular and co-living apartments in Los Angeles, among several other housing options. So, if you're looking for Koreatown apartments for rent, be sure to check what we have on offer. You can also search for house and duplex housing opportunities as well.
Visit our site to find out what apartments we have for rent in Koreatown.