Want to live in an ethnically diverse area in a prime LA location? Look no further than Los Angeles' Koreatown. This bustling area is officially located west of downtown LA and sits in a square south of Highway 101, North of Interstate 10, and West of Interstate 110.
As with any neighborhood in the city, the boundaries can be blurred when cultures spill over into nearby areas. However, the city has officially dubbed Koreatown as the area between Vermont Avenue on the east and Western Avenue on the west. The northern boundary is 3rd street, while the southern is Olympic Boulevard. In total, the area is about 3 square miles.
Koreatown, also known as K-town, has a rich history full of people and places that worked to make LA the city that it is today. It was once the center point of Hollywood back when movies were new to the scene.
Living in Koreatown Los Angeles
It is the perfect place for students and young professionals to live because of the sheer amount of 24-hour businesses in the area. No matter your work or class schedule, you can always find something open to fill your belly or grab that one thing you need before tomorrow. The entire K-town vibe seamlessly fits in with those who want to stay out into the wee hours of the night.
So, where can you find a place to live in this vibrant and bustling neighborhood? There are plenty of places to choose from, no matter your preference or price point. Check out these best places to live in Koreatown.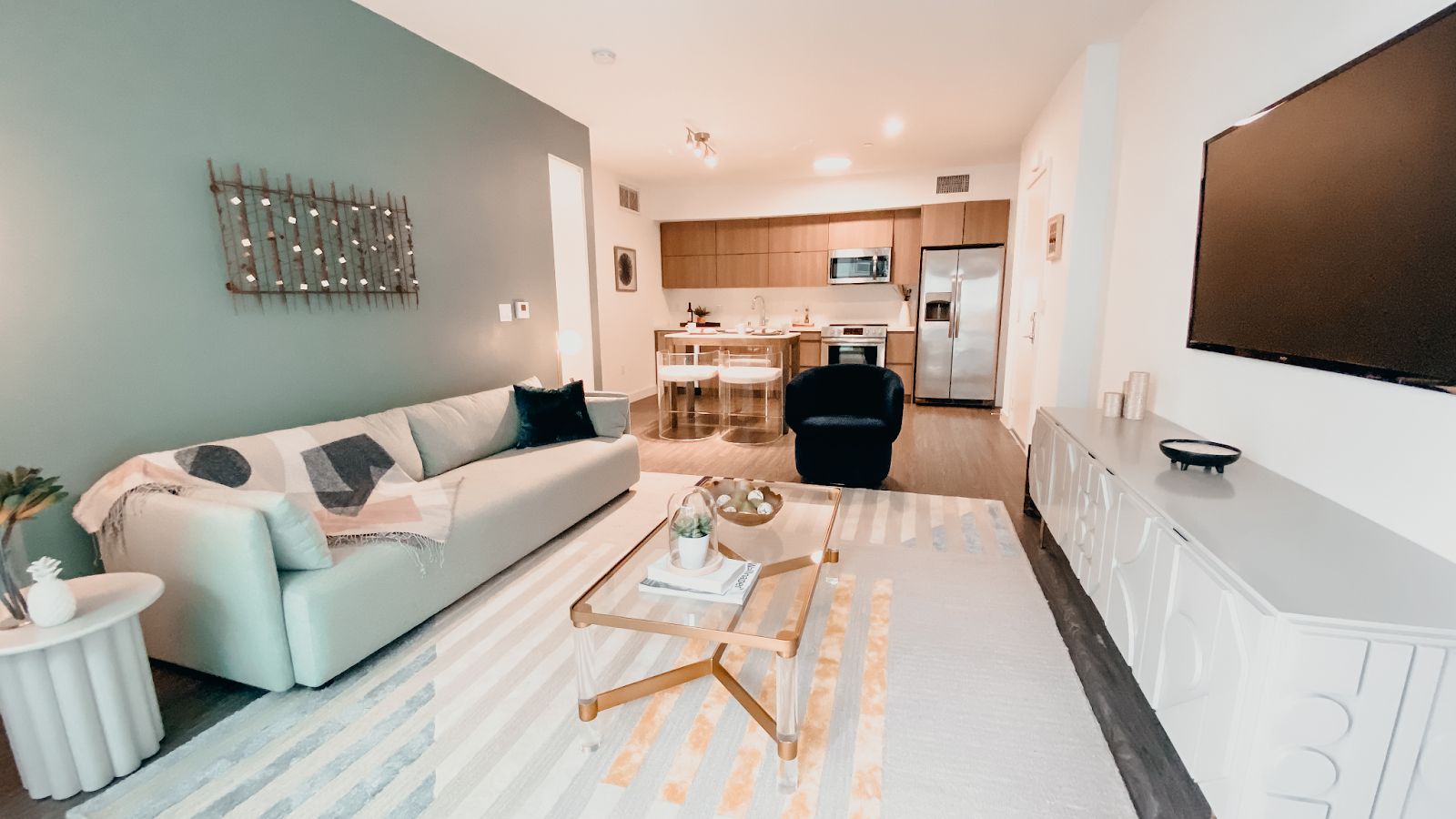 The Audrey
700 S Manhattan Place
The name and the address say it all on this property. The Audrey is a posh and perfectly suited apartment that features the best in modern LA living. Located near the Wiltern Theatre, this place oozes the glamour of the 1920s. The Audrey is a newly finished Los Angeles property, so you can be one of the first to move into your new home and know that everything is immaculate inside.
The Audrey also features fun amenities like a putting park on the roof, a sunlit pool, and a spa, as well as fully decked-out kitchens that would be the envy of every foodie that comes over.

The Nexen
2968 W 7th Street
Want to live in a building that is made for study groups or working from home? The Nexen is the place to be when it comes to hanging out with friends and inviting them over, even if you don't want to invite them to your apartment. Contemporary floor plans and overall aesthetics give this place the best atmosphere.
The Nexen is a new apartment building in Koreatown, Los Angeles, specifically designed with students and younger professionals in mind. It is the perfect blend of all of the amenities you want in a fun place to hang out with friends while also featuring high-end and savvy finishes.
Gemma North and South
3540 Wilshire Boulevard & 678 Ardmore Avenue
Are you looking for a brand new building with modern aesthetics? Gemma North and Gemma South are two buildings that are connected together and feature whatever your heart desires. You'll find 123 units on the south side and 206 units on the north side that all feature different layouts and options. The apartment buildings catch your eye from the street and the offer a progressive look forward into the future of Koreatown.
Gemma North and South give access to every resident, no matter what building you live in. Enjoy the fitness center, game room, garden, outdoor pool, and jacuzzi. Some units have outdoor terraces, and the buildings are pet friendly so that you can bring your furbaby along as well.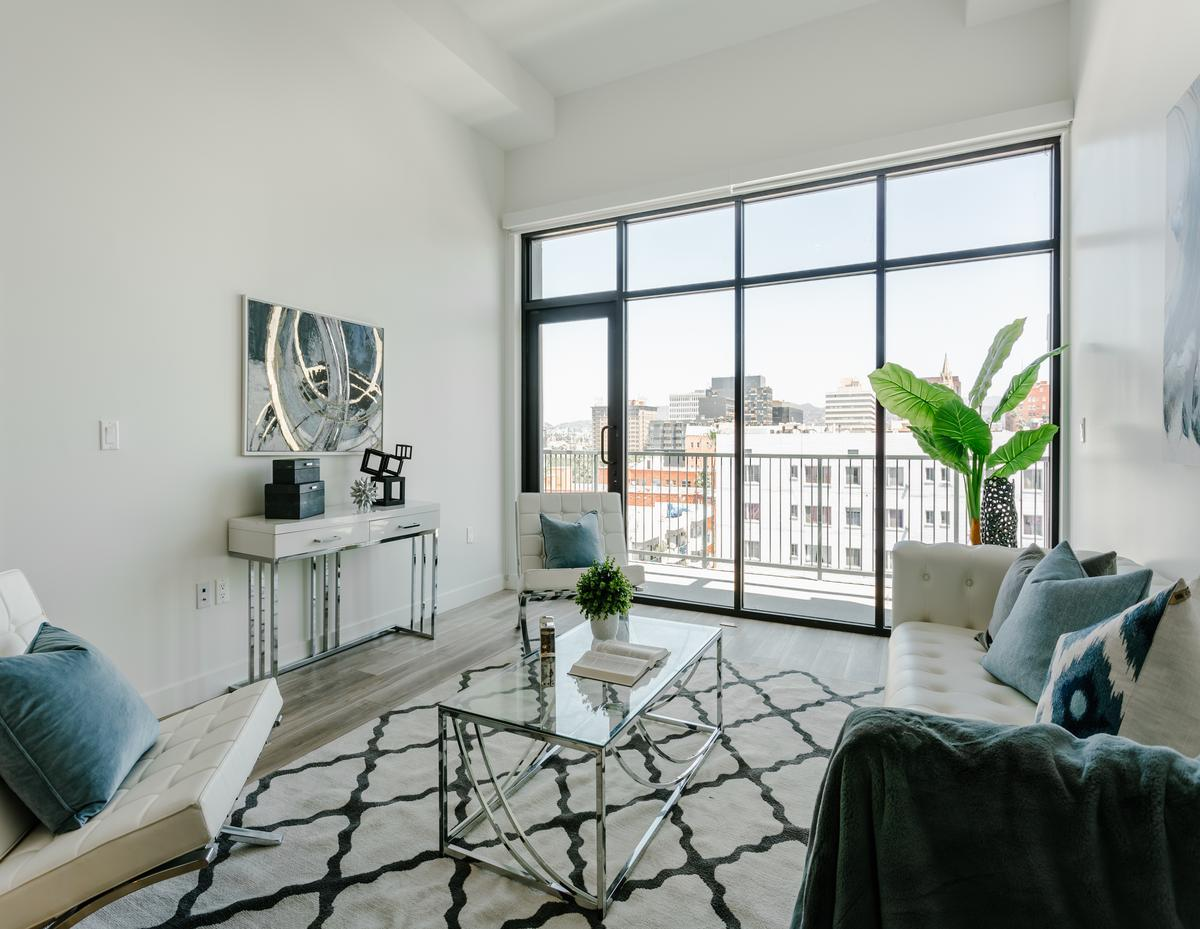 The Hana
801 S. Berendo Street
We love the crisp, clean lines of every unit in The Hana. The apartments in this building are bathed in natural lighting, making it perfect for students and young professionals alike. Each unit has its own kitchen (and some even have an island!), as well as tall ceilings and a modern atmosphere.
Long balconies invite you to enjoy the views and outdoor living space with enough room for a favorite outdoor chair and even a garden. The Hana is the perfect spot for anyone wanting to relax at night after a busy day with its zen-like qualities and overall feel.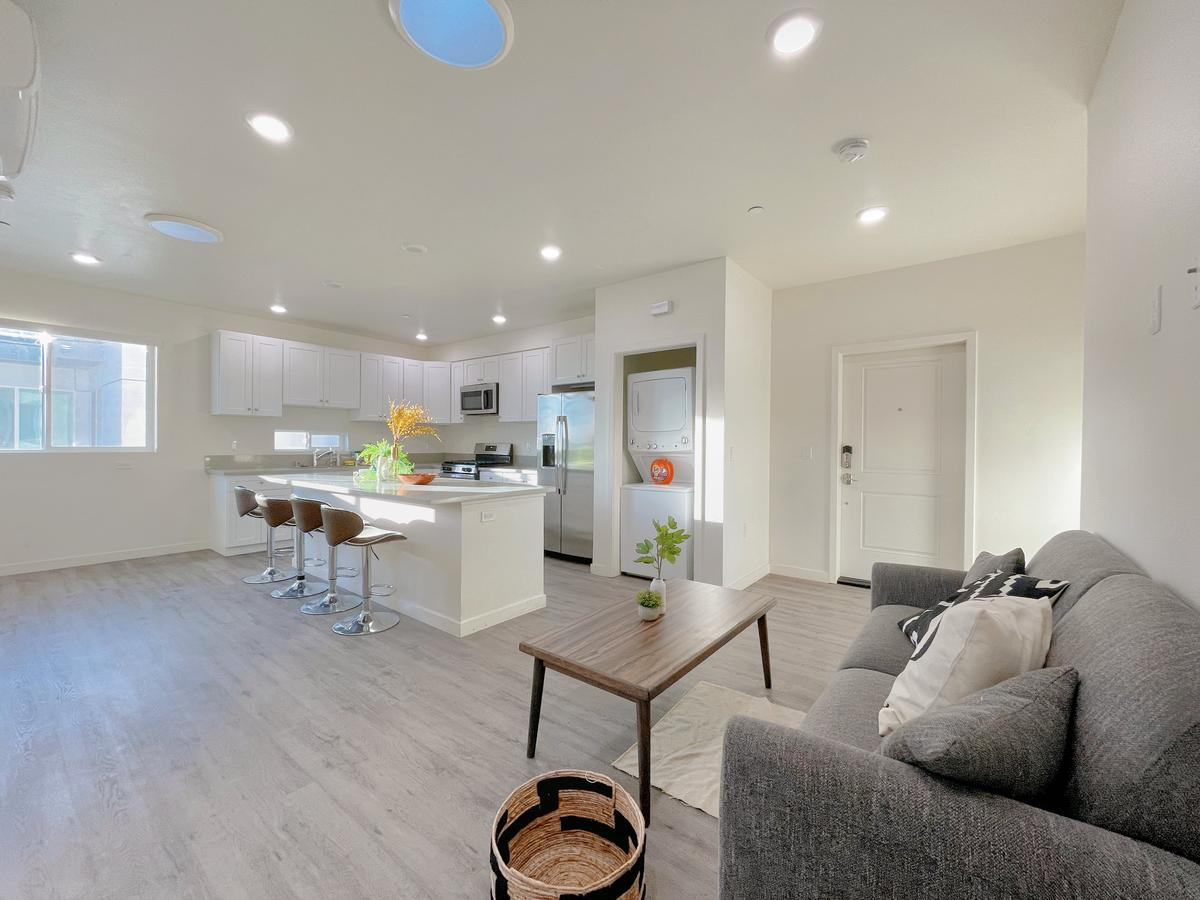 Vega
1700 Arapahoe Street
Want to live in K-town but need something a little friendlier on the wallet? Vega is the perfect place to live for students and professionals who want to save on a budget. This co-living duplex allows you a private bedroom and bathroom while you share larger living spaces like the living room and kitchen.
The Vega is a new property that is only a short drive from everything you want to see and do in Koreatown. Check out the Vega if you want a fully furnished spot where you don't have to worry about buying (or moving) any big furniture sets. It's also a great way to meet friends and people in town!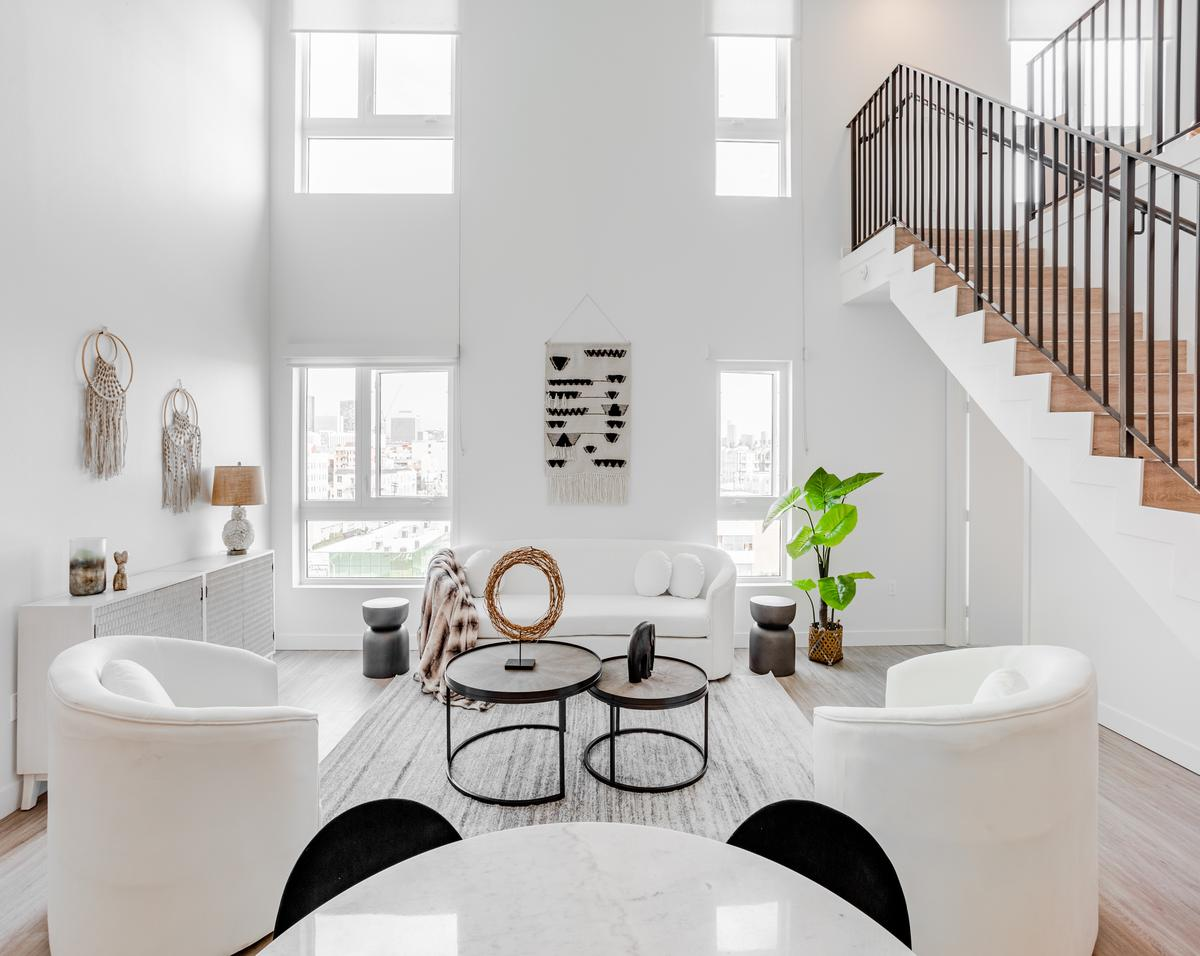 The Harper
800 S Harvard Boulevard
Want to be where all of the action is in Koreatown? The Harper is the perfect location for those looking for easy access to restaurants, nightlife, and plenty of bars. The walkable neighborhood saves money on Ubers or Lyfts and street parking, making it easier on the wallet. Choose from 1 and 2-bedroom apartments, and some feature living space on multiple levels.
The Harper is a great match for those wanting a beautiful place to live without giving up any fun things to do in the city.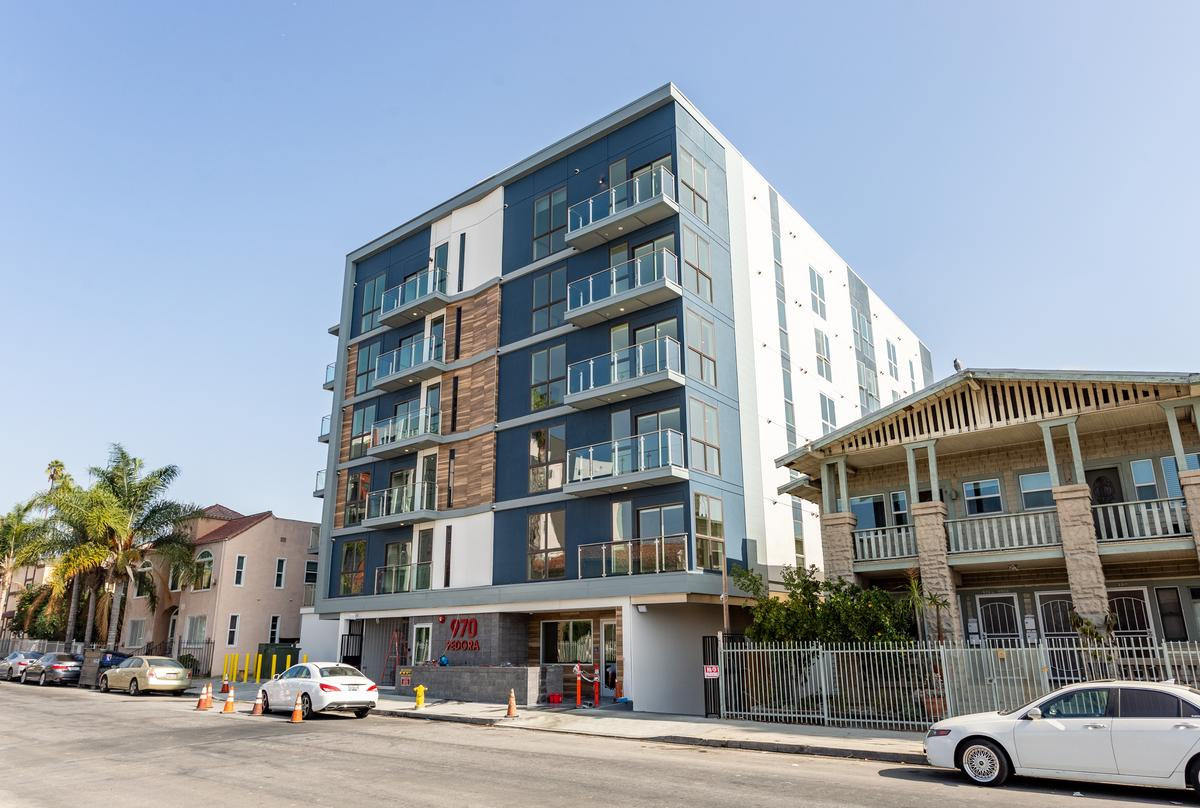 The Fedora
970 Fedora Street
Looking for a minimalistic apartment with extra space in a quiet neighborhood? The Fedora features one-bedroom units plus dens that provide the perfect spot for additional living space or workspace. Plenty of the best restaurants in Koreatown are only a short walk away as well. The building is surrounded by one-story homes, making the views better and giving the area a great family atmosphere.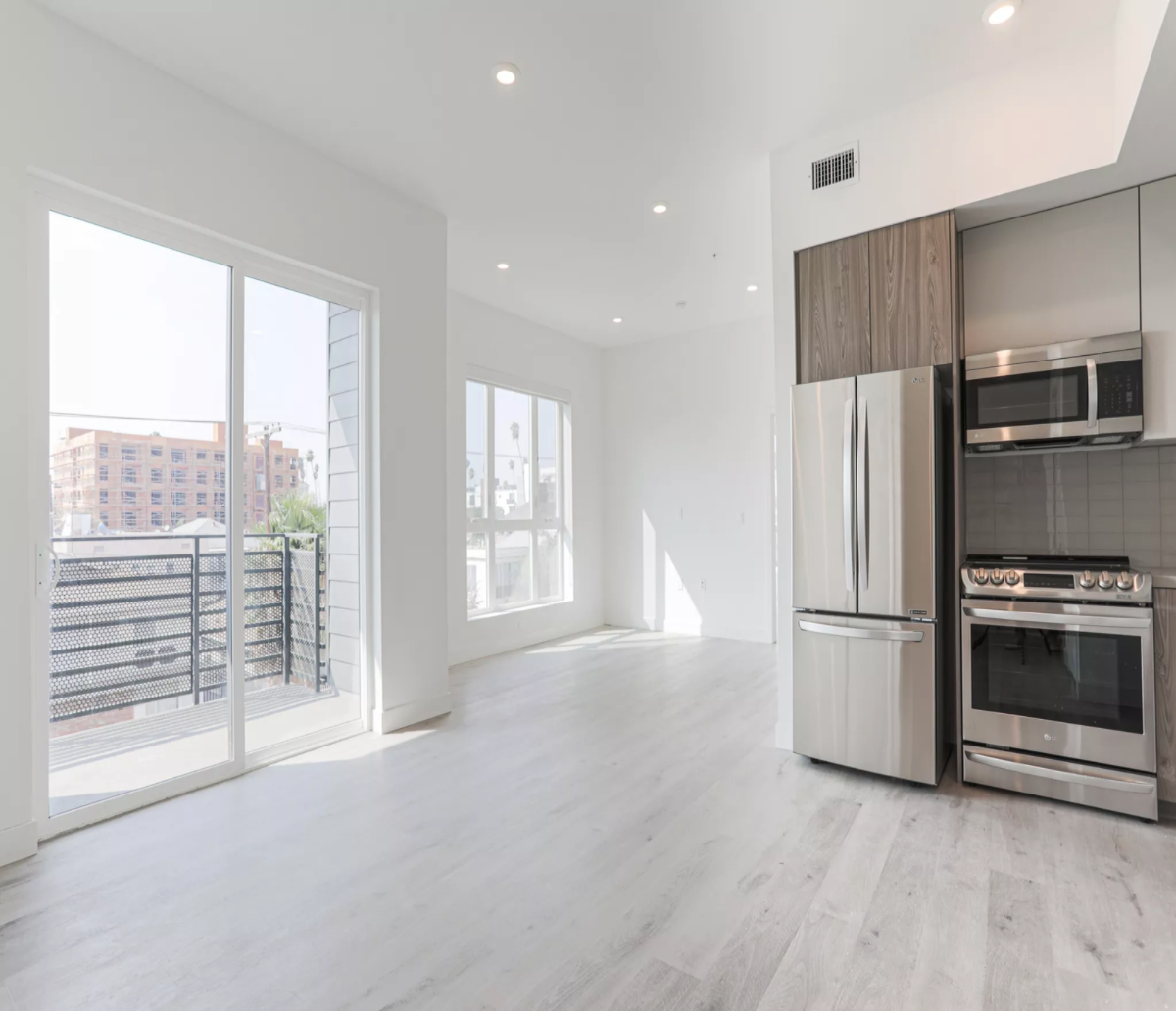 The Kenmore
966 S Kenmore Avenue
We love the clean lines and modern feel of The Kenmore apartments. Located near the best restaurants and bars in Koreatown, this building features studios and units with one or two bedrooms that are perfect for living alone or with a roommate. Every room has smart and stylish finishes that instantly elevate the look and feel of your new home.
There are plenty of great apartments in Koreatown to choose from based on the budget, atmosphere, and amenities you are looking for. Any of these options are close enough to downtown LA without actually being in the official downtown Los Angeles area. Choose from safe and secure buildings that offer clean units, natural light, and high end appliances everywhere you look.
Koreatown is a wonderful and vibrant spot where any student or professional would feel comfortable. So, what are you waiting for? Call today to check out any or all of these best places to live in Koreatown!